SOLVED! Troubleshooting Error Code 90 On Your Wyze Doorbell Camera
It's no secret that investing in home security devices, such as Wyze Doorbell Cameras is one of the best things you can do to protect your property. However, things don't always go as planned. You can encounter some challenges with your gadgets along the way, such as not being able to view your camera through the Wyze app when you need it.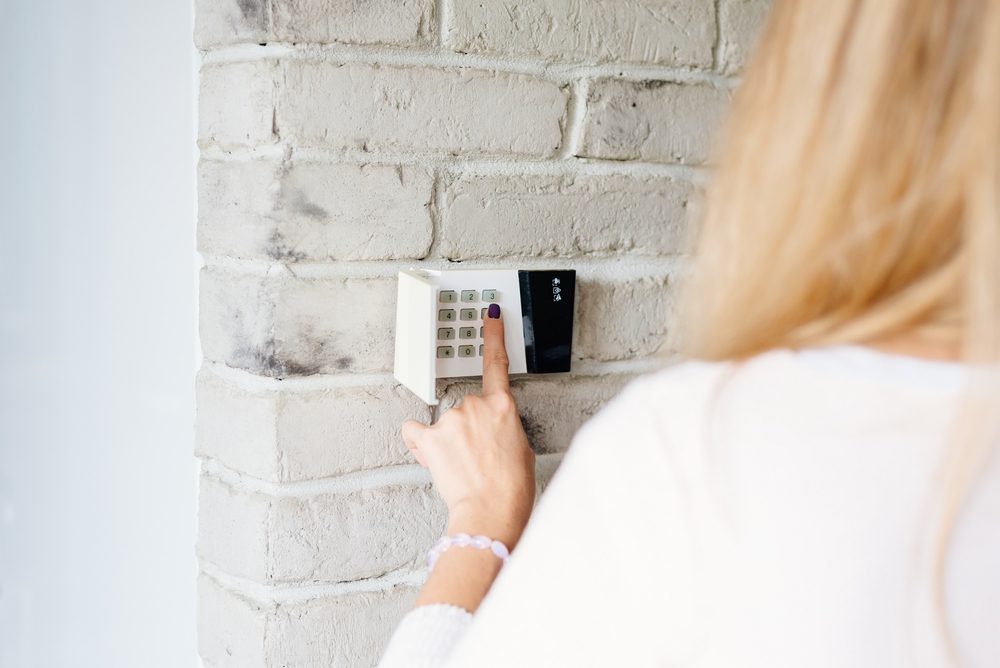 One common issue homeowners encounter on their Wyze Cameras is the error code 90. If your Wyze Cam Pan is not working, it can be a frustrating experience. You may be thinking that you purchased a faulty device and have to buy a new one—but before you sift through the web for a new camera, know that there are some ways to troubleshoot the problem.
Read on to learn what the error code 90 means and how to troubleshoot your Wyze Camera if it's offline.
What Does Error Code 90 Mean On Your Wyze Camera Anyway?
It can be extremely frustrating if you encounter errors on your Wyze device because you might be worried that it's defective or broken. One particular issue is the error code 90, which can show up when you are trying to view your Wyze camera.
If the Wyze Camera is blinking red and blue, it's trying to look for a Wi-Fi connection. However, if it fails to connect to the internet, it may show an error code.
The message typically states:
"Please try to power cycle the camera (error code: -90) / Device is Offline."

You might also encounter this message:

"Device is offline (error code 90). Please check your internet connection or power cycle the camera."

Why Do You Encounter These Errors?
The error code 90 has something to do with the camera communication protocol, and it occurs when the device cannot communicate well with the streaming servers attempting to connect with it. To put it simply, your Wyze Doorbell Camera is offline.
In a Wyze product, such as the Cam v3, the error code 90 may happen due to a lot of factors. It could be due to a firewall that prevents the device from communicating with the server, some sort of misconfiguration, an unstable internet connection, or physical barriers interfering with the Wi-Fi. 
In rare instances, the device is offline because the camera and smartphone may not be compatible. A faulty USB or MicroSD card connection can also possibly cause the error code 90 to appear.
Troubleshooting The Offline Error Code On Your Wyze Cam
As we've mentioned, the error code 90 appears due to some interference between the camera and the servers, such as a faulty internet connection. Because the many features of Wyze cameras depend on the internet, they might show errors or stop working altogether if the connection is poor.
In any case, there are numerous ways to troubleshoot the device if it's offline or not working:
Power Cycle Your Wyze Camera
When the error code 90 appears on your Wyze Camera, it flashes a message that states that you should "power cycle" the device. However, what does this mean, exactly?
Power cycling your camera just means that you should shut it off fully and turn it on again. You may have to disconnect it from its power source. It is similar to rebooting a computer; this simple step can fix a lot of bugs and errors that devices typically encounter.
This is typically the first troubleshooting method that you have to try because it is quite easy to do and is an excellent way to reset the device.
If you're wondering how to power cycle your Wyze Camera, here is what you have to do:
Step 1: Turn off your Wyze Camera and disconnect it from its power source. Unplug it from the wall, the camera side, or both.
Step 2: Wait at least 15 seconds, then plug the connections back in. Make sure that the connections are plugged in properly.
Step 3: Wait for the device to reinitialize and try to view it again.
If this does not work, you can try other troubleshooting methods.
Check Your USB Connections
As mentioned above, in some cases, faulty USB cable connections can result in your Wyze Camera being offline. The cable can loosen sometimes, or perhaps you may not have inserted it correctly. Because of this, you should ensure that the connection at the back of your device is stable and plugged in properly.
If you want to be sure, you can unplug the USB cable and then plug it back in. Ensure that the connection is tight and stable.
Make Sure Your Internet Connection Is Working
When you get the Error Code 90 on your Wyze doorbell camera, keep in mind that you may currently have trouble with your internet connection. For this reason, it's important to check if your internet is stable, especially if you're mainly using WiFi.
You need to check if the doorbell area location is covered by a strong signal, as anything else may cause an error to occur. Your camera should not be more than 60 feet away from the WiFi router. If this is the case, move your internet connection source a little closer. You'll find that the error will disappear!
If the error code 90 persists, however, you can double-check your internet speed using a trusty speed test tool.
Delete And Reconnect The Camera On Your Wyze App
If your internet connection isn't the problem, you may want to check your Wyze app. For some users, deleting their camera from the app and reinstalling it is the perfect solution.
Thankfully, it only takes a few minutes and can be done directly from your Wyze app. Follow the steps below carefully:
Step 1: Open your Wyze app.
Step 2: Click on the gear icon located in the upper right-hand corner. You should be able to locate Device Settings.
Step 3: Tap on Delete Device and click Yes when a separate window pops up.
Step 4: After doing so, you'll find that your camera's LED is blinking yellow. This means that your device is no longer connected to the app.
Step 5: Press and hold your Wyze cam's reset button, which is located on the underside. Hold for 20 seconds until you get "Ready to Connect."
Step 6: Go back to your Wyze app and select New Device. Click on your device, and then enter your WiFi network and password. Name your camera, and you're good to go!
Contact Wyze Support
If none of the posited solutions above work, it's best to call the experts. Reach out to Wyze Support directly, where you're free to submit a report ticket. Someone from their support team will eventually contact you, so gather necessary information like your contact and product details.
Wyze Support is available for you 24/7, and you can reach them at (206) 339-9646 via phone number. You can also submit a ticket to their Help Center.
Conclusion
Receiving errors on any home device can be frustrating, but even more so when you get in on your Wyze device! It may cause you to go on panic, thinking that something might be wrong with your device. Thankfully, getting the Error Code 90 is not something to worry about—just remember the solutions we've listed above!