What Is A Dash Cam? The Benefits Of Having A Dashboard Camera
For most people, driving to and fro their homes has become a daily activity. However, driving can also be risky at times. Apart from flat tires and low fuel, driving a car can be dangerous due to road accidents.
For this reason, many drivers prefer to invest in different devices to secure their cars, such as a dashboard cam. The purpose of a dashcam is to essentially record the road you're currently taking, ensuring that what transpires can be saved and accessed later on. Circumstances like road accidents require evidence, for instance, making a car cam highly necessary.
However, not all drivers know why they need to have a dashcam. Although worried about the safety of their vehicle, people tend to remain wary about whether or not the investment in a dash cam is really worth it.
That said, it's essential to understand its benefits, as well as its pros and cons to a dash cam. Here's everything you need to know:
What Is A Dash Cam?
So the question now stands—what are dash cameras used for? What can a dash cam do? More importantly, what's a dashcam?
As its name implies, a dashcam is a camera mounted onto your vehicle's dashboard. Its primary purpose is to be your silent witness, especially regarding accidents and theft. It's designed to record every single detail, ensuring that you have enough ammo for when the insurance needs evidence to cover the expenses.
Simply put, you need one as part of your road adventures!
Benefits Of A Dashcam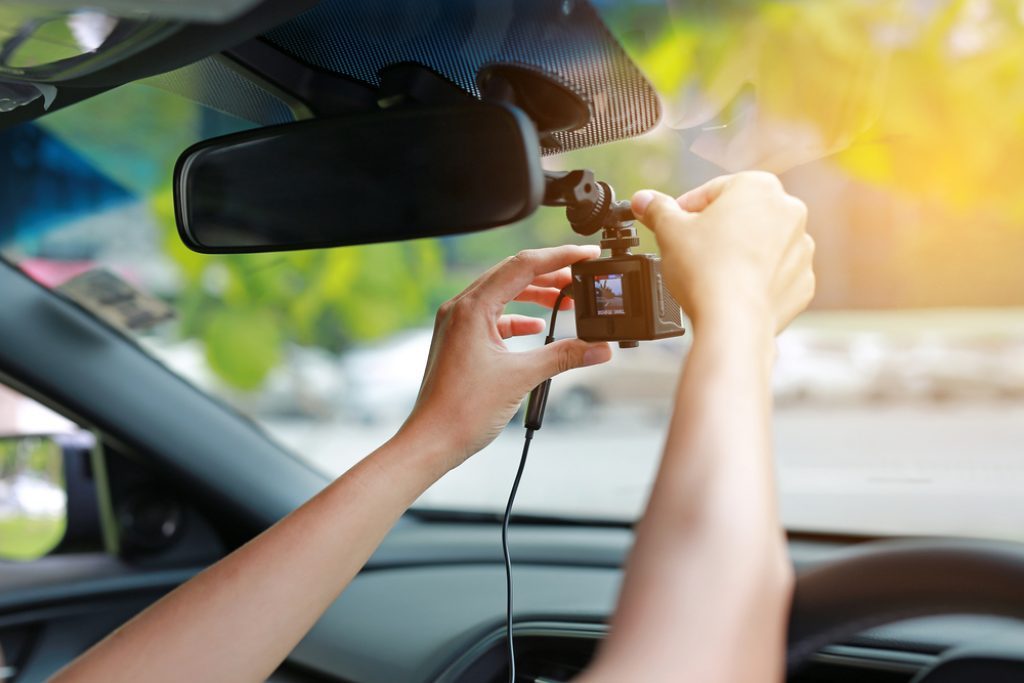 Serves As Evidence
You need a dashcam solely because it serves as the silent witness. You'll always have supporting evidence within reach, especially when you end up suffering from a car accident. The events unfolding will be recorded accurately and in detail, ensuring that you're protected from reckless, irresponsible, and even dangerous drivers. Remember that road rage and drunk driving have become rampant now, so consider adding a little more security.
Allows You To Enjoy Reduced Insurance Premiums
Apart from ensuring that you have easily reachable evidence material, a dashcam also provides access to lower insurance premiums. Some companies now understand the significance of owning one, and simply having it installed means being offered a discount!
Enables You To Drive Safely
Apart from ensuring that you remain protected from other drivers, a dashcam also encourages you to make better decisions on the road. By simply knowing that your performance on the street is being recorded, you can avoid untoward decisions and driving behaviors.
---
Dash Cam Disadvantages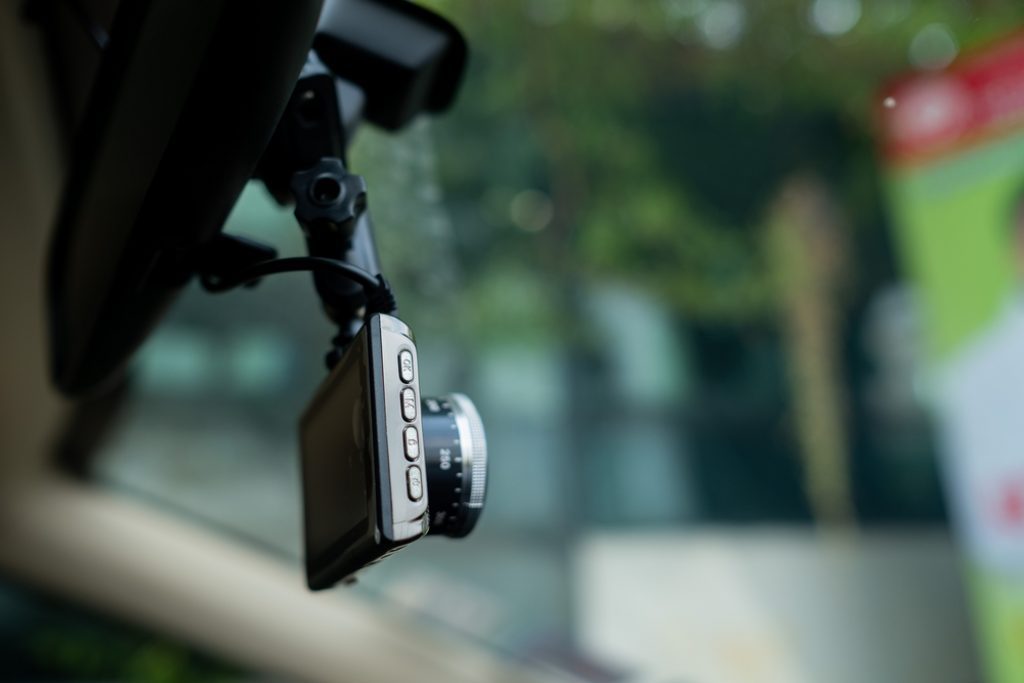 Can Become A Distraction
Although undoubtedly reliable and handy for evidence, a dash cam can also become distracting during driving. Because of where they are positioned in your car's interior, they can easily create a blind spot when driving. You can also be easily distracted by any notifications, which is why it's important that you look for a strategic location to mount your own cam on the dashboard.
Can Make You Susceptible to Theft
Seeing as your dash cam can easily be seen by passers-by, your car can become susceptible to theft. Keep in mind that dash cams are now on-demand, so make sure to purchase one that can't be easily dismounted and can be placed out of plain sight.
Can Invade Your Privacy
Seeing as dashboard cams now come with smart features, you can easily fall prey to privacy concerns. This is particularly true for WiFi-compatible devices, as this means that others can access your footage. That said, make sure to keep this private. If you can, back up your data after each day and delete all recordings in your dashcam immediately!
Is It Legal To Own A Car Cam?
Although considered as a valuable car security feature, keep in mind that purchasing and installing a dashboard camera onto your car may be illegal in your state. You need to first investigate if your state allows you to do so, especially since owning one can lead to legal issues that spell trouble!
A dashcam, as previously mentioned, can end up obstructing your front windshield view, effectively creating a blindspot. When this happens, your road periphery becomes limited, causing you to run someone over or get into an accident with another car.
While this can be solved through strategic cam placement, it's important to adhere to state laws strictly. That said, verify your respective state laws before investing in a dashcam. It's good to keep the cameras rolling, but it's best to keep your wheels away from legal issues!
How To Choose The Best Dash Cam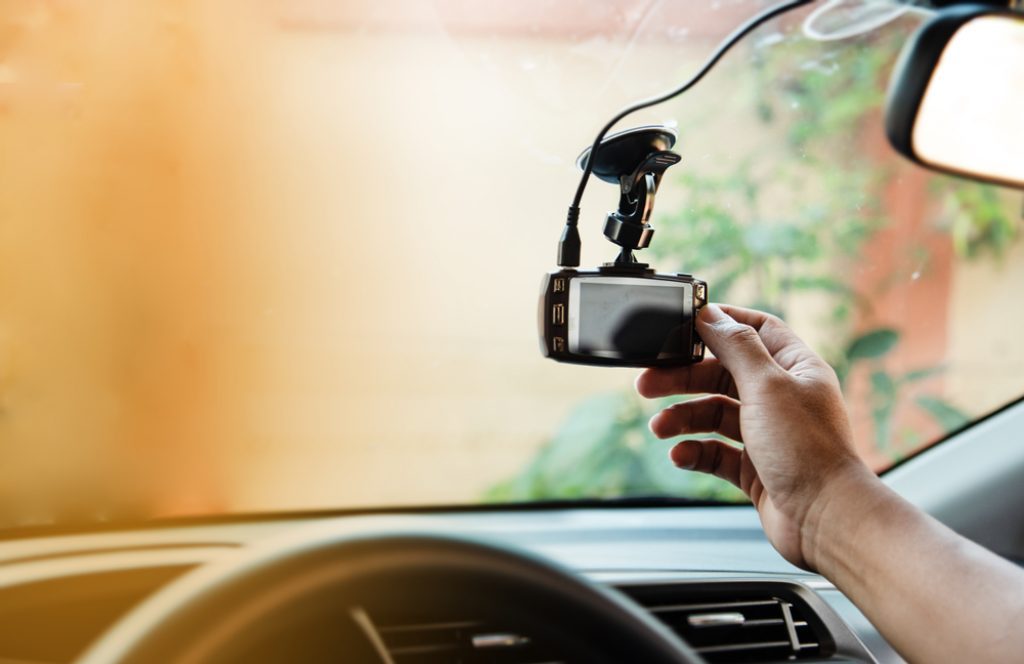 Now that you're aware of what a dashcam is, weighed the pros and cons, and verified that you're indeed allowed to purchase and install one, the next big hurdle is finding one that best suits your needs.
Don't worry, though—you're on the right track! While there are countless dash cameras available in the market, we've come up with a list of factors you need to watch out for to make a well-informed decision:
Your Budget: How much should you spend?
Recording: Dash automatic or manual?
Storage: Memory card or Cloud app-enabled?
Reliability: Are the warranty, maintenance, and customer services available?
Camera Resolution: Are the videos clear?
Recommended Dash Cams To Secure Your Vehicle
It's always our top priority to make sure that you purchase only the best products on the market. For this reason, we've come up with the three best dash cams for you to consider, all recommended to ensure the security of your vehicle:
Rove R2-4K Dash Cam
The Rove R2-4K offers you ultra HD recording, ensuring that you have access to videos of up to 2160p resolutions. All pieces of evidence will have much more quality. Apart from this, you also enjoy a super night vision technology that makes you can still record even in low lights.
Galphi Dash Cam 2K
The Galphi Dash Cam comes with a built-in WiFi and app control and can easily be accessed through the App-Peztio. You can download this both on iOS and Android, and will enable you to upload high-quality videos without a hassle!
Z-Edge Dual Dash Cam
The Z-Edge Dual Dash Cam is one of the best on the market, as it offers a one-hand operation touchscreen. Simply put, you don't have to put in much effort while driving. You can easily navigate through settings and menus, keeping you alert while on the road.
As part of the one-hand touch operation, you can enjoy preset and optimized features that suit your current environment
Records automatically upon starting your ignition

It comes with an energy-saving LCD screen off timer
If your car is tinted, the IR can bounce off the glass and white out the recordings
Conclusion
Your car's safety and security on the road are non-negotiable. For this reason, it's important to invest in only the best devices, and that should include dash cameras.
As you look for one that best suits your needs, make sure to keep this guide in mind! Nothing quite beats a well-informed decision before investing!
If you're ready to buy dash cams for your car, here's a recap of our top picks: