How To View Your Wyze Camera On Your PC Online! (Step By Step Guide)
When it comes to smart cameras, the Wyze Cam is one of the most reliable ones on the market. With its powerful features like color night vision and motion detection, it's no wonder that this device is an essential gadget to install in your smart home.
One of the best features of the Wyze Camera is its mobile connectivity, which allows users to view the camera remotely on their smartphones with the proprietary Wyze App. However, as of writing, there are no ways of viewing Wyze on laptops or PC—at least not directly.
If you wish to watch your Wyze Cam's security footage on your laptop or desktop computer and ensure that your home is secure at all times, know that there are still some ways to do so. Discover this loophole and protect your property by reading our guide below.
Can I Watch Wyze On My PC?
There are currently no direct means of viewing your Wyze Cam's live footage on PC. This is because the device is focused on mobile connectivity, and Wyze has a mobile app compatible with Android and iOS phones. However, it does not have a desktop app you can use to watch the camera on your computer.
You will have to use third-party applications, such as emulators, to view Wyze on your PC. You may also watch feeds directly by using Real-Time Streaming Protocol (RTSP). We will discuss both methods below.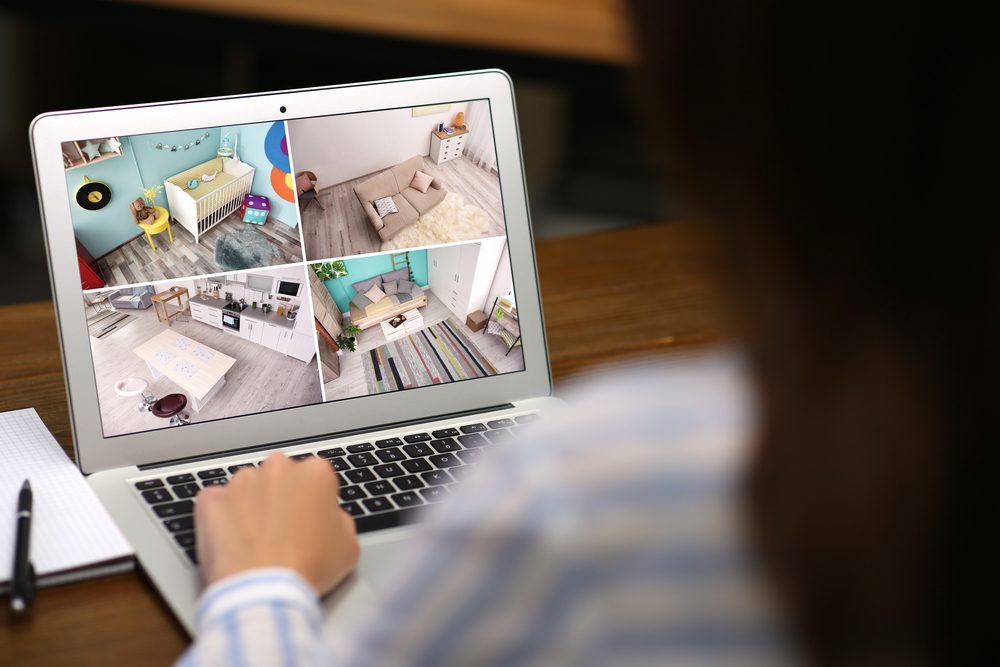 How To Watch Wyze Cam on Your Desktop Through An Emulator
This method may not be familiar to everyone, but it's an effective way to watch your Wyze Cam on your desktop. You will have to install a third-party application called an emulator on your computer for this.
What Is An Emulator?
An emulator is a computer program that allows you to access apps that your PC normally would not be able to run. It can enable your laptop or desktop computer to run software made for other operating systems and even other devices, such as smartphone apps.
Emulators can simulate seemingly endless programs on your PC, but the caveat is that they might run slower or take a bit more processing power. Still, they can be one of your best bets if you need to view your home security camera on your computer.
How To Download The BlueStacks Emulator
One of the more well-known emulators on PC is BlueStacks. If you are into gaming, you may be familiar with this desktop app already. However, if you're not tech-savvy, you may want to follow the following steps.
Step 1: Download BlueStacks on your PC. You can do so by visiting their website and clicking on the "download" button.
Step 2: Install the program and run it. Afterward, you will be asked to log in to your Google Play Account. Put in your details, then you'll be able to use mobile apps on your PC using the emulator.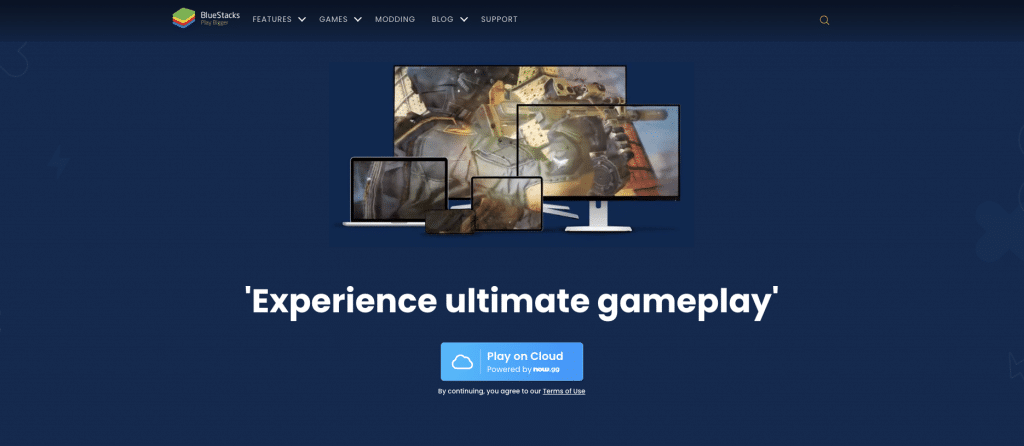 Once you have BlueStacks on your PC, you must download the Wyze Cam App.
How To Download And View The Wyze Cam App On The BlueStacks Emulator
Here are the steps for downloading and viewing the Wyze Cam app on BlueStacks:
Step 1: Launch the BlueStacks program on your PC. Then, click on the "Play Store" button.
Step 2: Locate the search bar on the Play Store window, then type in "Wyze." You should see the Wyze logo, and there should be an "install" button which you'll use to download the app.
Step 3: Click the "install" button, and the download process should begin. Wait a few minutes, and the app icon should appear on the home screen of your BlueStacks program.
Step 4: Click the Wyze icon to run the app. Afterward, you will be able to view your Wyze Cam on your PC.
How To Watch Wyze Cam on Your PC Using Direct Stream
Another option for viewing Wyze Cam footage on your PC is by direct streaming. It's an effective but slightly more complex process.
What Is Direct Streaming?
Direct streaming allows you to view what your security camera sees on your PC directly. It allows you to remotely watch the live feed of your device. Typically, direct streaming on your computer will require the use of RTSP.
What Is RTSP?
Real-Time Streaming Protocol (RTSP) is a communication protocol that allows you to control streaming media servers. In the context of this article, it allows you to watch your Wyze Cam live on your PC. However, it requires you to install separate firmware because your device will not come with it by default.
Installing RTSP Firmware On The Wyze Cam Pan V2
Below is a step-by-step guide on downloading and installing RTSP firmware on your Wyze Cam Pan V2:
Step 1: Download the latest Wyze Cam Pan V2 firmware from this link. Then, you must unzip the file and rename the content to "demo.bin."
Step 2: Connect a microSD card to your PC, then move the content to the microSD card.
Step 3: Turn off your Wyze Cam. Afterward, insert the microSD card into the device.
Step 4: Hold the device's reset button while plugging in the USB cable. Do so until the LED next to the USB plug turns a solid blue color. When this happens, release the button. The camera should reboot, and the process will be finished.
How To Watch Wyze Cam Live On Your PC Using RTSP
After your firmware is installed, you'll have to install VLC (a free program) on your computer. Then, follow these steps: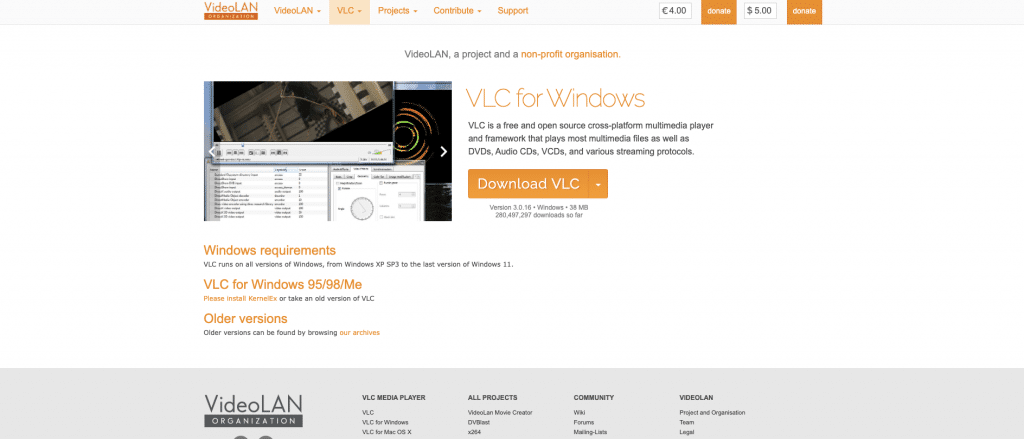 Step 1: You will have to turn on the RTSP by going to Wyze Cam's Settings, then Advanced Settings, then RTSP. If this feature does not exist on your camera, it may not be supported. Review the manual to check if it supports the protocol.
Step 2: Type your username and password on the device, then Generate URL. This provides you with an RTSP URL that enables you to stream videos on your PC.
Step 3: Open the VLC program, then select Media. Afterward, click on Open Network Stream.
Step 4: Enter the URL that your RTSP has generated in step 2. Then, click Play.
After following these steps, you'll be able to stream your device's live feed on your PC. However, note that the direct stream may have a delay of up to 10 seconds.
Is It Better To Use Direct Stream Or An Android Emulator For Wyze?
Both methods we've listed above are convenient ways to view your Wyze Cam on PC. Both have their merits and caveats, and the better option depends on your preferences.
Emulators are usually simpler to set up and provide an interface and functionality closer to the mobile app, but they may be slow and weak in security. They may also be more prone to crashing. On the other hand, direct streams are more complex and different but are more secure and reliable.
Conclusion
Although you cannot directly view your Wyze Camera on your PC, it's still possible to do so. You can use third-party applications like emulators or RTSP to stream your footage. Just follow the steps we've provided, and you can protect your home while viewing live feeds on your computer!