The 15 Types of Door Locks Available On The Market
When you think about securing your home or assets, probably the idea of buying a strong lock comes to your mind first. Interestingly, there is a whole variety of it. Depending upon their application, locks can be mechanical or battery-powered or maybe both. Locks, those are specifically made for indoor applications, are not ideal for outdoor use.
Unless you know well their family, making a smart purchase could be difficult. So, in this article, we will discuss typical categories of locks that one can usually find in the market. We will also point out their ideal use of application so that you can make an easy decision about which type you need to order now depending on your purpose. Let's get started.
Different Types of Door locks
1. Padlocks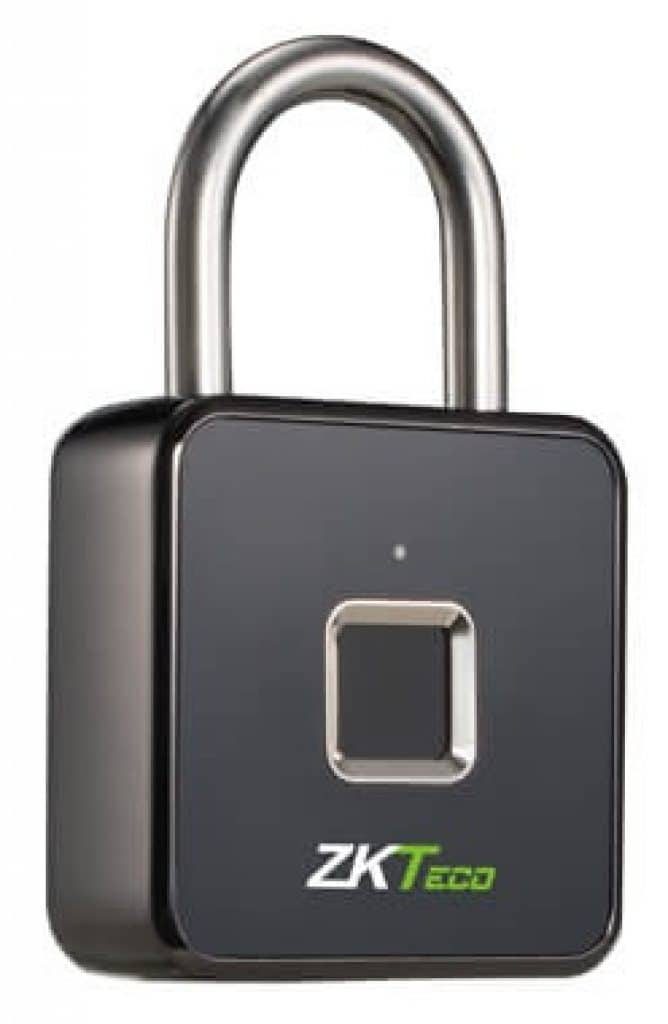 These are the most popular freestanding locks that are easy to identify. These locks come in three different variations- Combination type, Key-based and TSA approved padlocks.
In combination type, you need to enter a combination of keys through a dial to unlatch the lock- mostly used in school and gym lockers.
The second type padlocks require a key to open them and that's the only option. If you lose the key, you have to cut them to open. TSA-approved padlocks are the combination of the last two options- you have a master key and a combination dial pad. You can open the lock by using either of them.
Ideal For: Multipurpose uses. It comes with all shapes and sizes. Some padlocks offer extreme safety against lock picking and brute force attacks.
2. Deadbolts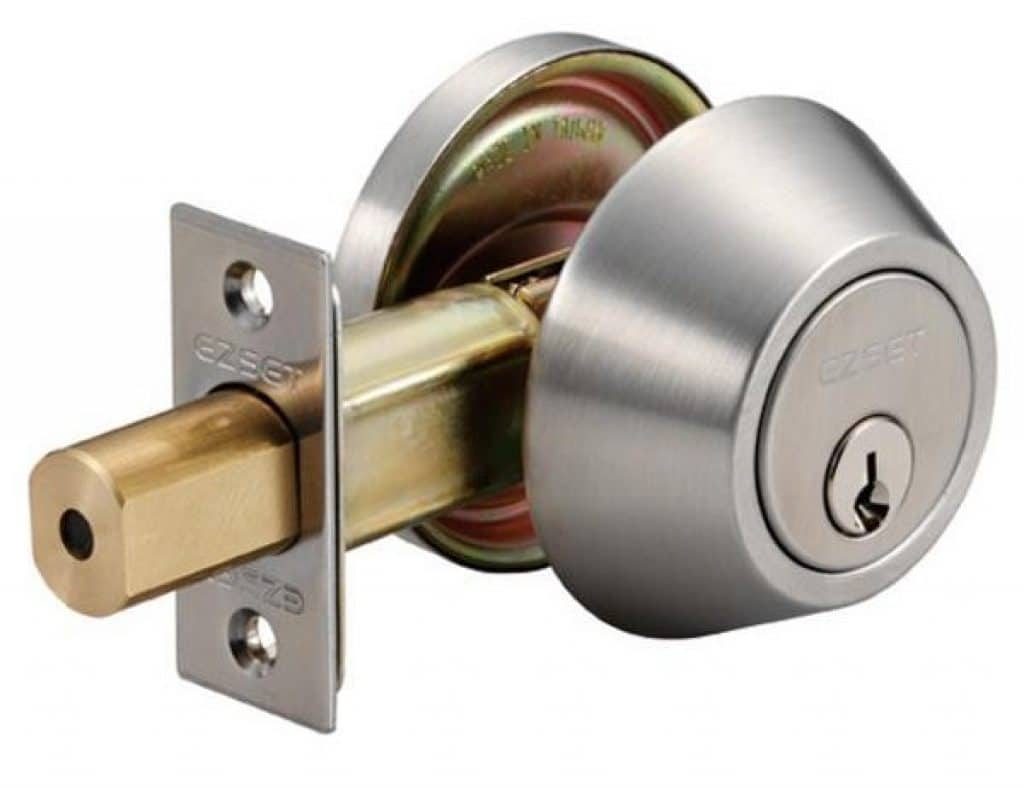 Deadbolts are a better alternative of spring locks in terms of adding an extra layer of security to your home.
The heart of it contains a cylinder that needs to be rotated using a key to open the lock. These locks have their variations too. There are single deadbolts requiring keys on the outside and a thumb-turn on the inside to open the door.
On the other hand, there are double cylinder types that require keys on both sides. If you combine the feature of both, there comes Lockable Thumb-turn style which can be locked from both sides. The fourth type is called Jimmy Proof Deadbolt. They are surface mount type and make use of jamb bracket to offer more resistance to intruders.
Ideal for: Locking outdoor and indoor (quality matters)
3. Smart locks (biometric locks)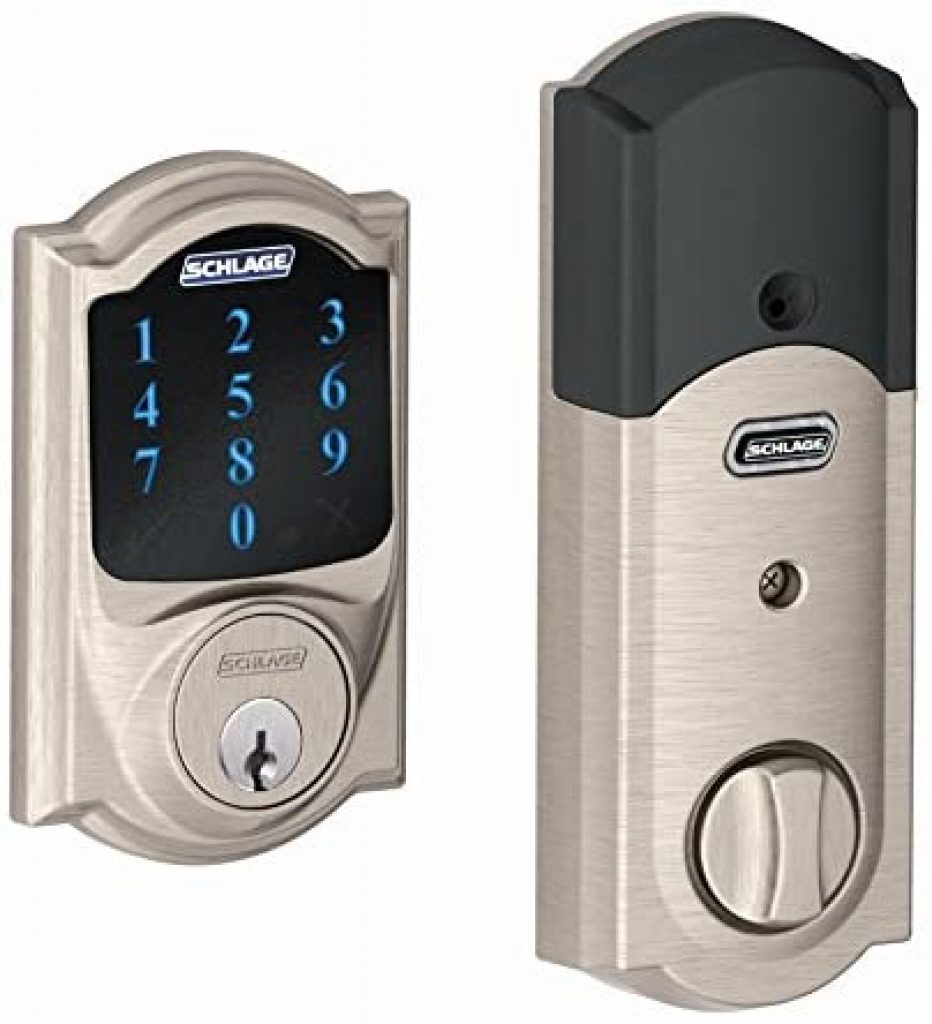 Smart locks allow you to open and close your door without using a physical key.
They offer connectivity via Bluetooth, Wi-Fi, and biometrics. You have to connect the padlock with your phone's Bluetooth and operate it through a smartphone app. In biometric locks, you have to register your fingerprints with the device.
While some devices store your fingerprints inside a built-in memory card or store it in their dedicated cloud server. To open/close the locks, you simply have to put your finger on the fingerprint sensor.
Other advanced locks come with a camera, motion sensor, heat sensor, and many other features that allow you to access and operate your locks through your smartphones.
Meaning, even if you forget to lock your house, you can lock them through your smartphone. Smart locks also send notifications on your mobile after detecting any suspicious activity.
Ideal use: Smart locks come with various sizes and features. They are ideal for locking front doors, backdoors, cabinets, travel bags, lockers, backpacks, etc.
4. Knob Locks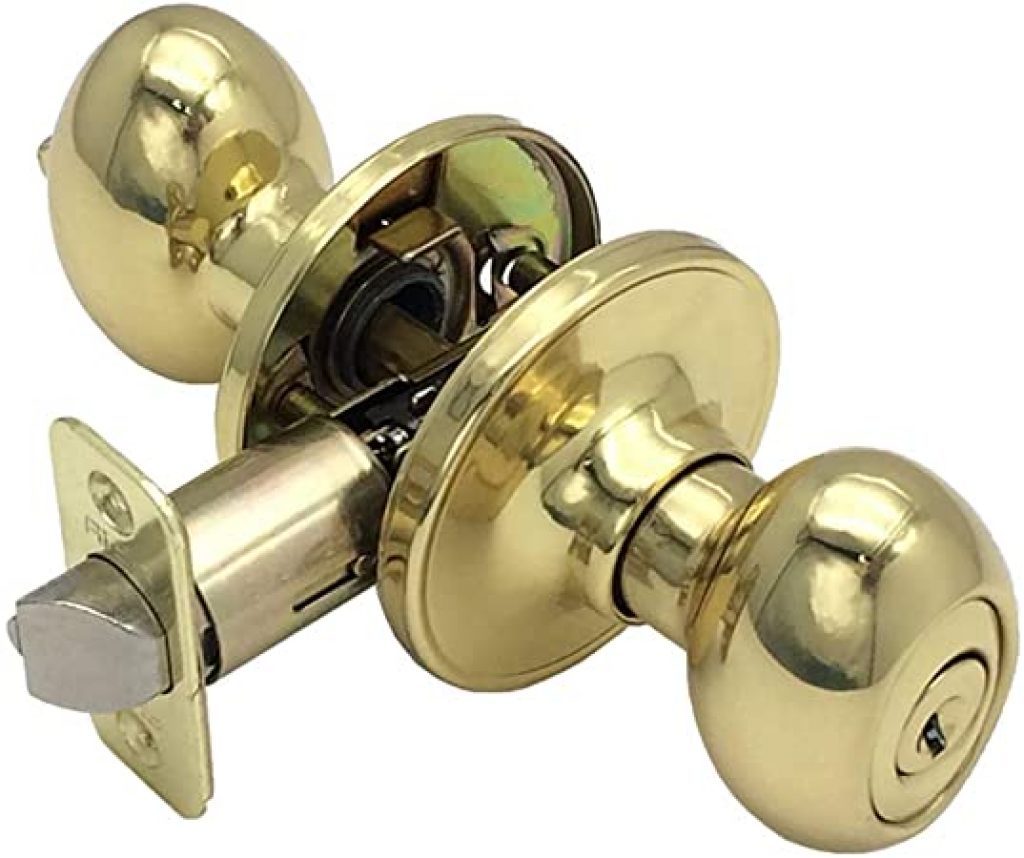 Knob locks come with an internal locking mechanism where the knobs are located on either side of the door. In general, the locks come either in single or double cylinders, allowing you to decide whether you want to lock the door from inside, outside, or both.
However, the smooth finish and elegant designs make them ideal to use as indoor locks.
Types of Knob Locks and their ideal use:
Dummy Door Knobs (Includes no locks or keys): Ideal for small closets, pantries, or interior doors.
Passage Door Knobs (Turnable and has latch): Great for interior hallways, large closets, etc.
Keyed Entry Door Knobs (Lock and key on both sides): Best used in basements and essential storage space.
Privacy Door Knobs (Functions on one side): Best to use in bathrooms, bedrooms, etc.
5. Lever Handle Locks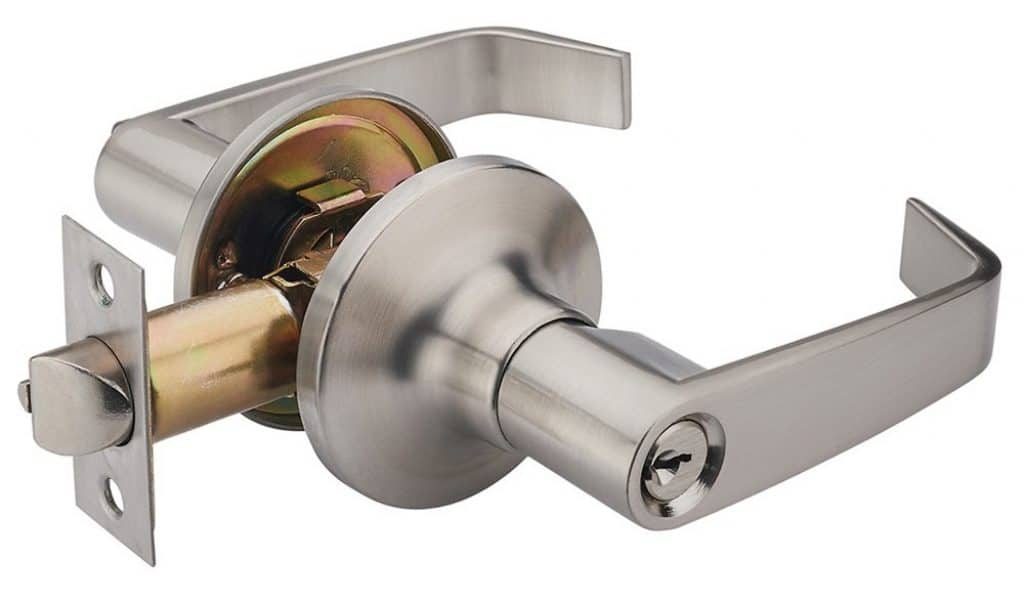 Level handles locks include elongated handles allowing you to open the door by pushing the handle down.
The keyhole to these locks is available on the mortise plate below the lever.
After keyed in, you have to push the lever to open the door. Meanwhile, to close the door you simply have to turn the key, without having to push the lever handle.
The simple and built-in locking mechanism makes these locks best for interior doors. You will find a wide range of door levers in terms of materials, designs, and sizes.
You will commonly find plain bars in most houses and offices. However, to enhance your interiors, you can opt for ornamental designs with carvings, impressions, and decorations.
For locking bathrooms or bedrooms, you can go for door levers with privacy locks. Similarly, for external doors, you can also buy a wide variety of key-in levers.
Ideal for: Locking bathrooms, bedrooms, and anywhere inside the house. Not a perfect choice for locking the front door.
6. Cam Locks
Cam locks include a metal plate (cam) which is attached beneath the locking device.
You have to insert the key and turn it between 90 to 180 degrees to lock and unlock. You can use these locks to secure your doors, windows, cabinets, lockers, file items, and many more.
Also, you will usually find these locks in offices, especially for locking file cabinets, and desk drawers. Their simple mechanism and appealing designs add an extra layer of security to your personal and valuable belongings.
There are two types of cam locks- Flat key cam locks and tubular cam locks. You have to use flat shaped keys to open flat cam locks.
Meanwhile, tubular lock keys feature a round tubular-shaped object, which you have to push into the cam lock to lock/unlock. In addition to these, you will also find advanced combo cam locks with a combination dial code mechanism.
Ideal for: Securing lockers in schools, gymnasium, and offices. Also ideal for small drawers, cabinets, dressing tables, etc.
7. Rim/Mortise Locks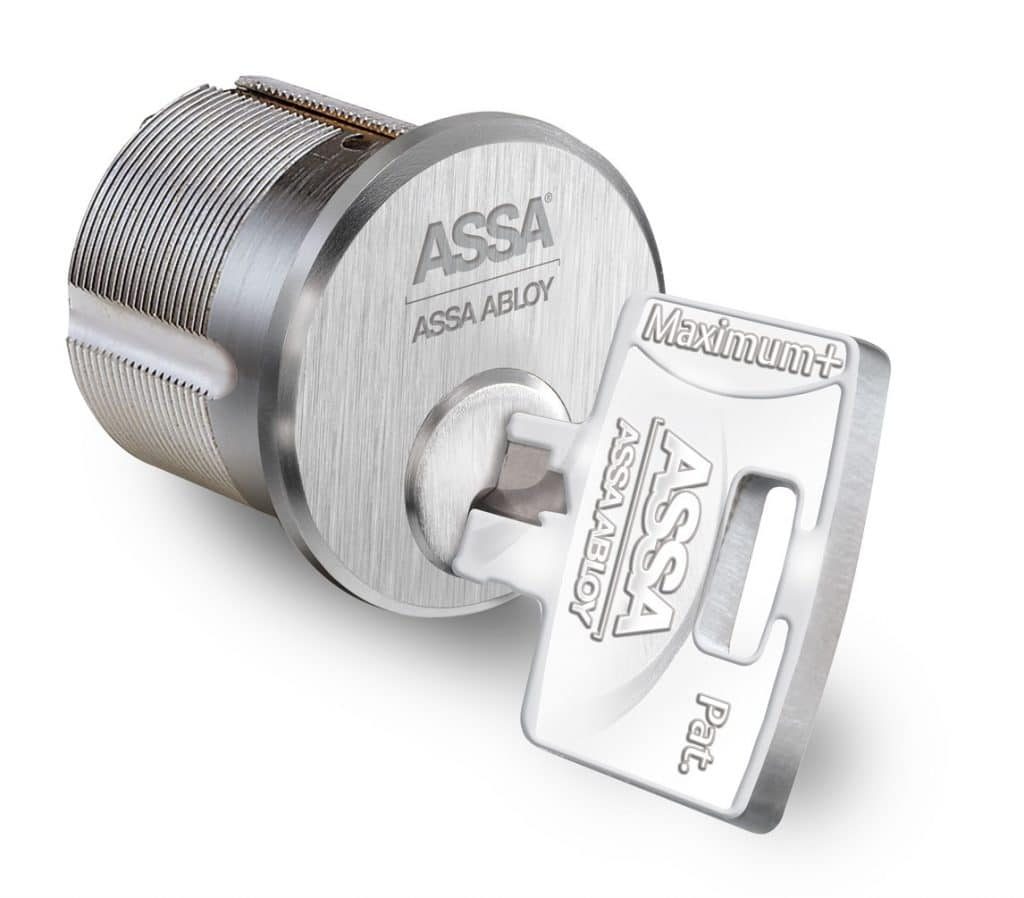 Although RIM and Mortise Locks almost appear the same they come with different locking mechanisms and installation techniques.
Mortise locks include threading on the outer surface and a cam. Meanwhile, RIM locks feature a stem with bolts protruding outwards.
The threading feature in mortise locks makes them easier to install, simply by screwing the lock into the door.
However, RIM locks include two mounting bolts linked to a metallic plate. The cam in mortise cylinders opens up when you insert and revolve the key. Meanwhile, to activate the lock, you can turn the key.
Despite the numerous disparity between the two, Rim/mortise locks offer best for securing home and businesses.
Again, the cost of these lock models varies among models, construction materials, finishes, and other factors.
Ideal for: Front doors and backdoors.
8. Euro Profile Cylinders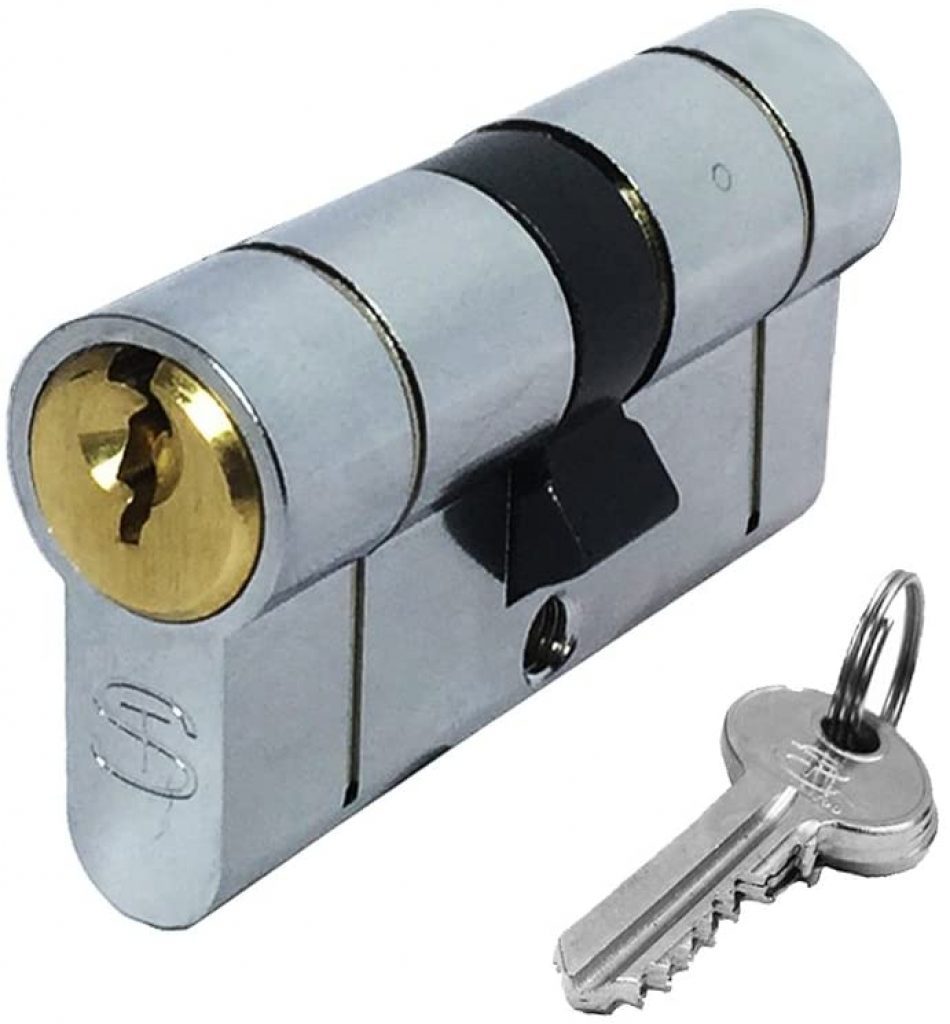 Euro profile cylinders are commonly used locks for residential and industrial purposes.
Most euro profile cylinders include restrictive lock ways comprising paracentric and rectangular models.
When you enter the key, the cam inside the lock moves the lock bolt.
Most euro profiles come with one side locks, restricting two people to open the lock simultaneously. However, you will also find double euro cylinders lock that enables you to lock from outside and from inside as well.
For additional security, you can add anti-drill protected stainless steel pins. Euro profile cylinders offer excellent protections against lock picking.
Meanwhile, some security experts also argue them for having quite a few natural weaknesses.
Ideal for: Locking bedroom doors, kitchen doors, etc. Not preferred for front doors.
9. Wall-Mounted Locks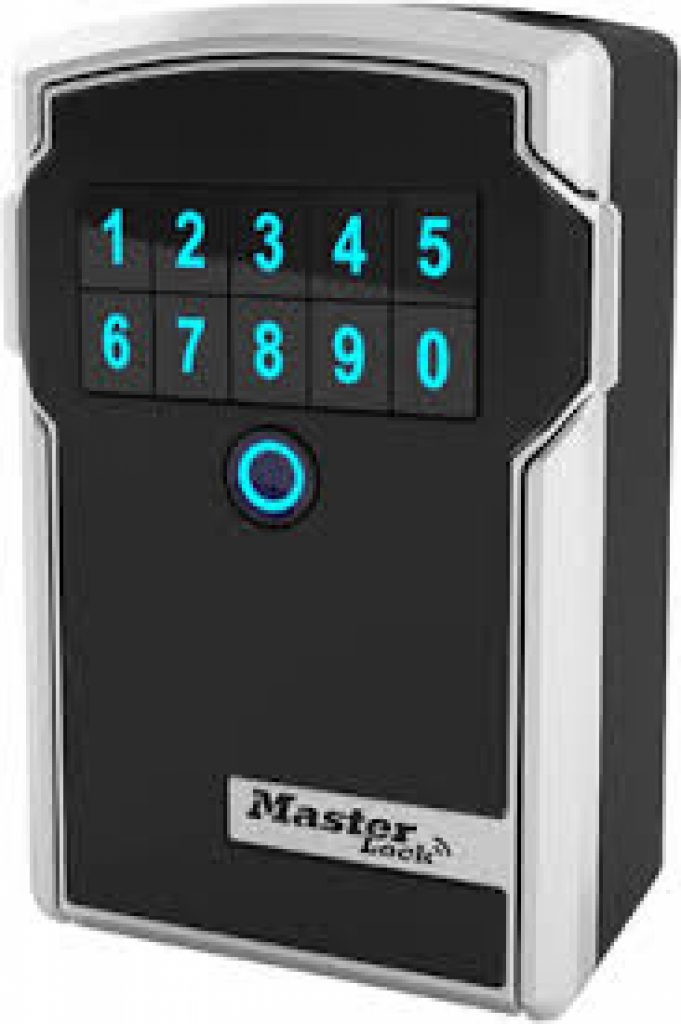 As the name suggests, you will find wall mounted locks installed on the wall. You can use them for storing keys securely inside a box, so that anyone can access them in an emergency by entering the right dial combinations.
Therefore, they are widely popular in offices, industries, Airbnb, house rentals as well as people who live alone.
Most wall-mounted locks are available in heavy-duty materials, which offer complete protection against hammering, prying, sawing, and lock picking.
Ideal for: Storing keys, smart cards, car keys, and other essentials.
10. Interchangeable Core Cylinders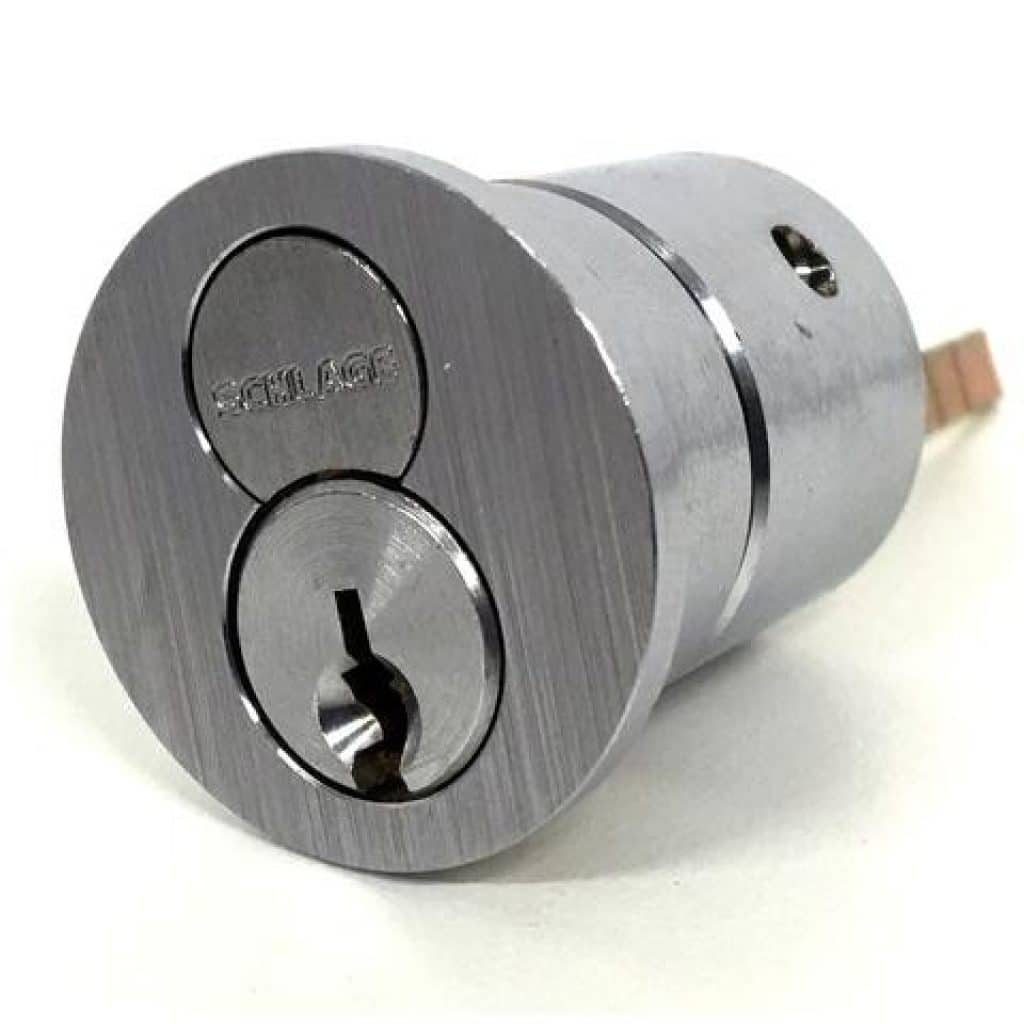 An interchangeable core refers to a specialized lock mechanism. It enables you to switch a lock core by inserting a new one inside a cylinder through a control key.
Such key systems enable you to easily change your key without asking for a technician's help. To re-key the system, you need to remove the old core with the existing control key.
Then you have to install a new core with the new control key. Now you can use the new set of keys to operate the locks.
Types of Interchangeable core cylinders:
Visual key control
Concealed key control
Pyramind
7 Pin
Restricted or patented keyways
Construction master keying
Ideal for: Best for locking inside doors. Offer moderate protection against brute force attacks.
11. Furniture locks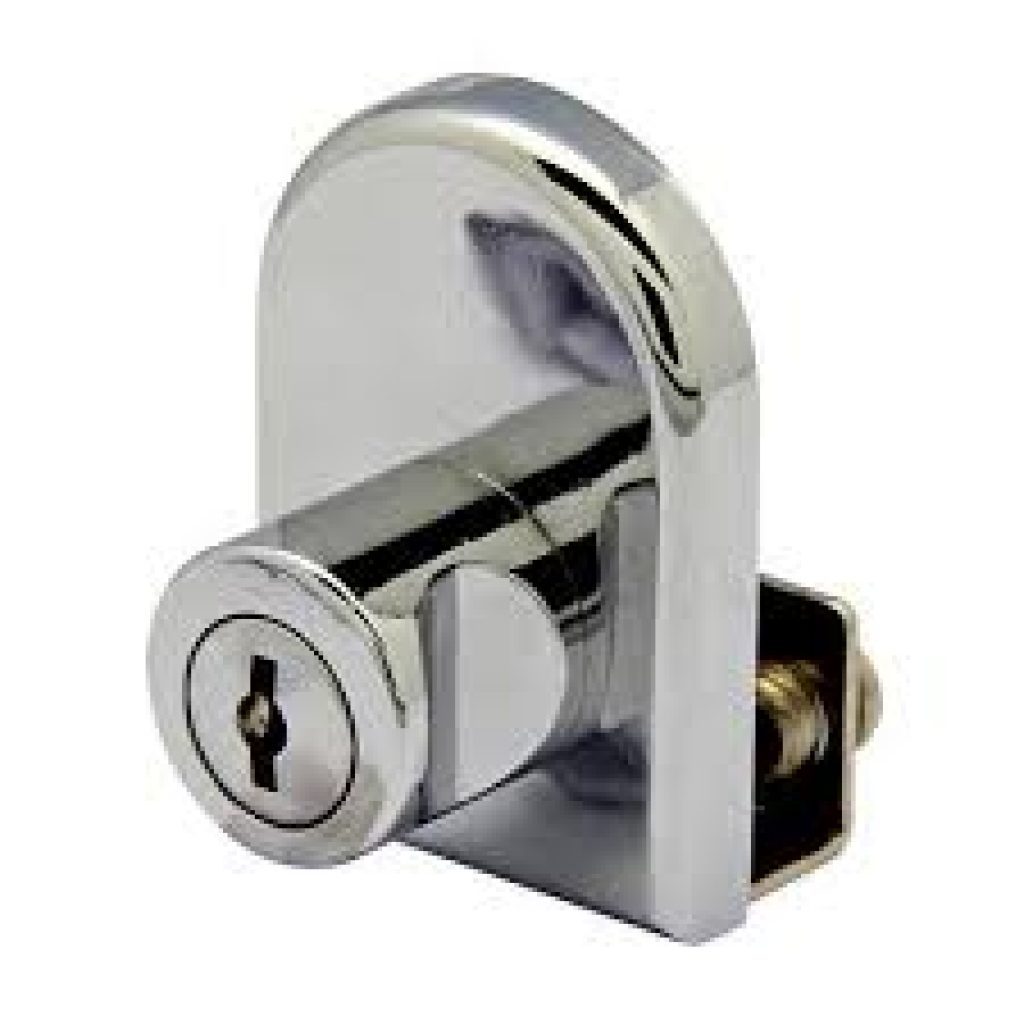 You can add an extra layer of security to your stored items with Furniture locks. Three common types of furniture locks include cupboard locks, pedestal locks, and drawer locks.
Cupboard locks specialize in securing office and home furniture cabinets. While a pedestal lock secures your mobile drawers, drawer locks, on the other hand, provides extreme security to large drawer units, bedroom furniture, dresser units, jewelry drawers, etc.
Usually, furniture locks come with a fixed core or a removable core. In fixed core, the whole lock is installed in one unit, but you have to use separate keys to open each lock. Meanwhile, the removable core comes with separate lock housing and keys.
Ideal for: Locking furniture drawers, cabinets, dresser units, etc.
12. Vending/T-handle locks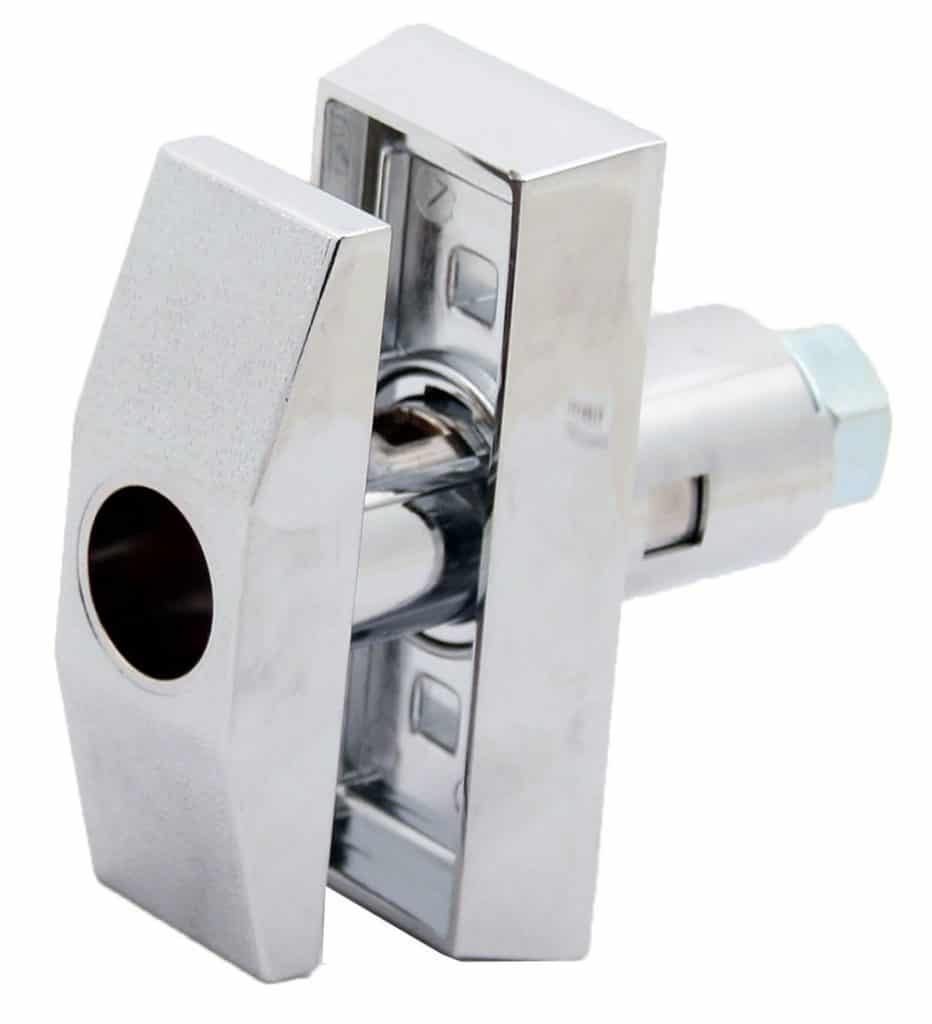 Vending or T-handle locks are a great way to secure vending and gaming machines in restaurants, casinos, hotels, and retail stores.
The t-handle locks are generally pushed and used with a combination of a cylinder.
Ideal for: Locking vending machines, gaming machines, etc.
13. Jimmy Proof deadlocks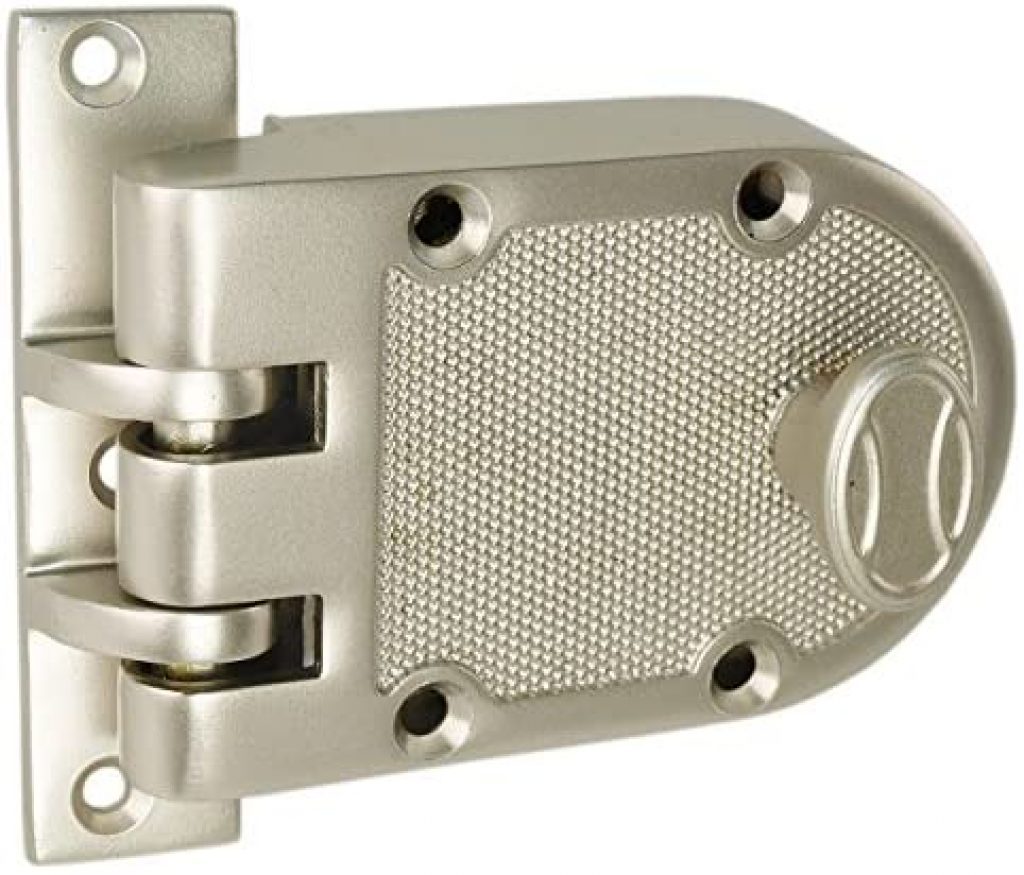 Considered among one of the safest forms of lock, jimmy-proof locks consist of a flat side and a bolt. Upon closing the door, the bolt slides up and down right into the strike plate.
Usually, the lock is mounted on the inside part of the door, making it impossible to access from outside the door. As a result, it prevents intruders from prying.
Ideal for: Securing gates, windows, doors, etc.
14. Rim Latch Locks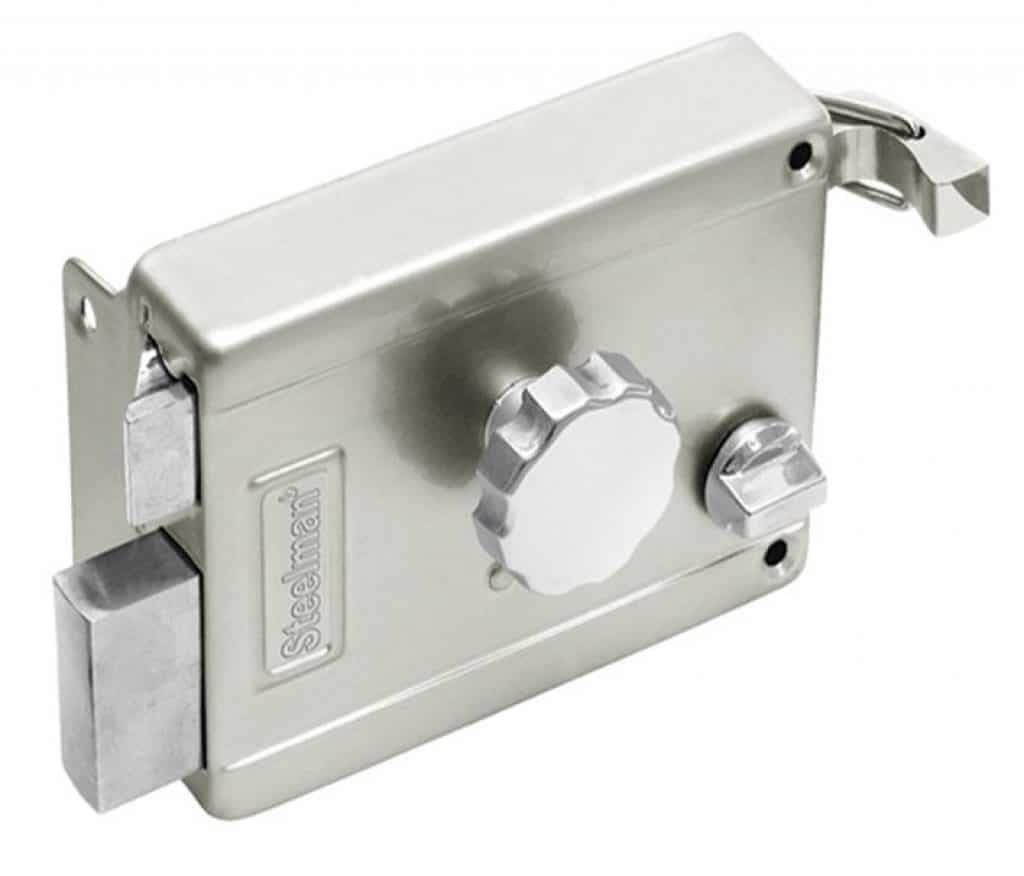 Rim latch locks usually refer to a locking mechanism where the locks are fitted on the surface of the door.
You can use a deadlock bolt or a spring-loaded sliding latch bolt and install them by screwing the locks to the door's surface.
However, the entire body of the lock remains exposed, making the locks entirely vulnerable to picking and brute force attacks. Therefore, most people use warded locks to guard the locks, provided somebody doesn't use a skeleton key to exploit the security.
Ideal for: Indoor locks. Not good for main door and entrances.
15. Key in Knob (KIK) Cylinders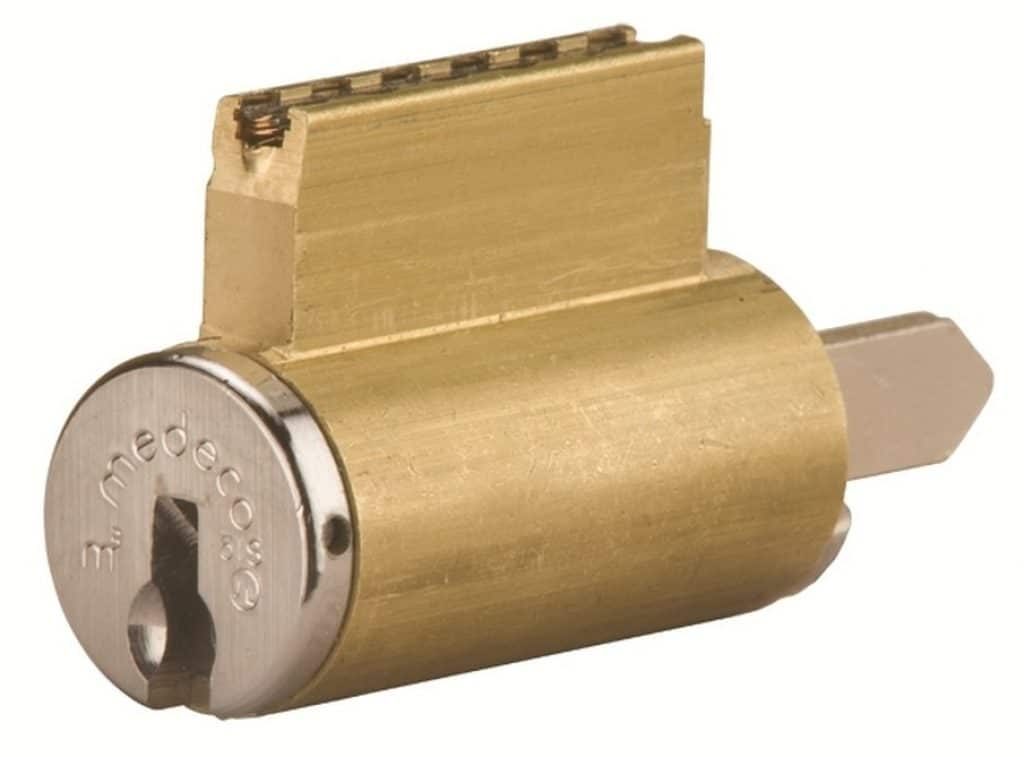 Key in knob cylinders are usually found in deadbolts, cylindrical locksets, and in some types of padlocks.
Since they are installed deeply inside the lock, you can only see the lock part of the KIK cylinders. Since all KIK cylinders look the same, it's quite difficult to identify the manufacturer's brand.
As a result, you may never know whether you are replacing your existing lock with a higher security model. Meanwhile, key in knob cylinders come with two types- floating and fixed tail.
The cylinder inside the floating tail doesn't rotate along with the tailpiece. However, in fixed tails, the cylinder always rotates with the tailpiece.
Ideal for: Front doors and indoors (must be installed into handles or knob and surrounded by metal)
Final Thoughts
Don't make any quick decisions when it comes to securing your house. Take as much time as you want and research beyond our information to make an ideal purchase. We hope this article helped you gain a little bit of knowledge about the types of door locks that are available. Do let us know if you think we have missed something important. Talk Soon.