How to Store Important Documents at Home?
There is no way you can control natural disasters. Even a tornado or hurricane can spell the end of your home. When we see a collapsed house or burnt premise, we feel anxious.
Next to our life, we feel an urge to keep our precious things safe from such unwanted disasters. More than anything, it is about safekeeping essential documents in different ways possible.
Today's article is all about the same. By the end of this article, you will have a checklist of important documents to protect from disaster.
Also, you will learn different ways to keep them safe from fire hazards and other types of possible disasters in common.
So, let's get started!
List Of Important Documents To Keep Safe
Primarily, it is important to acknowledge what documents come under the term 'important'.
Here is the ultimate checklist for you to get started. Though there can be more to the list from person to person, we found these to be highly sought-after by all most all people globally.
Identity Cards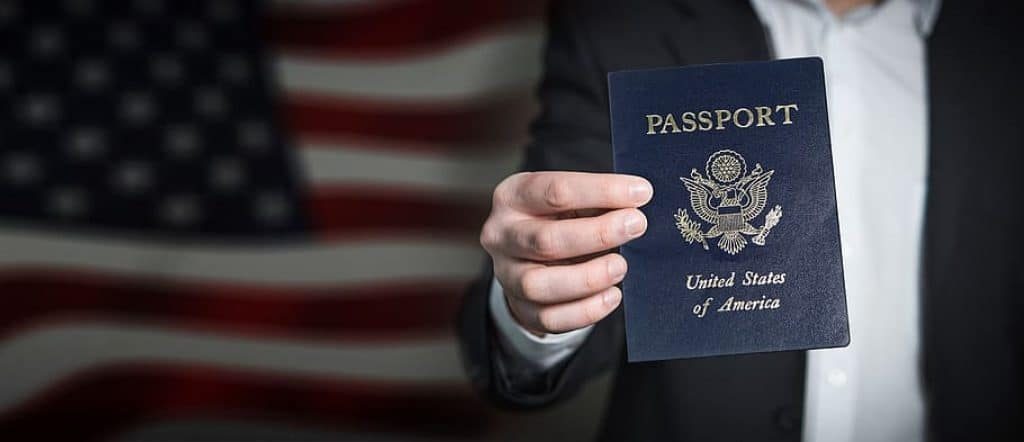 Passport
Social Security Cards
Regional state-issued driver's license
They make your presence legal inside and outside of your country. It can be your social security cards or passport. Can you imagine the pain of reapplying for their fresh copies?
Medical Records
Birth Certificate
Clinical reports
They are important to support reimbursement, provide evidence for insurance, and moreover to aid your ongoing treatment. Though they are electronically stored at concerned medicals, for some records you need to have the originals with you all the time (ex: Birth/Death Certificate).
Insurance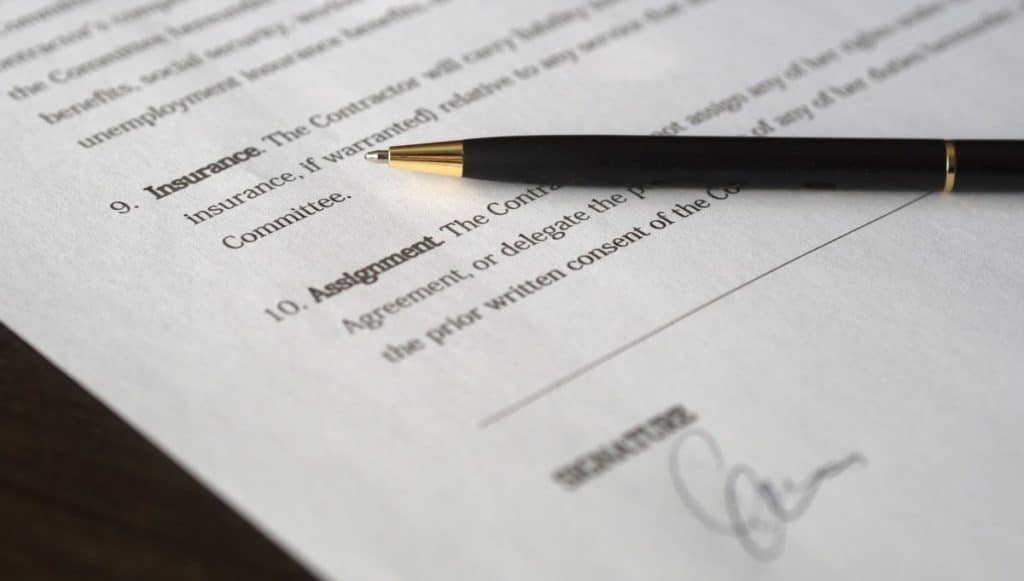 Homeowners insurance
Auto insurance
Health Insurance
Your insurance papers offer you protection against damages. In case of any disaster, you have to produce them first on the table. In case, you lose your copy, the authorities can get you duplicate copies but again the whole process will be delayed by a couple of days or even weeks.
Finance Records
Pay Stubs
Annual Tax Returns
Bank Statements
Though they can be easily recovered from your bank, it is better to have them ready to quickly claim any reimbursement when any disaster hits.
Legal
You can't afford to lose your legal papers as there is no easy way out to reproduce them, unlike other categories we discussed above. It will be a painful hassle to get your lawyers on the line to go through procedures again post any disaster.
Ways to Store Important Documents at Home
Think your plan to be a two-step preparation – safeguard physical copies and creating a virtual record to be accessed from anywhere in the world. Let's see some of the popular methods to store documents at home.
1. File Folder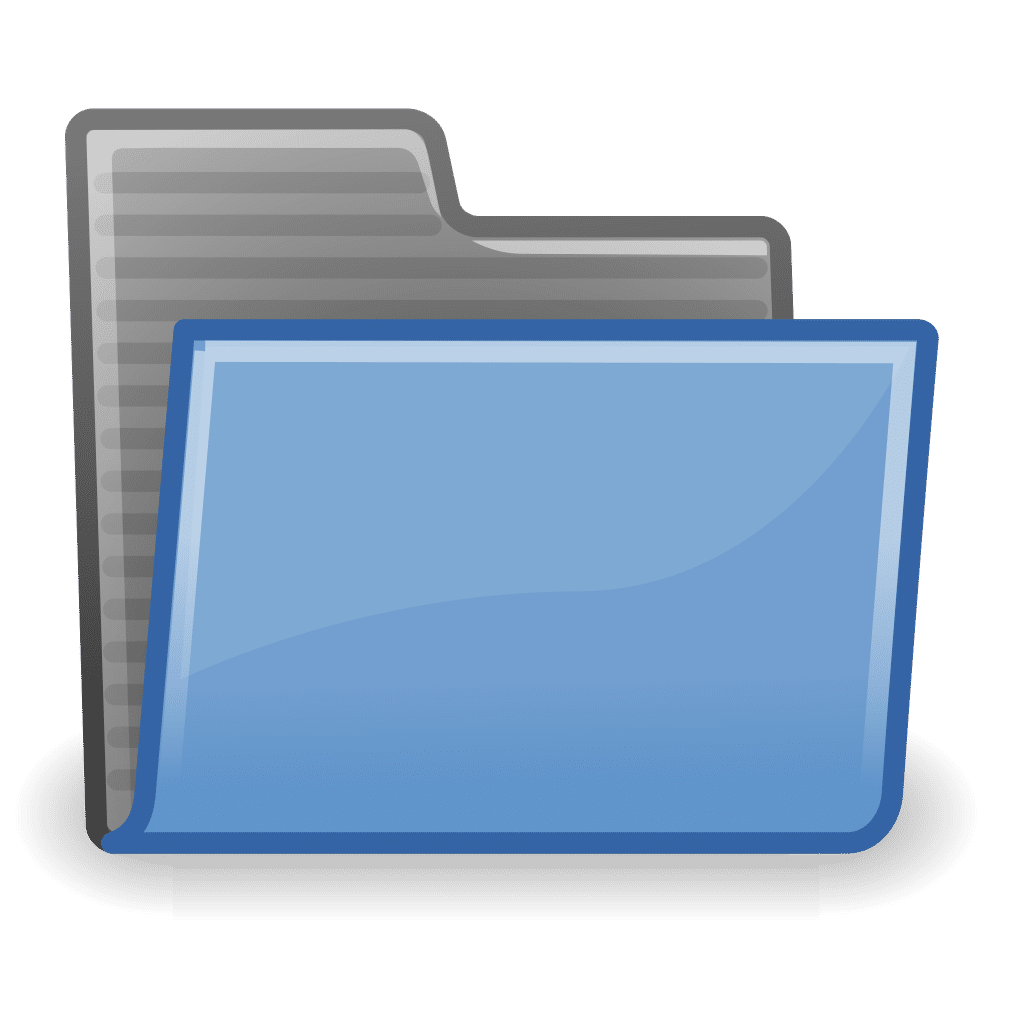 These are expandable letter-size folders to keep your documents organized. They are usually made up of durable poly material to act waterproof and offer tear-resistance performance. There is no need to plan for portable storage every time you need to travel with them. If you purchase a good quality folder, it can hold up to 900 sheets with multiple pockets stretchable up to 7 to 8 inches.
2. Digital Archive
Digitally storing documents is not a new trick but many people just don't realize its need until they face any unfortunate situation. It will take a maximum one hour to scan and upload all the documents to cloud storage. But you will be on the safe side forever.
3. Move Documents To The Top Floor
If you're living in a flood-prone area like California, New York, or Florida, move your essential documents to the higher floor of your building. Even if the flood hits, there is a very little chance of them becoming soggy.
4. Weatherproof NAS Device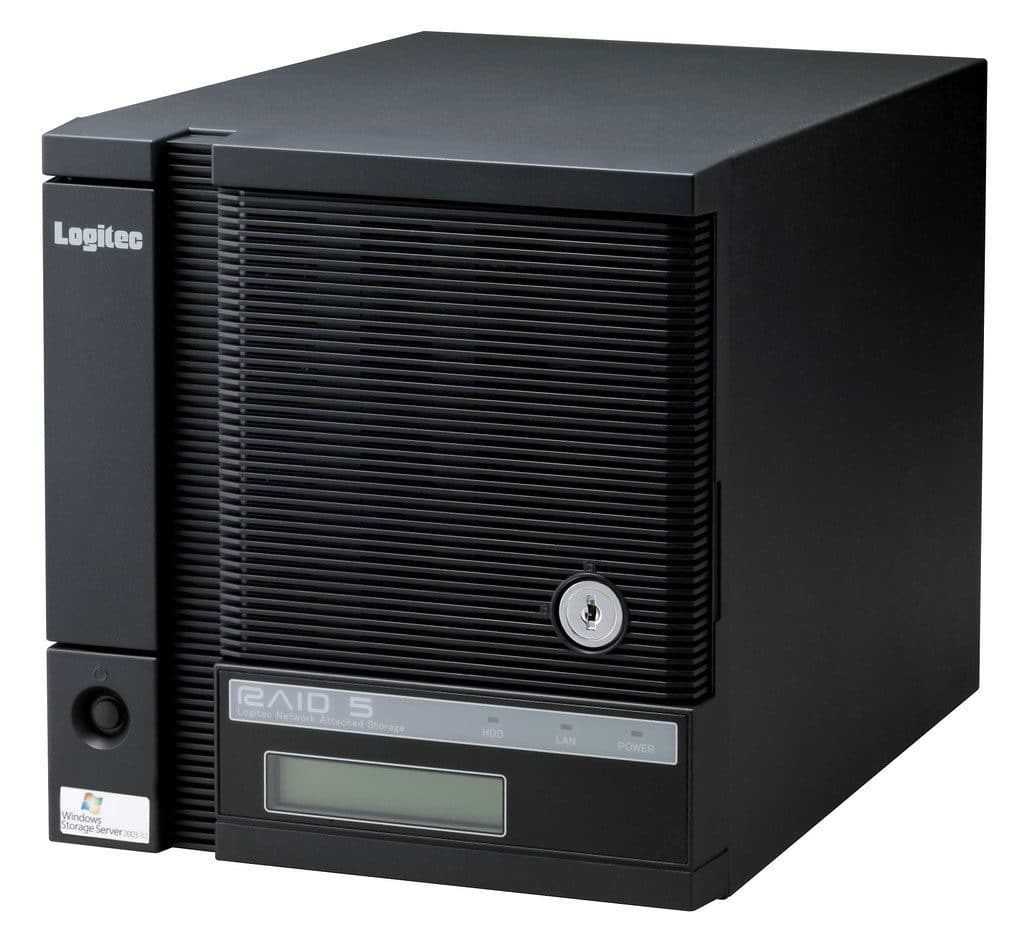 It is better to have a fireproof and waterproof Network Attached Storage (NAS) device to create redundant copies of your data. You can say, it is a step above the digital archive process we have just discussed above. Those who deal with big data regularly and can't afford a cloud service fee for that, NAS device would be an ideal bet for them.
It offers a large data back up system (usually starts from 20 TB) to restore your files under separate hard disks. What makes it special is its ability to withstand 1500 degrees Celcius temp for 30 minutes. Also, your data will be safe under 10 feet of water for 3 days under its highly waterproof archive.
How To Protect Important Documents From Fire
Do you know the majority of business owners in California are prone to experience fire hazards during annual wildfires? Also, faulty electrical wires in the presence of combustible materials at home could cause a home fire easily. So, you need to focus on two main things while planing document storage- location and type of storage. Let's discuss how to establish some best practices that can be quite helpful for anyone.
1. Apply Fire Retard Chemicals
They come as sprays that you can apply to the areas surrounding your document vault. These chemicals contain Phos-Check, an environmental-friendly chemical, that acts as a barrier between the fire and the structure by creating a chemical reaction. It is similar to Class A foam that slows down the fire during its early phase itself.
2. Use Fire-Resistant safe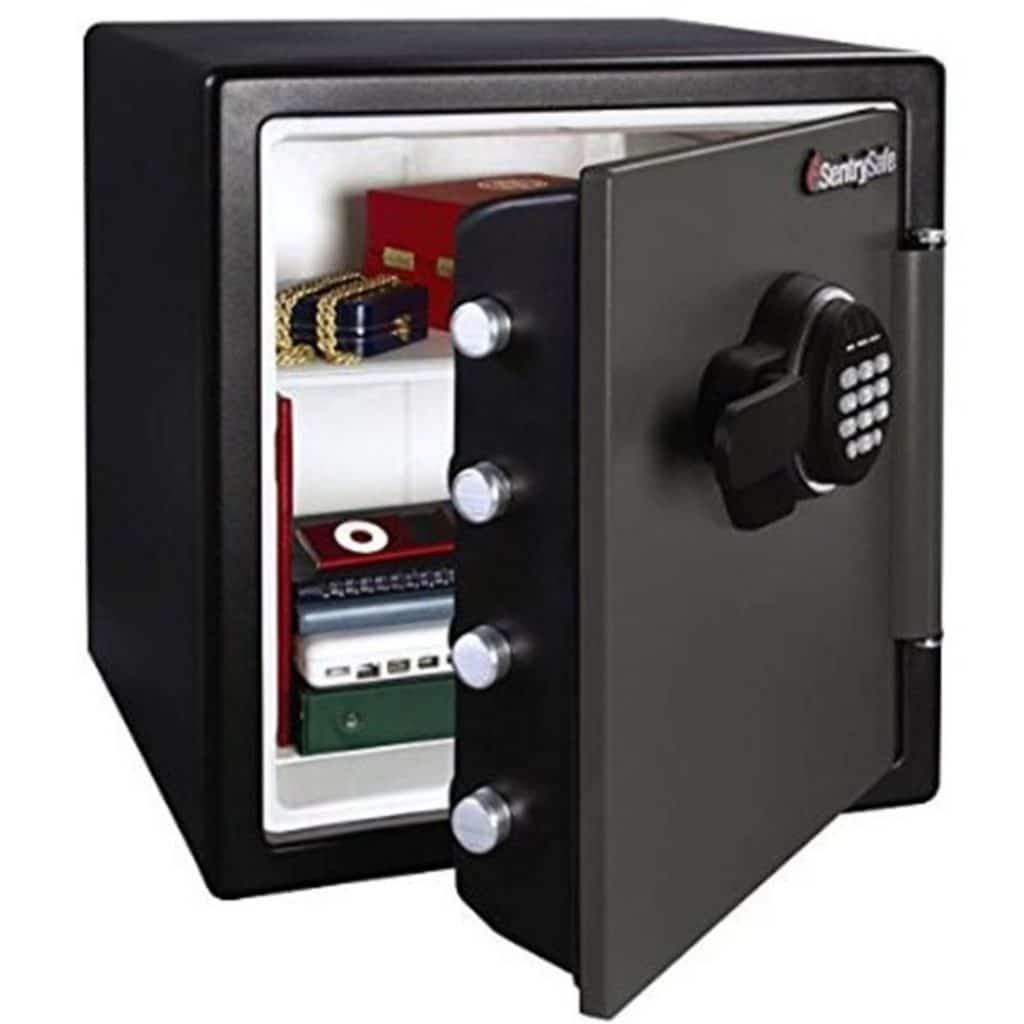 Fireproof safes have the ability to withstand high temperatures up to 120 minutes. They protect documents from fire and smoke.
Make sure they are subjected to a robust 'drop test' so that contents would be safe if fallen from the height of the burning floor. They come up with multiple locking mechanisms so that you can quickly deposit data into the safe and proceed to exit.
3. Switch Off Electrical Appliances After Use
If your electrical appliance goes out of synchronism and catches fire, you can only control if you are present. Unless the slow fire can take a big leap in just a matter of a few seconds. That's why it is imperative to switch off the appliances after use to kill that chance from its root.
4. Install Smoke Detectors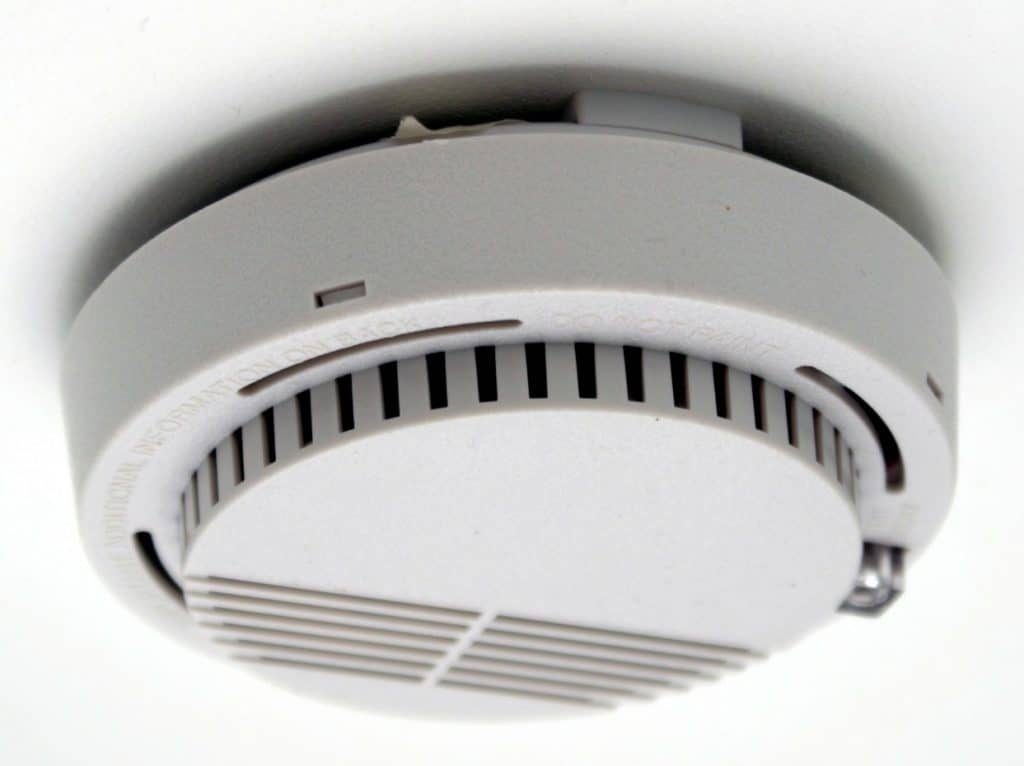 It goes without saying, smoke detectors are essential not just for documents but for your entire home. You get an early warning to fire hazard through a loud alarm. Make sure to use battery-operated ones so that it can still work during a power outage. They come in discrete design to camouflage with your ceiling colors without any hassle.
5. Buy an ABC Type Fire Extinguisher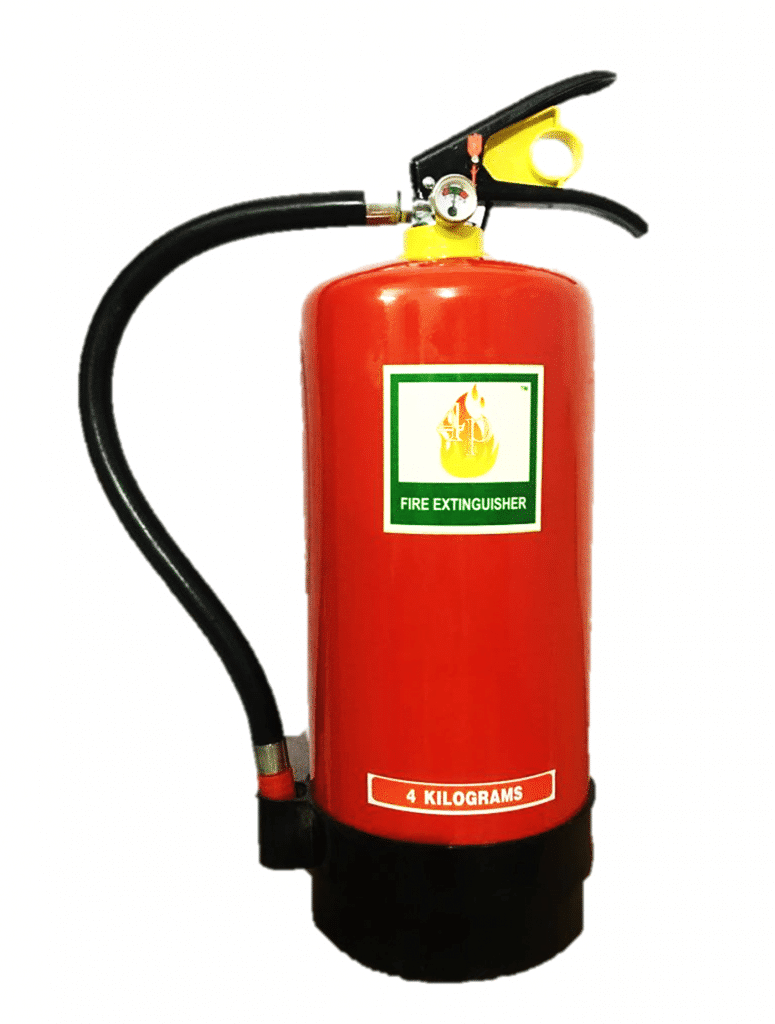 These types of extinguishers are effective for Class A, B, and C type fire. It is stored in powder form under extreme pressure. You have to just break the safety seal when a fire breaks and apply on to the area of application. After your use, withdrew the safety pin followed by pressing the valve to close it like before.
6. Fire-Proof Bag
You can protect your documents inside a folding zipper fire-proof bag. It can withstand temperature up to 1000 degrees celsius.  As the bag is made up of liquid silicone fiberglass, you can rest assured about its fireproof quality.
You can carry them outside easily in case of any fire hazard. They are available in different sizes to offer a large space with dual-layer protection.
Few Tips For Backup
We discussed the primary methods above. However, there could be some 'Plan B's to protect them from disaster and restore them if your Plan A fails.
1. Rent Off-site Storage Units
We all know that off-site storage facilities have their own safety deposit boxes to protect your valuable documents. Plus, they impose high-level methods and techniques to keep your belongings protected from any kind of disaster both physically and digitally. Though they are not liable to your loss in the occurrence of any 'act of God' but under equal circumstances, your documents are safer there than in your house.
2. Call Restoration Service
There are many commercial document drying service providers who can offer you help in case your documents come in the wave of any natural disaster. They offer drying service and electronic restoration services for your valuable and irreplaceable items.
Final Thoughts
If you're thinking to act on this matter when you'll receive a warning about any potential disaster, you are playing with the odds. Because you never know when mother nature may upset you all of a sudden. Moreover, when you know you need to do this sooner or later, why not choose the former? Let us know if we have missed any important steps to prepare for the worst.