7 Actionable Tips To Prevent Package Theft
If you're reading this, there is a 90% probability that you've been a victim of package theft very recently. And we do understand how it feels from inside. You're not alone.
According to a report, 31% of the U.S. people had experienced package theft since 2017. No matter how hard you try, package pirates through cold water on your plans. So, we have created a list of effective measures that you can take to keep unwanted guests at a safe distance from your home.
Different Ways To Prevent Package Theft
Before we begin, let us tell you that some of the tips shared below may require you to spend on accessories to enable a smart monitoring system.
As they all are budget-friendly, we expect you will be comfortable implementing them without giving any second thoughts.
So, let's get started.
1. Install Spotlight Camera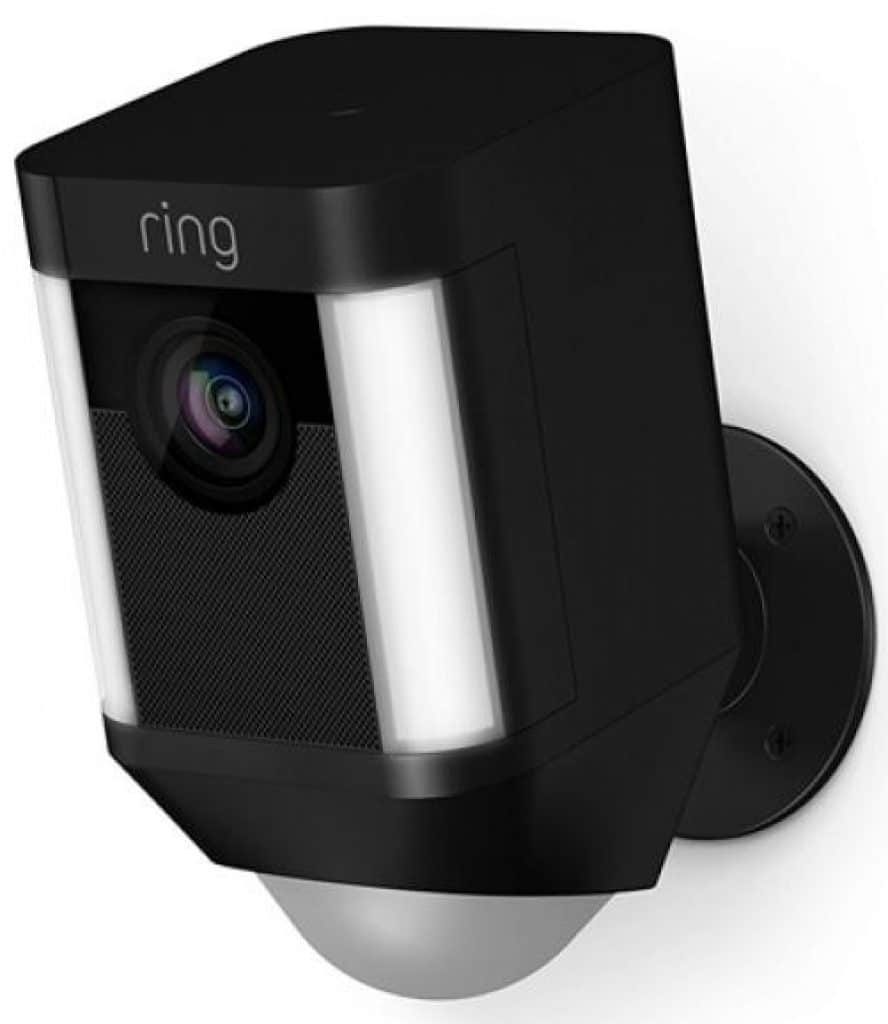 Imagine scaring away unwanted intruders with lights and siren the moment they enter your zone. All you need is a good quality spotlight camera installed on the door.
First, you will save your package and premise from new intruders. Second, soon your home will be off from the list of many such thieves overnight.
You will kill two birds with one stone. Sounds like a plan, isn't it?
2. Use Different Drop Locations of Your Home
It does sound like another usual tip but most people don't use it at all. They think, either way, porch pirates will get their hands over the package.
However, it will only happen when they'll see the delivery boy accessing the same spot of your home each time. Meaning to say, change the drop locations around your home for every delivery.
Sometimes at the back door and other times behind the bushes in your garden where no one can see the package easily.
You can simply mention the spot in your note with a clue (for ex: drop behind the bushes to the left of the main door) to keep it safe until your arrival. Nevertheless, the possibility of package theft will still be there but not to the extent in the usual case.
3. Pick Up Purchases in Local Store
In-store pickup is your key to prevent package theft and save money on shipping costs. You get the complete flexibility of picking up your delivery at your convenience.
Many big omnichannel retailers like Amazon, Best Buy, Walmart, Frank & Oak, etc. offer this option to their customers. Plus, you can expect to receive your package a little faster by saving their time to transfer the package from the warehouse to your home.
4. Opt for Amazon Key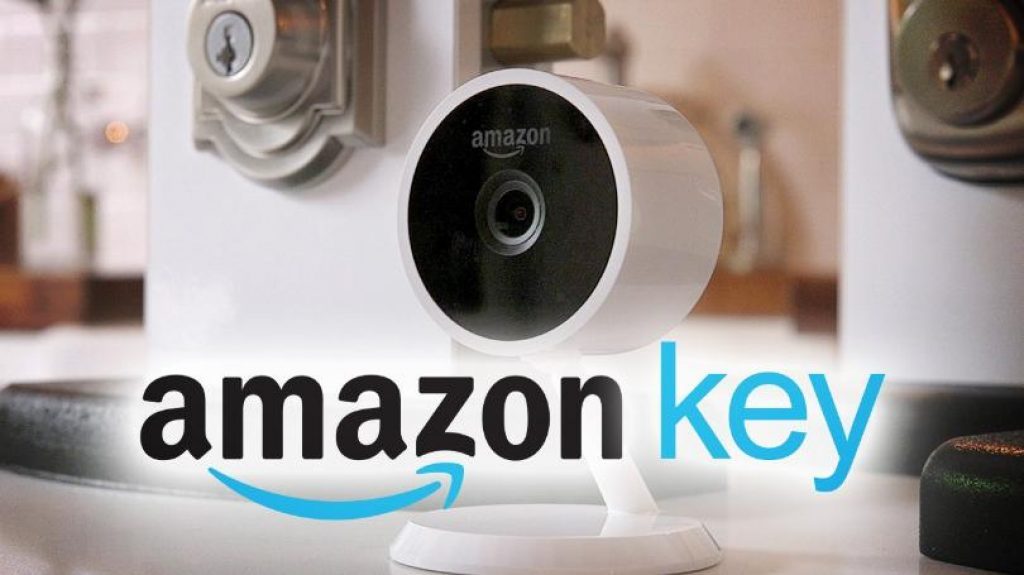 It is a new way of getting deliveries inside your garage without compromising your home security in any kind. All you need to have is access to the Key by Amazon App and Amazon Smart Garage Kit. The process is really simple.
Go for an In-garage delivery option during checkout.
You receive a notification when the delivery person opens your garage for package delivery.
See the entire delivery process happening in real-time through an optional Amazon Cloud Cam or any other cloud cam of your choice.
Receive notification again when the garage is closed.
The door access only remains with Amazon, not with the delivery person. Also, as it is backed by Amazon Happiness Guarantee, you can rest assured about privacy and security from every corner.
Amazon offers a smart garage kit that contains one Chamberlain Group myQ Smart Garage Door Opener with WiFi Hub and Door sensor.
You need a 2.4 GHz router and myQ App downloaded on your mobile to get started.
5. Get Delivered to An Alternate Location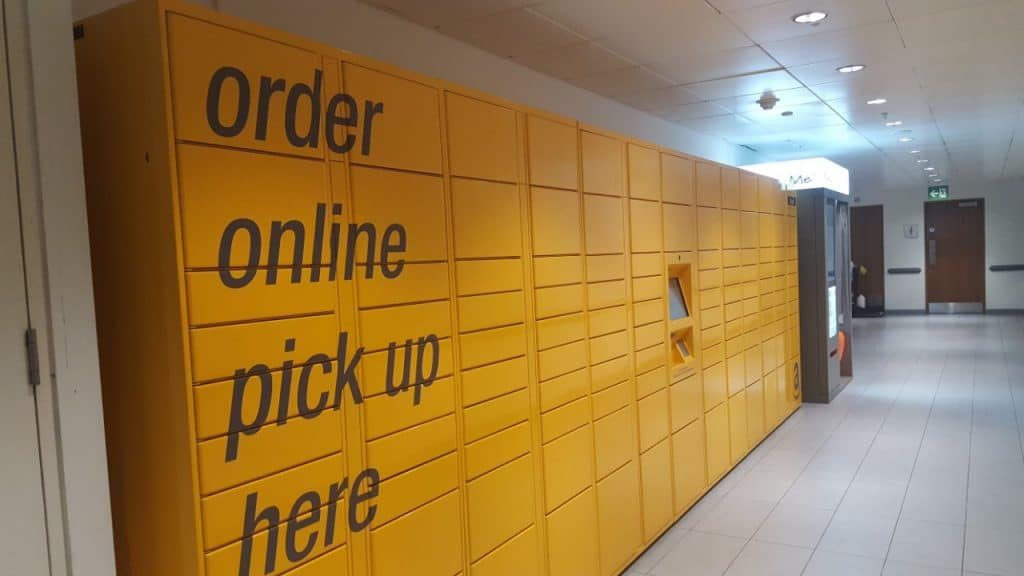 This is probably the first idea to strike your mind which is an ideal one too. It is definitely safe to get your package delivered to a different address than leaving unsecured on your porch. You can either get it delivered to any trusted neighbor, or to your office or any P.O box (may charge rental fees). In this regard, you can also opt for Amazon Locker. Amazon offers self-service kiosks at 900+ cities in the U.S. to pick up your package at your ease. They are located in convenience stores, apartment buildings, malls.
How does it work?
Select an Amazon locker near to your school or office.
Add it to your shipping address before checkout
When it arrives, you receive a six-digit code via email
Use the code to unlock the package from the safe
This option is highly sought-after by apartment owners having a small mailbox or having no doorman to prevent package theft.
6. Install A Parcel Box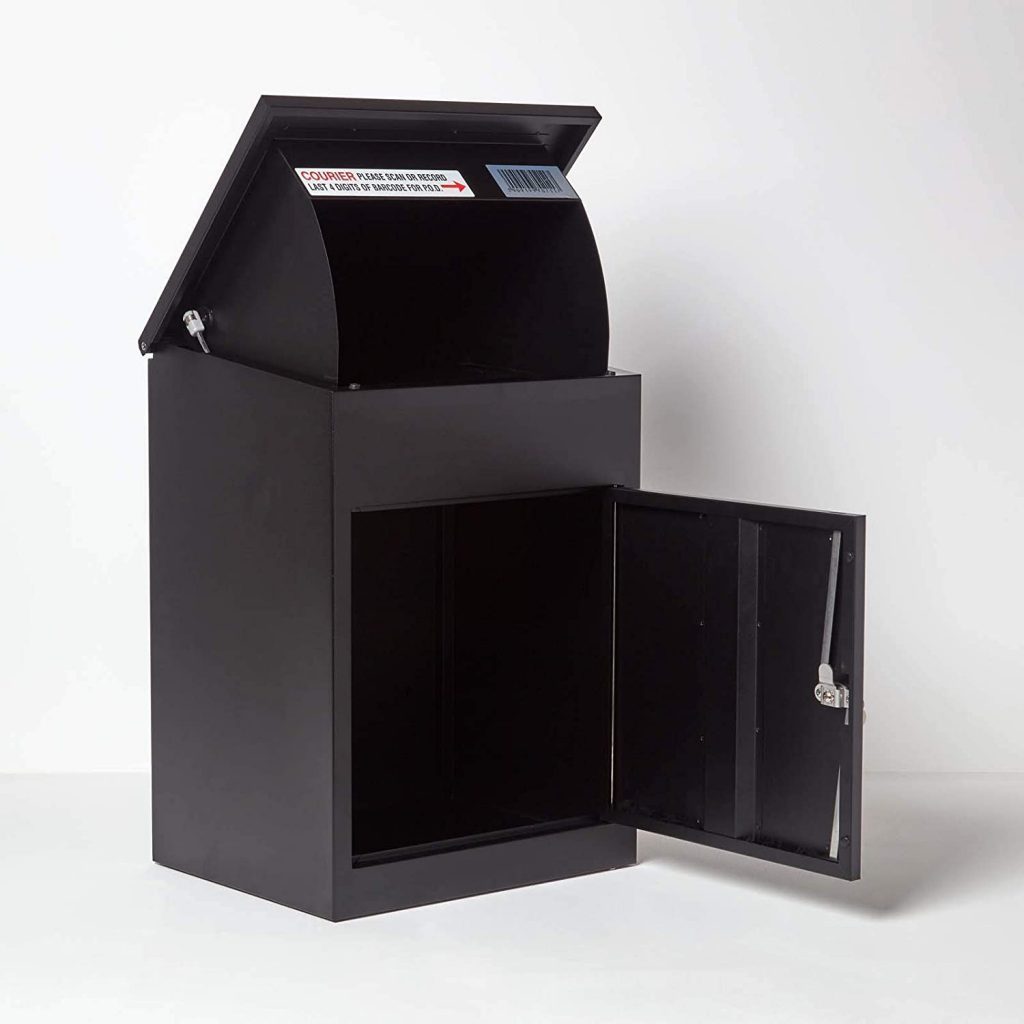 When you have a fully concealed and secured container in front of your door to receive your package in your absence, you can deter parcel thefts.
How does it work? Again it's pretty simple.
Install the unit inside your premise.
Connect to the app provided by the company
Receive your package inside its anti-theft drop slot
Get notification of the same on your mobile
Unlock with your app when you arrive at your home
The best part is that you can track the package to know whether it is secured or not inside the box.
As an optional, you can add alarm systems, live stream cameras, or door ajar system for further improved security of your package.
In fact, some smart parcel box such as Danby parcel guard comes along with alarm and security system.
You can even let your nearby friends or family access the delivery by opening the box remotely through your app from anywhere on the planet.
How easy is that?
Having such a parcel guard installed reduces the chances of missed deliveries.
Also, your good remains secured against weather odds till your arrival.
7. Add A Security Camera or Video Doorbell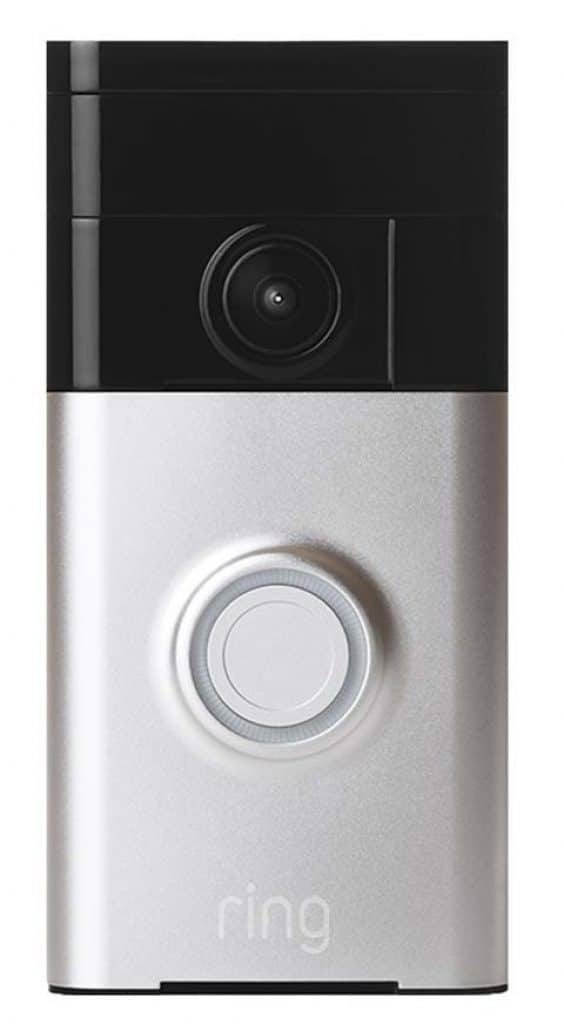 Add a video doorbell and you can see, hear, and speak to anyone appearing into your customized motion zones from phone, tablet, or PC. You can also purchase similar Alexa compatible devices to hear announcements when your doorbell is pressed.
You can perform a two-way talk to verify the delivery boy's identity and instruct him further to drop the package as per your preferred location to outsmart package pirates.
These systems come with horizontal and vertical motion sensors to record all-day-long activities into secured cloud storage. So that, in case unwanted intruders smartly invade your premise to pick up your package, you can raise alarm or produce evidence in front of police to capture them easily.
End Thoughts
Done and dusted! It's not easy to prevent package theft with conventional scarecrow ideas like hanging "You're under surveillance" board above your porch ceiling or adding nails to your fence. With street pirates growing smart, it's necessary to add a layer of advanced security to your home. We hope our tips will help you secure your package and home. But do let's know if you have something better to suggest to our readers. Your effort will be highly appreciated.