Here's The Roku App You Need To View Your IP Security Camera On TV
When it comes to streaming your security cameras live, the Roku streaming device does it best. However, setting it up can be easier said than done, so it's important to sit down and assess what you're working with.
Thankfully, the convenience of watching your security cameras through the Roku TV is well worth the effort. You never have to be afraid of being unable to access your security at the most critical moments, especially when suspicious activity may be happening.
With the proper software, camera set-up, and guide, you'll be well on your way to having a camera security system you can rely on 24/7.
Roku supports third-party apps, which are also referred to as channels on a specific device. These then allow you to connect your IP cameras, all done with or without payment, depending on the features you wish to use.
To help you get started, we've come up with this simple guide for you. From sharing step-by-step instructions to answering your most pressing question about IP camera viewer Roku setups, we're here to make the experience more convenient.
Let's begin!
Can You View Your IP Security Camera On Your Roku TV?
In today's highly advanced world, many home security products available for consumers are designed to fit into existing networks. As a result, you get to enjoy a seamless and easy experience that enables you to access your security cameras from any time and anywhere.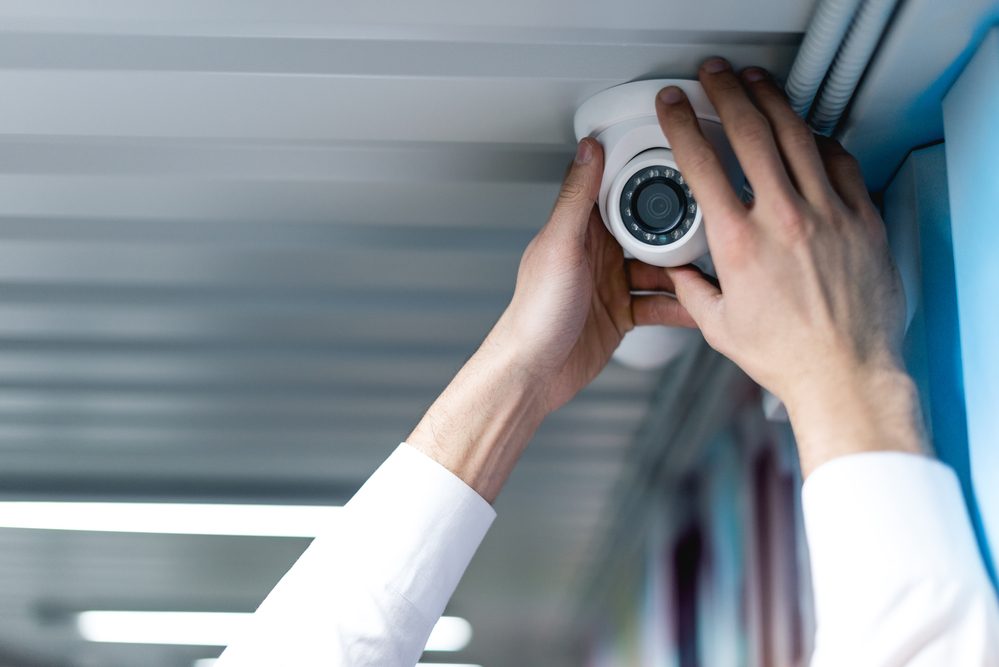 In fact, some devices enable you to convert wired cameras to wireless ones, including the Roku Nest security system that's quickly becoming a household name.
Thanks to this, you can definitely view your IP security camera on your Roku TV. The Nest System enables you to integrate both hardware and software systems over a shared network, meaning that you can use your smart TV to watch live feeds, as well as use your smart speakers and smartphones for added functionality.
The Best Roku App To Connect An IP Camera To Your TV
– IP Camera Viewer (Pro & Basic)
What is an IP Camera Viewer? It's an application designed to connect your security system IP camera to your Roku, allowing for a seamless experience. It also enables you to monitor your videos remotely on the TV. It comes in both Pro and Basic, but before we dive into each, here are some IP Camera Viewer features worth mentioning:
It supports the majority of IP cameras, as it uses your home network and information for connectivity.
It fully supports functions like motion detection, MJPEG, ONVIF, RTSP, and so on.
It allows you to split the video feed into multiple camera inputs, thereby allowing you to watch up to four separate feeds at the same time.
IP Camera Viewer Basic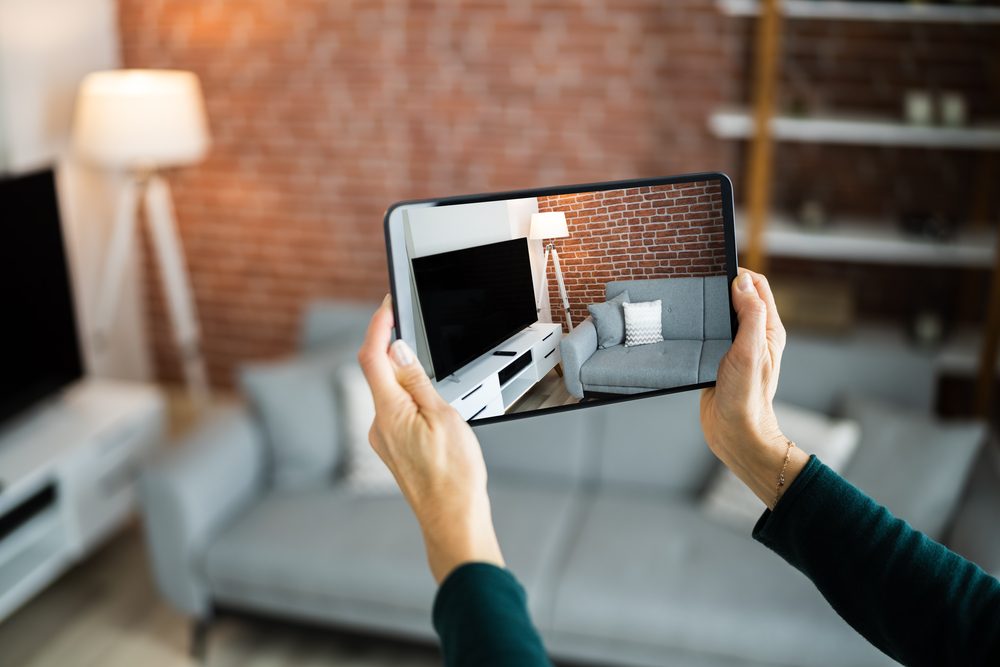 The IP Camera Viewer Basic app enables you to stream videos and take photos from an IP camera, which can then be transferred to your Roku device. The app even allows you to tilt and even zoon the PTZ through the device!
Setting It Up
To ensure a successful IP camera viewer Roku setup, make sure that you have the following basic information ready:
Login information
Your camera's IP address and TCP port
Camera's MJPEG, PTZ, and JPEG links
If you have the Blue Iris software on your desktop, it will be easier to find all this information. If not, you can access the information from the channel itself. Thankfully, setting up is easy once you have all the information at hand. It will only take you a couple of minutes!
Image Quality
Image quality highly depends on your camera's resolution. What does this mean? If you choose to display the video in its original dimensions, you're likely to get a better quality video. If you expand it to fit the screen, however, expect it to be a little blurry—but only slightly! The IP Camera Viewer, even in Basic, converts the video in 640×480 resolution to fit most TV screens.
IP Camera Viewer Pro
Like the Basic version, the IP Camera Viewer Pro allows you to stream in full-motion video, as well as take JPEG snapshots from your IP camera to the Roku device. You can also perform the pan, zoom, and title functions through a PTZ camera.
Setting It Up
You can turn your device into a wireless IP camera using the built-in RTSP and HTTP server. Both of these are used for security monitoring, outfitted with audio support. You can also use motion detection, where the video recording can be sent to the server automatically. From there, you'll be notified via email!
To set it up, you also need the following information at the ready:
Your camera's IP address and TCP port
Username and password for login
Camera's MJPEG, PTZ, and JPEG links
Image Quality
IP Camera Pro supports an output video up to 4K UHD resolution, as well as two cameras working simultaneously for live streaming. You also enjoy a framerate of up to 60FPS, even when connected to a TV. Expansion can still slightly affect the video quality, but you shouldn't worry too much if your video camera output is at 4K.
Worthy Mention: The CAMERA App
Apart from the IP Camera Viewer Pro and Basic, you can also consider the CAMERA app! It's a free Roku app that allows you to watch a single IP camera on your Roku TV. You only need to enter your camera's IP address and login credentials, and you're good to go!
However, keep in mind that the app can only store a single camera. Communication is also only one-way, and you won't be able to perform functions like panning and tilting. It's highly compatible with the Foscam FI8910W, Foscam FI8919W, and KaiCong Model SIP1018L, but can also work with other 640×480 MJPEG cameras.
What Security Cameras Can Connect To The IP Camera Viewer App?
If you're looking to use the IP Camera Viewer, it's best to look for other security cameras known to be compatible with it. Keep in mind that it works with international standards such as ONVIF and RTSP, which stands for Real-Time Streaming Protocol.
For future references, here are popular security cameras compatible with the IP Camera Viewer, both Pro and Basic:
Axis Companion
AirLink101
ATD
Blue Iris Software
Foscam
Foscam R2
Canon
Reolink
Sony
Panasonic
Toshiba
Geovision
IP Webcam
Linksys
IPCC
Sumpple
SunEyes
TrendNet
Bosch
Installing The IP Camera Viewer To Your Roku TV
If you wish to install your IP Camera viewer to your Roku TV, simply follow the steps below:
Step 1: Open your Roku TV settings.
Step 2: Click on "Go to channel," and you'll be redirected to a different page.
Step 3: From there, click on "Add New Camera."
Step 4: Enter your new camera information carefully, which will include the camera name, description, camera IP, login credentials, MJPEG, JPEG, and PTZ links. Make sure to save it!
Step 5: Configure the camera settings. We highly recommend that you choose "Original Image Received" for good-quality videos.
Step 6: You're all set!
Golden tip: If you wish to learn more, consider watching this YouTube video tutorial by The Smart Home Secrets.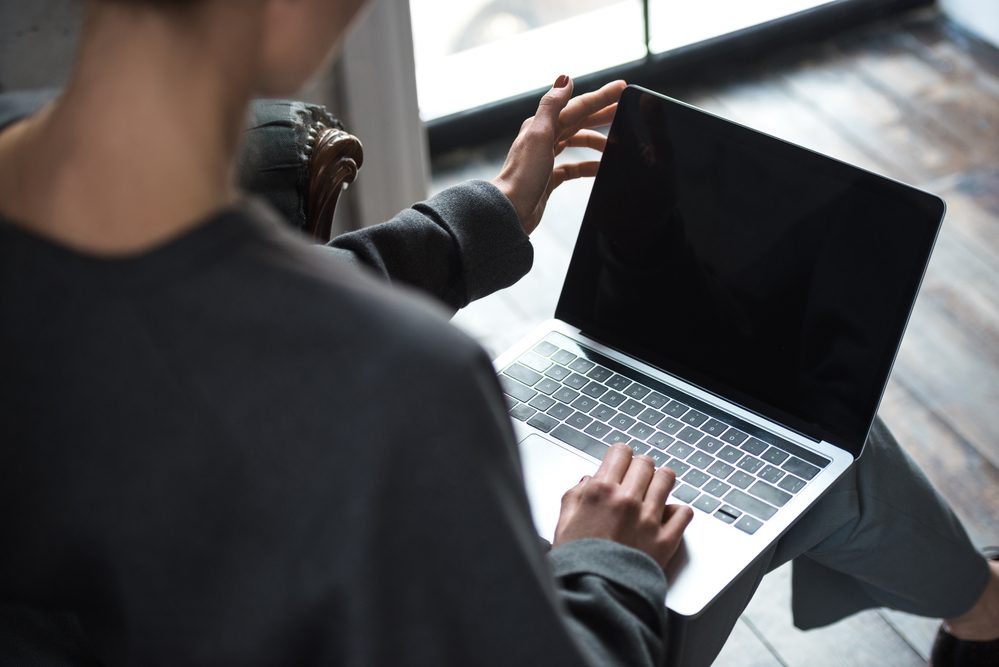 Can You Watch Your Webcam On Your Roku TV?
WebCam-One is another app that connects your web camera to Roku TV. Here's how you can connect it using either a USB or HDMI port:
Step 1: Connect the webcam with either an HDMI or USB port on your TV.
Step 2: Choose a channel using your Roku TV settings. You can choose between HDMI1, HDMI1, or USB ports.
Step 3: Once done, you can now view your webcam on the TV!
Roku TV: Frequently Asked Questions
Still have questions about watching your IP security camera on your Roku device? Take a look at some frequently asked questions here.
FAQ 1: Can You View Your Nest Camera On A Roku TV?
If you're currently using the Nest Camera, keep in mind that it does not support Roku TV connectivity at the moment. You may explore other camera options, especially if you want to stream multiple cameras and watch it on your TV.
We recommend looking into the IP Webcam, Reolink, and other cameras on the list above.
FAQ 2: Can You View Your Blink Camera On A Roku TV?
No current information can confirm that you can view Blink Camera on Roku TV, but Blink Cameras can indeed be watched on a TV. You can view a live feed using either Fire TV or Fire Stick, for instance, both of which need to be connected to Alexa.
You can also view your CCTV feed or recorded clips by using the Blink app. You can use the Cast option from your phone and directly connect it to your smart TV.
FAQ 3: Does Roku Have A Camera?
You may have been searching for "where is the camera on my Roku TV?" on Google, but unfortunately, Roku does not have a camera at the moment. However, you can check if your current TV has this built-in feature through the following steps:
Step 1: Study your TV guide.
Step 2: Look out for information on face recognition and video communication functions. This could mean that a camera may be hidden, even if it isn't visible!
Step 3: Once you've confirmed that there's a camera on your TV, try to locate it. It's usually found on the top middle frame or the lower middle frame, depending on your TV model.
FAQ 4: Will the Arlo App Work For Roku?
Arlo is another excellent home security platform with a user-friendly interface and advanced features. However, as of writing, the Arlo app does not work for Roku TV.
The Takeaway
Nothing's more rewarding than being able to successfully integrate your home security devices into one seamless connection. For your IP security cameras, all you need is the right Roku app to stream endlessly on your TV. Make sure to keep this guide in mind as you explore the possibility!