How To Lock Barn Doors? Here's What You Need To Know
If you live in an area where frequent break-ins by scumbags are a regular affair or if you have small children whom you don't want to wander in certain rooms of your house, having a strong lock system on your barn door gets really important.
However, people often get confused between so many options available in the market. So, in this blog, we will see how to lock barn doors using various lock mechanisms available in the market to ensure maximum security and privacy. So, let's get started!
How To Lock Sliding Barn Door
A sliding barn door can be locked both from inside and outside. But in some cases, you have to choose between any one of them (for Ex: Exterior sliding barn doors can only be locked from outside). Confused? Relax!
We will see all the mechanisms available to lock barn doors from both sides and will discuss which technique is best for which location (bathrooms, bedrooms, common halls, etc.).
Let's get started with the first one.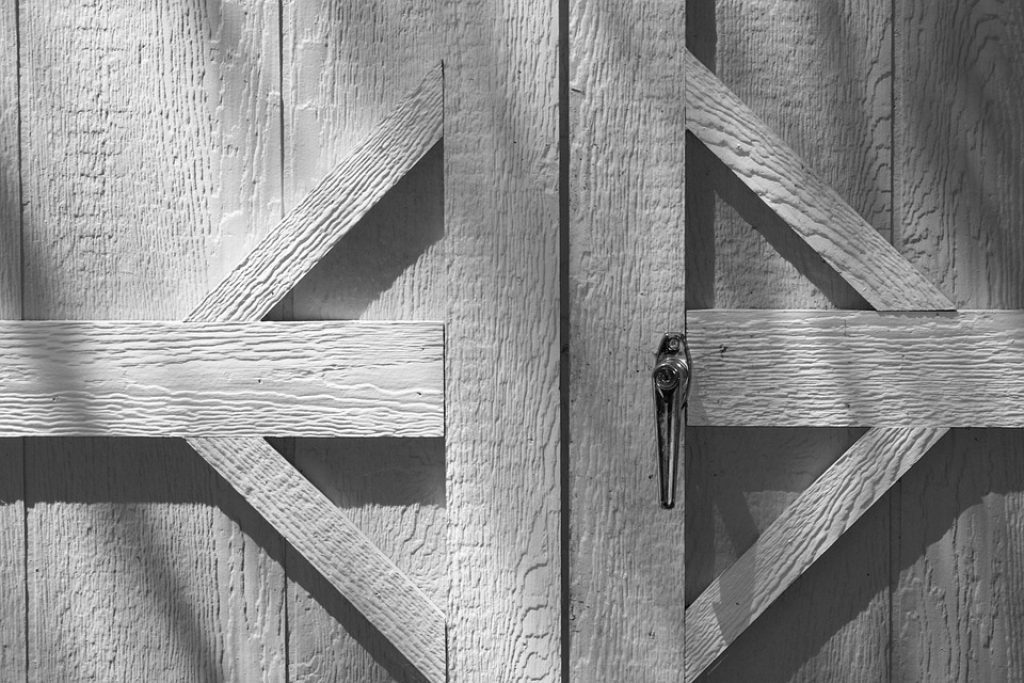 Which locking mechanism to select?
If you fail to select the right mechanism, a gap between the door and wall can easily breach your privacy. Right? Also, you need to see what style aids to your existing home design, thereby proving worth more than its price. In this regard, here are some considerations to keep in mind while selecting barn door locks for your privacy. Here are some popular ways to lock barn door available in the market.
Hasp and Padlock (To lock from outside)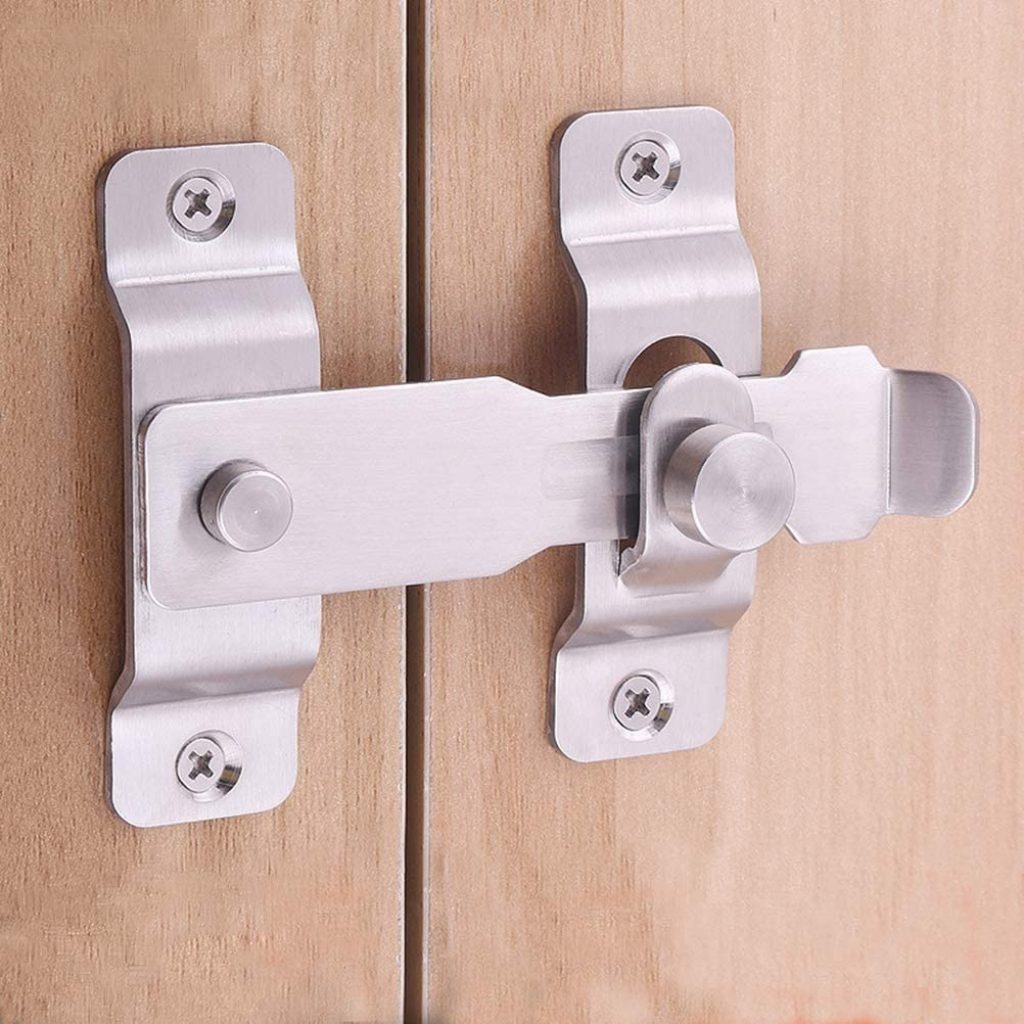 Most people install hasp and padlock to firmly close the barn door from outside. It doesn't cost much either – you can get it done under $20. Just make sure to purchase high weather-resistant hasp from the store. Usually, zinc plated hasps made up of hard steel are considered to be the best one for this job.
If you have a double sliding barn door, use a padlock coupled with a hook and eye. Place it between the jamb and either side of the door. It will ensure that the door will not lift off the rail easily and will prevent the bottom from pulling away.
Material: Stainless steel
Anti-theft guard bolts
Avg Dimension: 7.5 x 4 x 0.4 inches
Avg Weight: 11.4 ounces
Application area: door, drawer, cupboard
Teardrop Sliding Door Lock (To lock from the inside)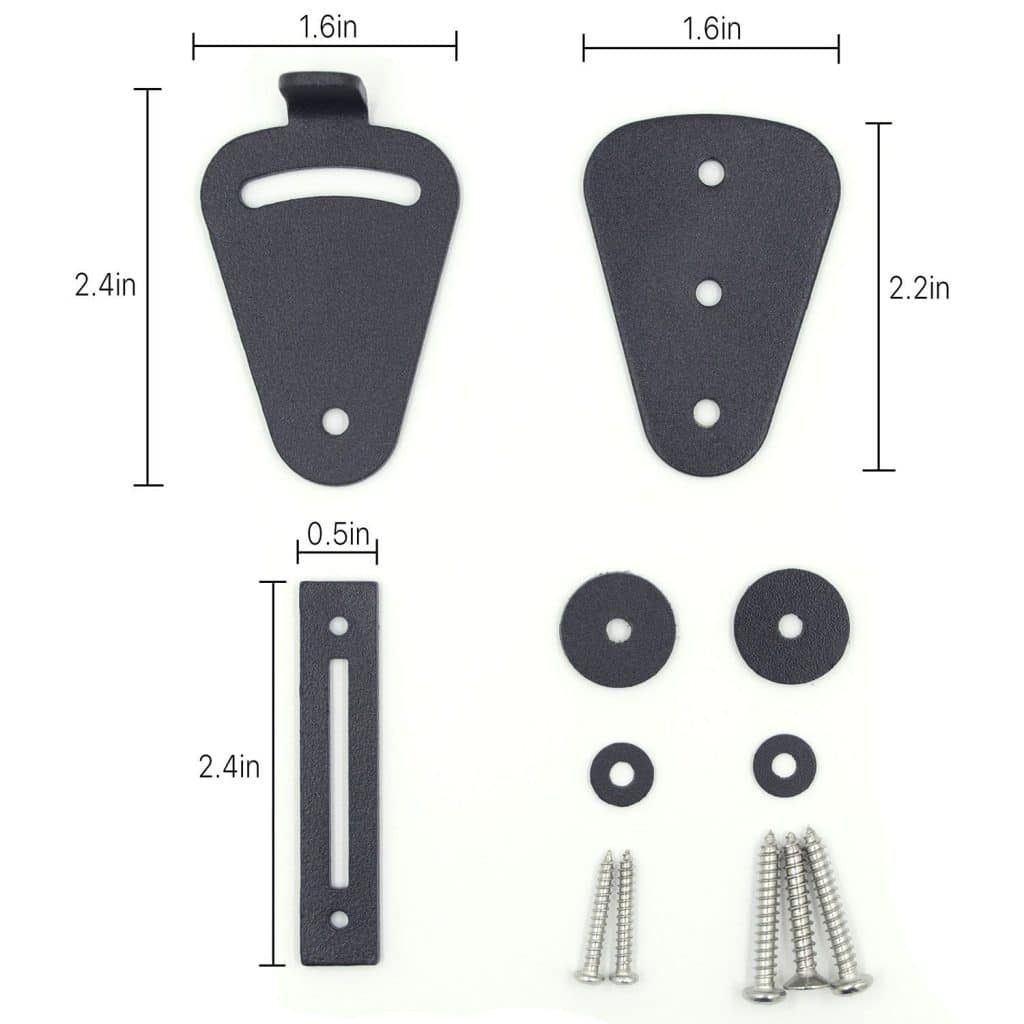 As the name suggests, it is a teardrop-shaped design popular for ensuring more security than any other locks. You can either use it on the wall or on the door jamb. The packet comes with an instruction manual with simple instructions to help you attach it to your door without any help. You just need to screw all parts together and then attach it to either door or jamb depending on your design preference. It is best suitable for bathrooms and bedrooms, where locking is necessary from inside when the room is engaged.
Material: Sturdy Steel
Dimension: 1.6″ x 2.2″
Max sliding distance: 1/2″
Application: Sliding Barn Doors, Pocket Doors and Shed Wood Gates
Latch Lock (To Lock from both sides)
If you do not anyone to come inside your room, you can use a Latch Lock. It might be a little costly but in terms of looks and security delivered, it is worth the price you pay for. It is a simple latch and hook system. It is mounted against the door jamb to hold your barn door firmly at its place.
You can fit it on either side of the door (for left-hand or right-hand application). It's impossible to trip the latches and slide the door open that easily. Initially, you may have to adjust its spacing for correct positioning (Center distance: 35mm Fit for 36-50mm). But once it is set, you will have a fully functional double and single barn door. It comes with a reversible strike plate and is ideal for 1-1/2″ or 3-1/2″ thick door frames.
Material: Zinc Alloy
Barn door lock with key
Handle size: Length :160 mm/6.3 inch, Width:45 mm/1.77 inch
Lock Length 3.2 inch/80mm, Width 2.2 inch/55mm.
Application area: Bathroom, Kitchen, closet
Hook and Eye Lock (from Inside)
These are quick to lock and unlock. Just put the hook into the eye to lock a closed door. They can pass a heavy-duty test up to 100 lbs. They are easy to use and never rust or peel-off easily owing to multi-layers of paint protection. They are useful in case you have barn doors slides open any time you touch it.
Material: Solid Iron
Sturdy and heavy-duty locks
Dimension: 4 x 1.5 x 1.5 inches
Application: Interior and exterior barn doors, cabin, closet
Tips For Selection
If the barn door is in a room that sees a lot of family time (such as a living room or common rooms), go for locks that are good in design and functional at the same time.
For rooms getting a lot of visitors, go for an entry sliding lock that opens from both sides.
If privacy matters the most (Bathrooms or Bedrooms), go for internal locks such as teardrop or latch locks.
For double barn doors, consider using a latch system for ensuring the utmost privacy.
For single-hung barn doors, use a hook and eye closure for easy opening and closing.
If you want to attain privacy from either side of the door, go for a latch lock system. It will require no drilling and can easily be fixed to existing doors.
Conclusion
So, you now know how to lock barndoor with various lock mechanisms to ensure the privacy of your rooms. In case you want to add more to this list, feel free to leave your comments down below. We will be more than happy to acknowledge it in order to make this blog feel complete for other readers.