How To Cancel & Get Out Of Your ADT Contract (ADT Cancellation Guide)
It's no secret that ADT is one of the most prominent names in the field of home security, as the brand has provided reliable services for over 145 years. They have a reputation for quality, making them one of the most trusted companies among American homes.
Still, the quality of ADT's services entails a considerable price point. You can get numerous benefits, such as smart home connectivity, video monitoring, the proprietary mobile app, and more, but all of these can cost a pretty penny.
If you feel that you're not getting much use of their systems or want to scale back your spending, you may wish to cancel your contract. However, you may be worried that there are hefty early termination fees involved. Fortunately, ​​we've found out how to cancel your ADT plan so you don't have to. All the information you need is right here in this article.
How Long Is An ADT Contract?
In most cases, the contract length of ADT is 36 months or three years. However, in the state of California, it only lasts for 24 months (two years) instead. Because of this, it may not be ideal if you are renting or plan to leave your property within 2–3 years.
How To Cancel An ADT Contract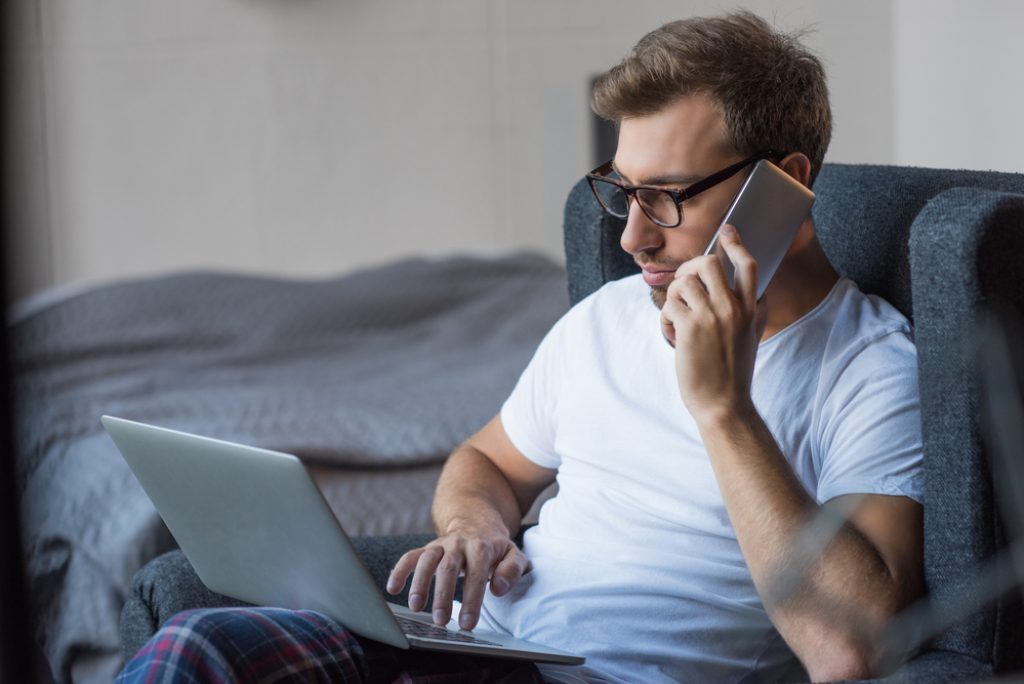 To cancel your 3-year contract, you will have to contact customer care. You'll have to give a 30-day notice, and ADT will cancel the services on the next billing period.
You can cancel your ADT monitoring subscription by following these steps:
Step 1: Call ADT customer service at (800) 587-4198. Then, ask to speak with their representative.
Step 2: The representative will request a few details, such as your name and account information. Provide them with what they ask, then request to cancel your plan.
Step 3: Answer their follow-up questions and give them the details they need. Then, ask for confirmation.
During the call, you may clarify if you are eligible for a refund. Customer service may also require you to submit a written request.
Safe Haven ADT Cancellation
Safe Haven is an authorized ADT dealer, and if they are your provider, the cancellation should not be too different. You can call their customer support hotline at 844-413-1920 and provide them with the details they need. The terms should not be too different from ADT's cancellation conditions.
Does ADT Have A Early Termination Fee In Their Cancellation Policy?
ADT's policy states that they will charge a fee if you terminate the contract early. However, they have a 3-day Right of Rescission policy that lets you get out of the contract without paying the penalty. This will be discussed later on.
How Much Does Canceling My ADT Plan Cost?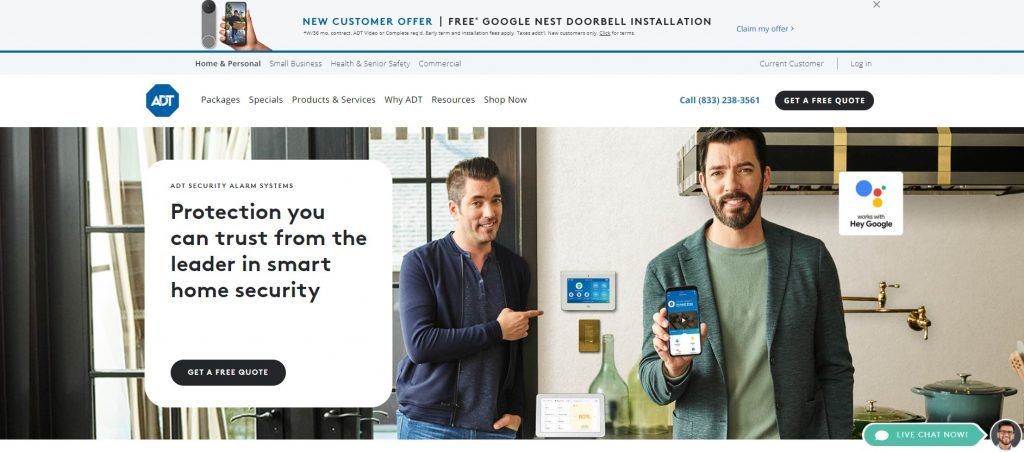 Canceling your ADT contract before the end of the 3-year period will incur an early cancellation fee. The cost will depend on two factors: how long you've had the system installed and what tier of service you're getting.
The cancellation contract will require you to pay 75% of your remaining balance. For instance, if you still owe $1200 according to the contract but you cancel it early, you'll still have to pay $900. While this may seem hefty, it's best to note that some companies require you to pay 80–100% of the balance.
Can You Get Out Of An ADT Contract Without Any Penalty?
Because canceling the ADT contract ahead of its termination date can still cost homeowners a lot of money depending on how long they've had their contracts, many of them look for loopholes to cancel their plans while avoiding having to pay the penalty.
There are two existing ways to waive the early cancellation fee, which are the 3-Day Right of Rescission Policy and the Six-Month Money-Back Guarantee, which we will discuss below.
What Is ADT's 3-Day Right of Rescission?
The 3-Day Right of Rescission Policy is a way to cancel your ADT plan without penalty. There is a 3-day remorse period for buyers, and you can get your ADT early termination fee waived if you cancel your contract within three business days from signing it.
This policy safeguards homeowners who may be victims of aggressive sales tactics and those who immediately decide that it's not the right system for them. However, it's important to call right away to waive the early cancellation fee.
What Is ADT's Six-Month Guarantee?
ADT has a six-month money-back guarantee that lets you waive the penalty. It allows you to cancel without the early cancellation fee within the first six months of the contract.
Although this policy sounds promising, ADT's Terms and Conditions do not clearly define what circumstances and conditions are worthy of waiving the penalties. On their website, it states that the guarantee will apply only after ADT has made attempts to fix a system-related issue and has not been able to resolve the issue within the first 6 months of a contract.
This policy applies if ADT has made efforts to repair or replace the systems or remedy the issues you may have had with their products. They will only give a refund if they've failed to solve the problem. Because this policy is general and vague, you may have to fight for your case to exercise this guarantee.
How Do I Cancel My ADT Service Through The ADT Website?
The ADT website offers a customer support page wherein you can search for support topics regarding your system. This webpage is helpful if you want to find answers regarding your product issues and other queries quickly. They also have a live chat feature to help you address your urgent concerns. However, you cannot cancel your ADT service online.
Canceling your plan requires you to call customer service and submit a request in writing as stated above.
Do I Have To Return My Security Equipment When My ADT Plan Is Cancelled?
Whether you pay the required early termination fee or avail of the policies that allow you to cancel without penalty, you generally cannot keep your equipment. ADT will request that you send the items back, and they will provide you with a box that has been prepaid along with directions on how to return the products.
The money-back guarantee's Terms and Conditions state that you will have to return the security equipment before they begin processing your refund. Because of this, it's crucial to make sure that you do not leave out any devices when putting them in the provided prepaid box.
Can I Get Out Of My ADT Contract If Monitoring Rates Are Increased?
You can cancel your ADT contract at any time and for any reason. However, if you want to opt out of the plan without paying the penalties, you will have to meet ADT's conditions. Canceling because of increased monitoring rates will typically not be eligible for refunds.
Does an ADT Contract Automatically Renew?
Once your 3-year contract (or 2-year contract in California) is fulfilled, ADT will renew the contract on a monthly basis. If you cancel at any time in this short-term contract, you do not have to pay early termination fees anymore. However, make sure to check your contract for the details because some of them renew for longer terms.
Conclusion
ADT provides highly reliable products and services, but you may need to cancel your contract for various reasons. In most cases, you'll need to pay around 75% of your remaining balance if you terminate the plan early, but some circumstances allow you to waive the early cancellation fee. We hope this guide has helped you know the essentials of your ADT contract.