8 Effective Ways To Hide Security Camera Wires Outside?
Security cameras are best utilized when they are invincible. You catch unwanted guests without their knowledge.
But then there comes the big question- How to hide security camera wires outside so that they are not visible to the eyes of burglars? People try different DIY decorations and designs to hide their cameras but end up spending too much than traditional simple hacks.
Sometimes, it even ruins their present decoration to fit the camera inside. That really brings bad mood swings. So, in this article, we will discuss some effective budget-friendly options available to camouflage your cameras without much hassle. Let's get started.
Ways to Hide Security Camera Wires Outside?
To successfully set up a CCTV camera system outside, you need to focus on three essential tasks- setting up cameras in the right position, wiring them perfectly, and connecting them to the DVR.
As you will find hundreds of DIY security cameras in the market, installing them will not be a problem. But you may need a professional for a comprehensive setup.
The major issue comes in the form of saving your wall design against typical installation demands.
If not planned well, you may end up ruining the whole aesthetics of your house while exposing the wires for security risks.
When the wires are exposed, intruders find it easy to figure out blind spots to cut the wires open to jeopardize your security system.
1. Run the cables within the baseboards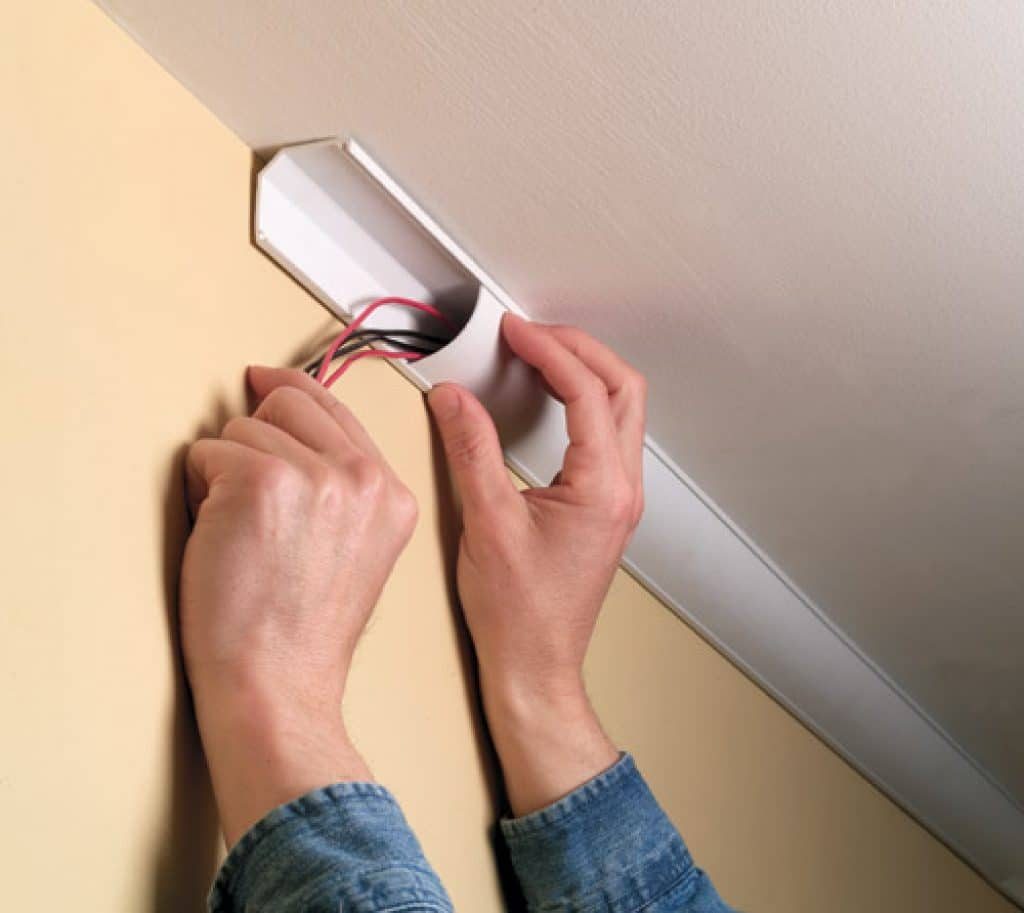 The neat way to hide your security wires is to insert them inside the baseboards. You need a raceway cord cover and a couple of nail plates. If you don't have baseboards, then you can buy some self-adhesive baseboards as well. Coming to hiding cables, first, insert the cable inside the cord cover and stick it on the baseboards.
Always use nail plates on the side of the stud to avoid any damage to the wire while applying the drywall. When required, you can easily remove the baseboard and reposition them without going through any hassle.
While most baseboards come out easily, for others you may need to ask for professional help.
2. Color The Walls Matching With Your Wires
The easiest way to hide your security wires is to camouflage them with paint. If you are using detachable wires then you can paint the wires before running them.
However, if you are hardwiring the system, then make sure to tape the wires perfectly to the wall before painting them with your wall's matching color.
It ensures they remain invisible without deteriorating your home decor. It's even better to use flat cables, as they are easy to tape to the wall.
3. Buy Wires Of Same Colors As Your Walls
The previous method discussed may come tedious and time-consuming for some people. If your color choice is not good, the makeover may ruin the overall look of your walls.
Rather, it is better to go for wires with match colors of your wall. Although the result won't look as perfect as the previous method, it will certainly serve the purpose.
4. Run Cables Through Conduits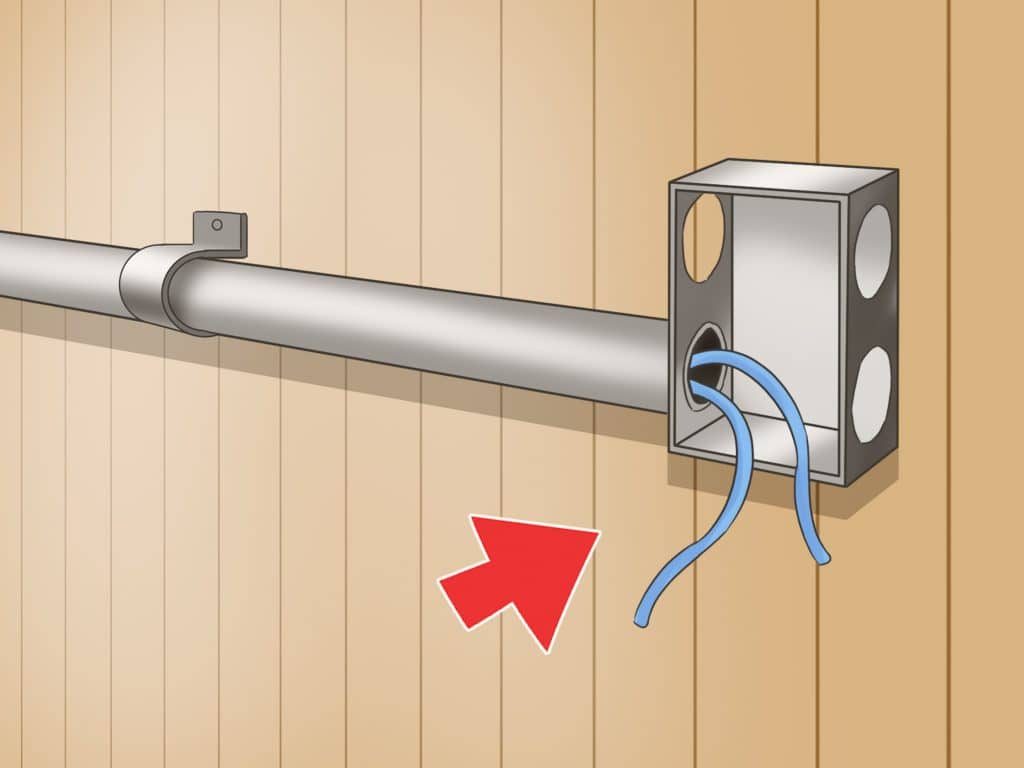 Running the cables through conduits ensures their safety from rats and electrical hazards. It may take some time and requires professional help, but it is worth doing if they are prone to mice attacks.
It is a comprehensive process where you have to run cables through plastic pipes and covers.
You also have to drill holes to run cables through the wall to set up cameras, DVRs, and other accessories. Although the task may seem difficult at first, but once the setup process begins, you go with the flow to finish the whole process.
5. Install On-Wall Cable Concealer Kit
A cable concealer kit comes with raceway channels, connector pieces, drywall screws, anchors, and self-adhesive tapes. You have to draw cables through runway channels to the place where you have installed the cameras.
As they are paint-friendly, you can easily paint them over with matching wall color. The wires remain completely hidden and protected from external damages caused by bad weather, animals, and perpetrators.
However, once you install them, it will be almost impossible to access the security wires. You may need to hire a professional in case any emergency arises.
6. Hide The Wires Inside The False Ceiling
You can easily run your cables through the false ceiling in the house and go fully undetectable. Find a gap on top of the ceiling and insert the wires through it.
To make your security systems even more secure, you can hide your cameras inside the wall. Simply drill some holes in your wall and install your cameras carefully.
Meanwhile, make sure not to ruin your wall by over drilling it. Therefore, you may have to consider installing the power outlet or the DVR on the outer side of the wall.
7. Hide the wires in your garden or porch
Burying the security cables inside the garden is the perfect way to hide them but you have to hire some expert laborers to do it.
However, it's better to bury the cables when your garden is under construction otherwise, uprooting and resetting it will do no better.
8. Install Wireless Security Cameras
If the whole wiring and maintenance is not your cup of tea, you can always go for wireless security cameras. They are available in both batteries and solar-powered systems.
Simply mount the cameras at the right spot, switch them ON, and the system will automatically connect itself to the primary hub.
Installing wireless security cameras will cost you more compared to wired ones, but you can also find some quality cameras within a reasonable budget.
Most importantly, installing maintaining them is completely easier and anyone with a decent technical knowledge can do without any professional help.
How to install security camera wires outside your house?
The process involves two steps for successfully mounting cameras outside your house by running wires through the hardboard.
Step 1
Carefully drill a hole at the place for installing the camera. Make sure you drill a hole considering the camera's position in compliance with the position of the router or the NVR or DVR.
For mounting outdoor cameras, you only have to drill holes for running power cables.
Step 2
As discussed above, use the wire guards or use the plastic casing to conceal the security camera wires. Apart from wires, you need to pay some extra focus on concealing the holes as well.
Any sort of moisture accumulation around the CCTV cable may cause expensive damage to the electrical connections points.
You can use waterproof materials like silicone or duct seal to fill the hole followed by covering the holes by applying water-resistant outdoor covers of feed-through bushings.
What should be the ideal length of security camera wires?
It depends upon the distance between the security camera power supply and its network connection.
In general, you can easily run security wires within 330 feet without expecting any voltage drops. In the case of wireless cameras, it's recommended to keep your CCTV cables within a range of 250 feet.
Also, add wire around your security cameras to safeguard them from vandals, thieves, or criminals.
For running security cameras beyond the recommended range, make sure to follow these expert tips:
Use a Wi-Fi extender to boost the signal to your wireless security cameras
Don't go cheap on cables, always use power extension cables
Use wireless security cameras to monitor off-grid areas
What are some widely used security camera cables?
Here are some popular types of security camera cables with their pros and cons.
Cat 5/6 Ethernet Cables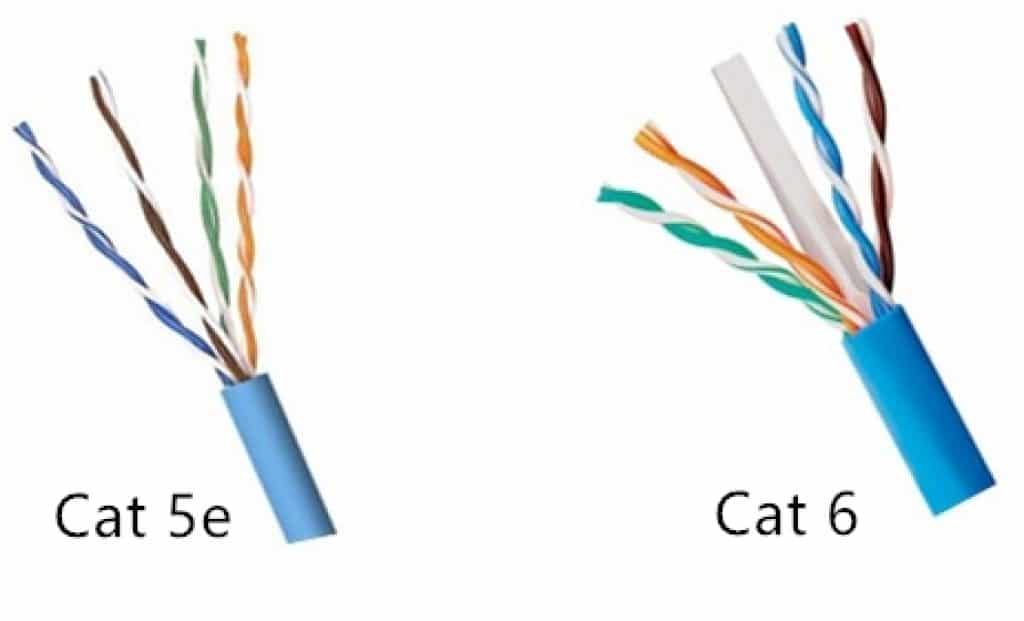 These types of cables transmit the video/image data and power under a single wire up to a range of 1500 feet.
These cables are great for using PoE IP cameras allowing an easier way to run wires compared to the messy wiring process used in conventional surveillance cameras.
Pros
Keeps the surrounding tidy
Provide better quality
Easy to work with
Ideal for advanced security cameras or upgrades
Cons
Plug 'n' play wires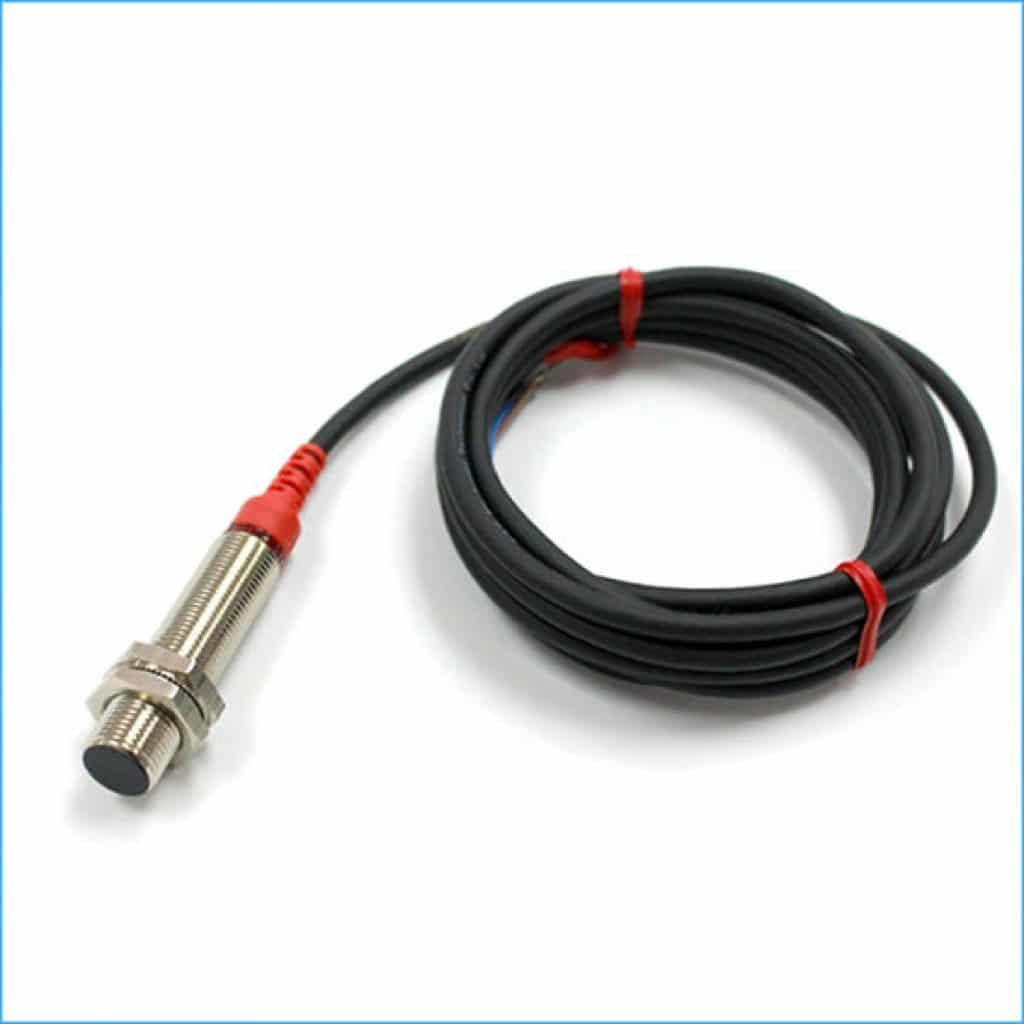 Coming with both video and power supply connectors, the plug and play cablings are available in 25, 50, 100, and 150 feet.
Compared to other wiring systems, the PnP wires lacks the transmission capacity for high-quality video and power.
Besides, the limit of data transmission falls within the range of 150 feet.
Pros
Great for DIY
Flexible to operate
Cons
Siamese BNC Cables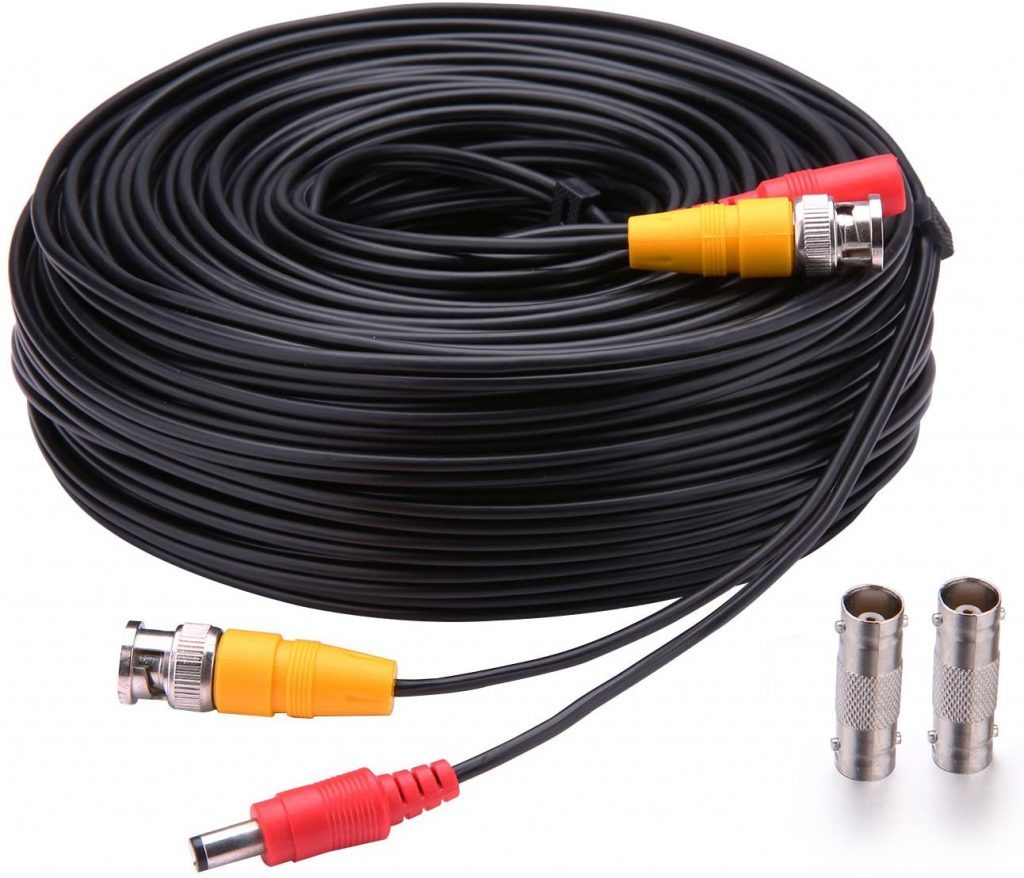 There are 2 types of Siamese Cables– RG59 and 18/2 wires. The RG56 is used to establish a connection between cameras and DVR.
Meanwhile, the 18/2 consists of two 18-gauge wires used separately to transmit power from the power supply to the cameras.
Pros
Requires only a single run
Supports HD quality signals
Ideal for Closed-Circuit Television (CCTV) setups and surveillance cameras
Budget-friendly
Final Thought
Now you've got the complete idea of how to hide security camera wires outside with some simple arrangements.
However, we would like to hear from you about your experience. Let other readers know if you've some more cool ideas to hide security camera wires outside.