[Must Have] Door Security Devices For Apartments Of 2023
If you go by FBI statistics, residential properties are more prone to get burglarized in comparison to other properties.
As much as 63% of burglaries have taken place at residential properties. Considering the high risk and vulnerability, the need to secure your apartment grows more than ever.
You should consider installing door security devices for apartments that are manufactured by well-known manufacturers. Burglars are smarter these days, and you need to do more than installing a door lock. Let us discuss some of the technologically advanced devices that can make your apartments more secured.
Door Security Devices For Apartments
1. Install the Grade 1 Deadbolt at the Apartment Door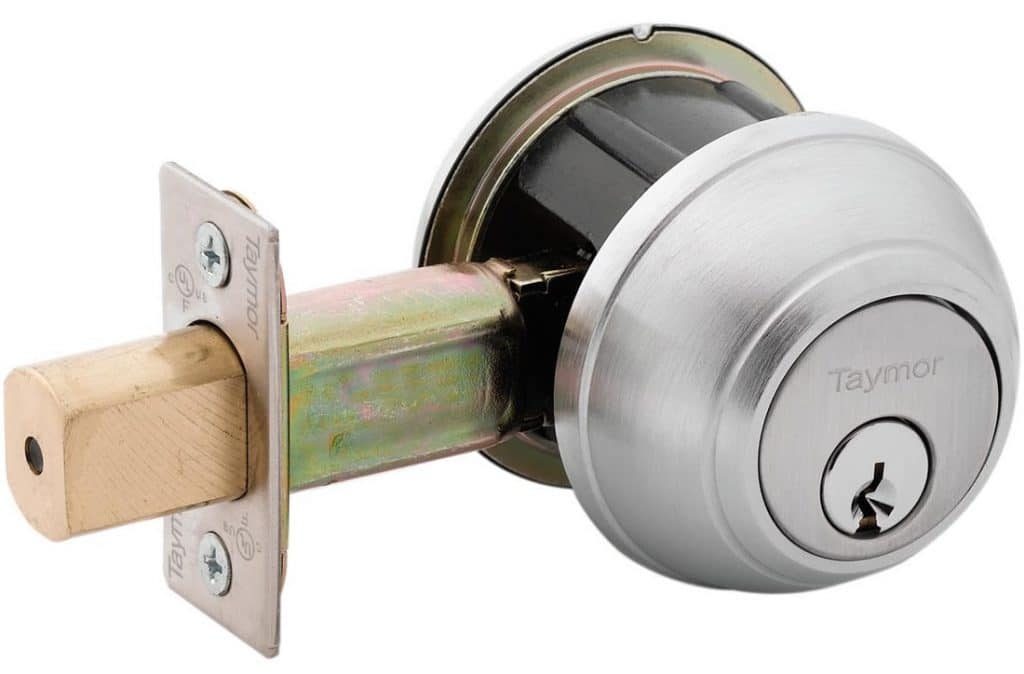 You come across advanced locking systems each year, and its always good to upgrade your old locks. If you have installed a high-quality deadbolt to your door, intruders would often be discouraged. However, unreliable and cheaper deadbolts can make them more confident.
Selecting a deadbolt that is rated to be between Grade 1 to 3 as per ANSI is the best way forward. When adding an extra deadbolt to the door, we recommend opting for the Grade 1 types.
2. Install the Hinge Bolts & Reinforce Deadbolt Strike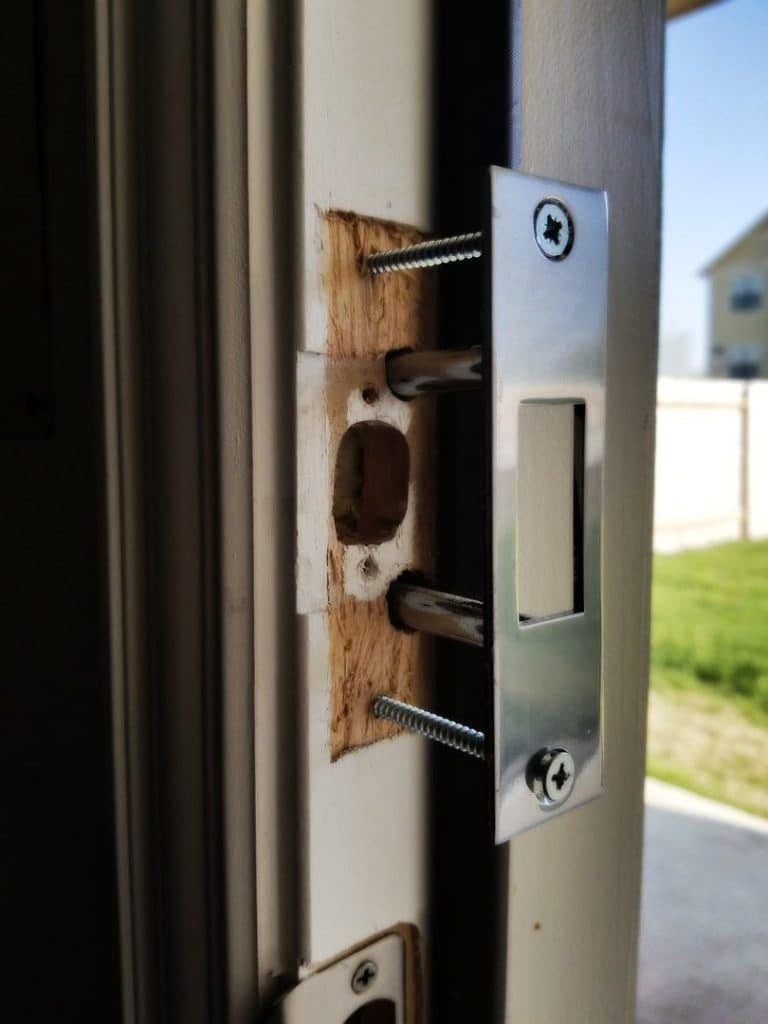 Among the essential parts of a deadbolt lock is the deadbolt strike plate. The moment a door is locked, the metal plate is designed to hold the bolt. Although installing a Grade 1 deadbolt is recommended, you need to do more. The door frame has to be reinforced, as well. Strike plates have a role here, and its quality determines how stable the apartment door is.
Replacing your existing strike plate with a much-secured version is one of the ways to reinforce the deadbolt locking system. Strike plates having long anchor screws and also a strike box is the best variant to go for. Shaped in the form of a cup and made from steel, the deadbolt locks into them.
Installing the hinge bolts is another excellent idea of making the door safer. They fit inside a hole in the door frame. For doors opening outwards, these hinge bolts are comparatively more critical as these gates offer more convenient access to the hinge pins from outside. Both hinge plates and strike plates are an affordable addition to your door.
3. Add Two Sash Jammer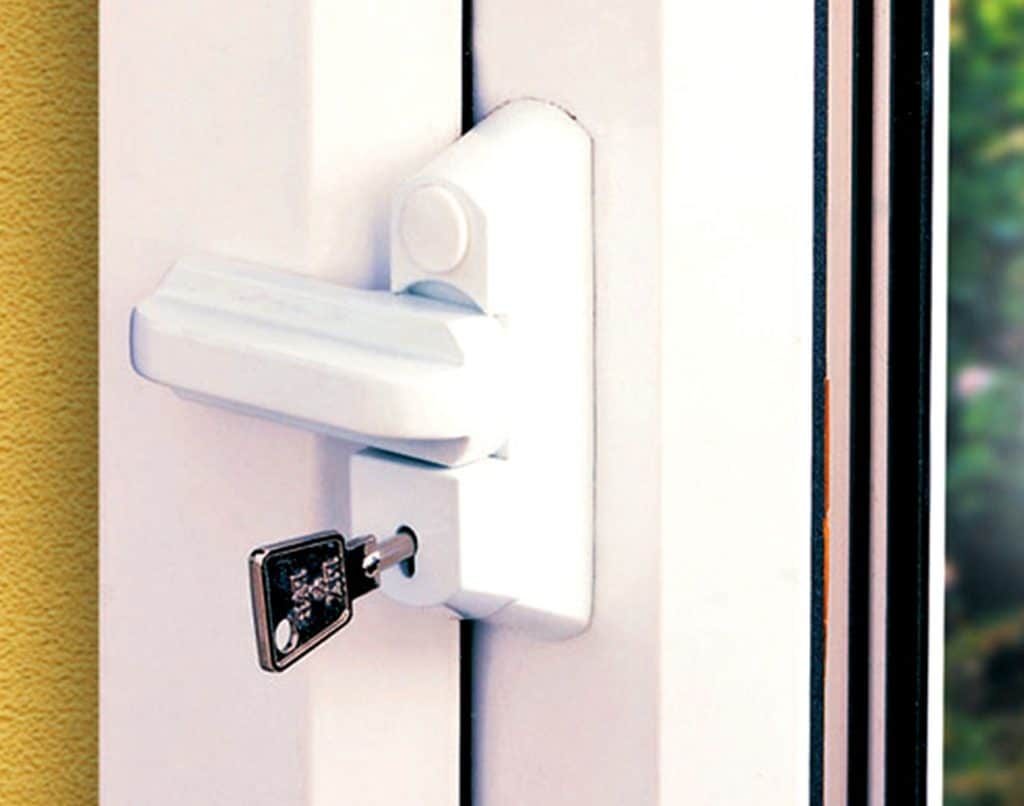 Install a sash jammer to your apartment door. Besides being affordable, they are easy to install. With the basic skills of installing accessories, you can do it yourself.
Install one at the top and another one at the bottom. Make sure each is 4 inches from the top and the bottom of the gate's edges.
Although it's a great tools, sash jammers often become loose over time. They may even drop down and lock you outside to prevent such a situation. It is important to check the tightness while installing them. Additionally, make sure you replace the loose sash jammers from time to time.
4. Get a Door Stop Alarm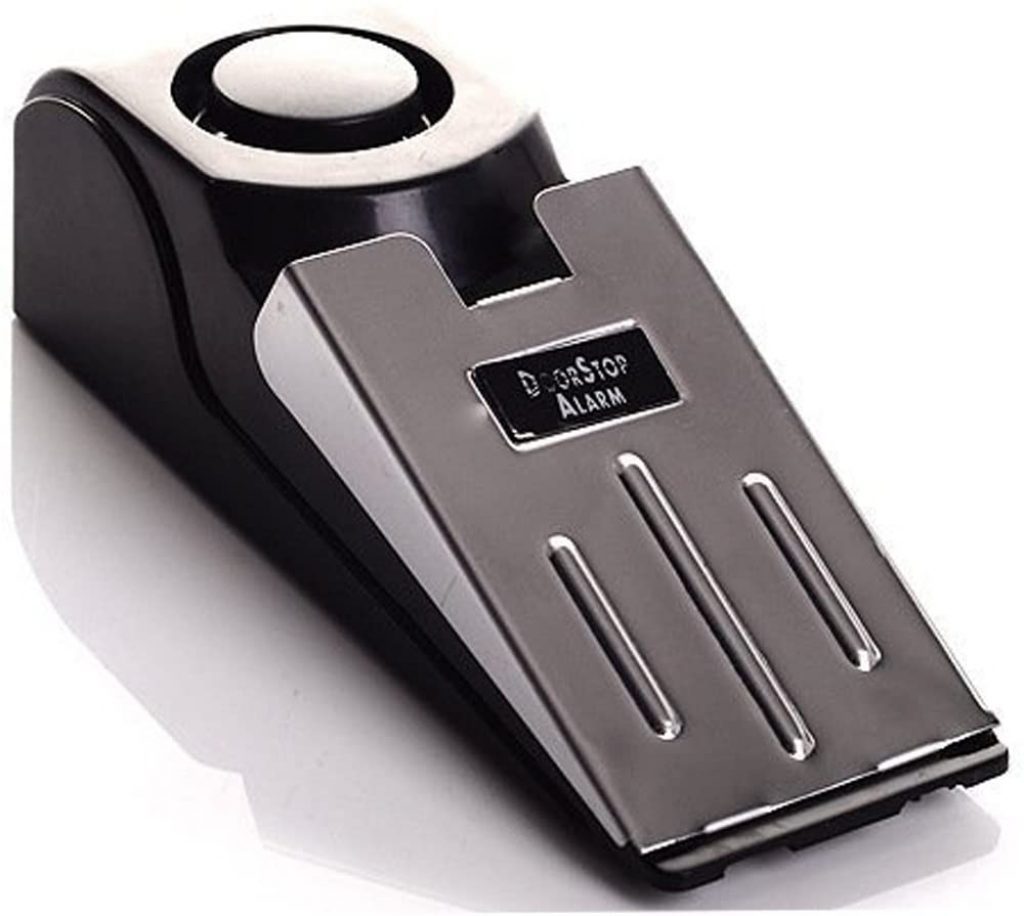 Powered by batteries, door stop alarms are simple yet effective devices. Installing them is super easy as you merely need to switch them on and slide beneath your door. The alarm starts ringing the moment someone tries to open your door. The sound is very loud and can be heard from a considerable distance.
With no requirement of installing it on your door, it is one of the easiest devices to secure your apartment door. The only disadvantage of using such tools is that they could only be used when someone is inside the house.
5. Install a Security Camera to Scare Intruders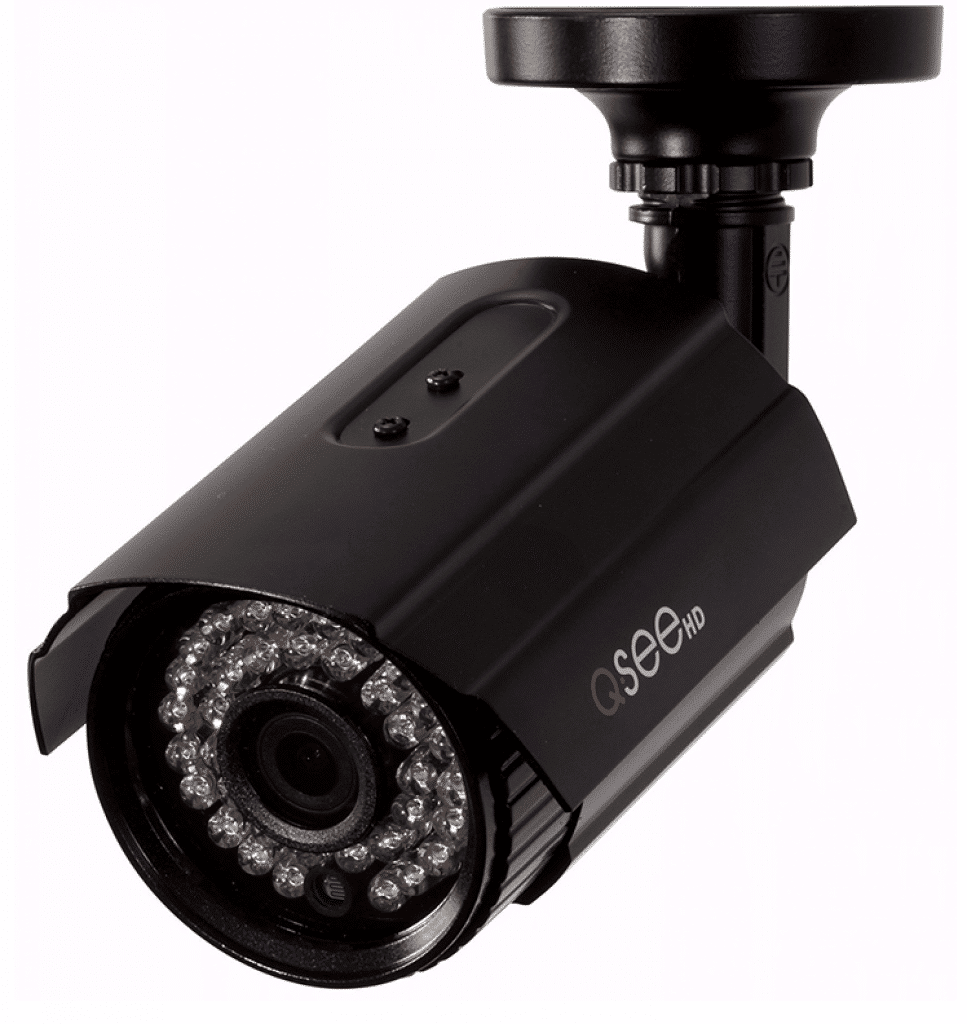 Over time, you might have seen that companies have come up with advanced security cameras that give you instant live feeds. Installing them is super easy, and most are now compatible with your smartphones. Besides live-feeds, these cameras come with a wide range of features.
Some of them include the night-vision cameras for low light visibility, HD recording, Free Storage, 360-degree coverage, and a lot more.
In case you are tight on your budget and your only goal is to scare intruders from trying their luck and bang inside the house, you may opt for the dummy cameras. These cameras look similar to the original models and can easily confuse the intruders.
6. Install the Security Bar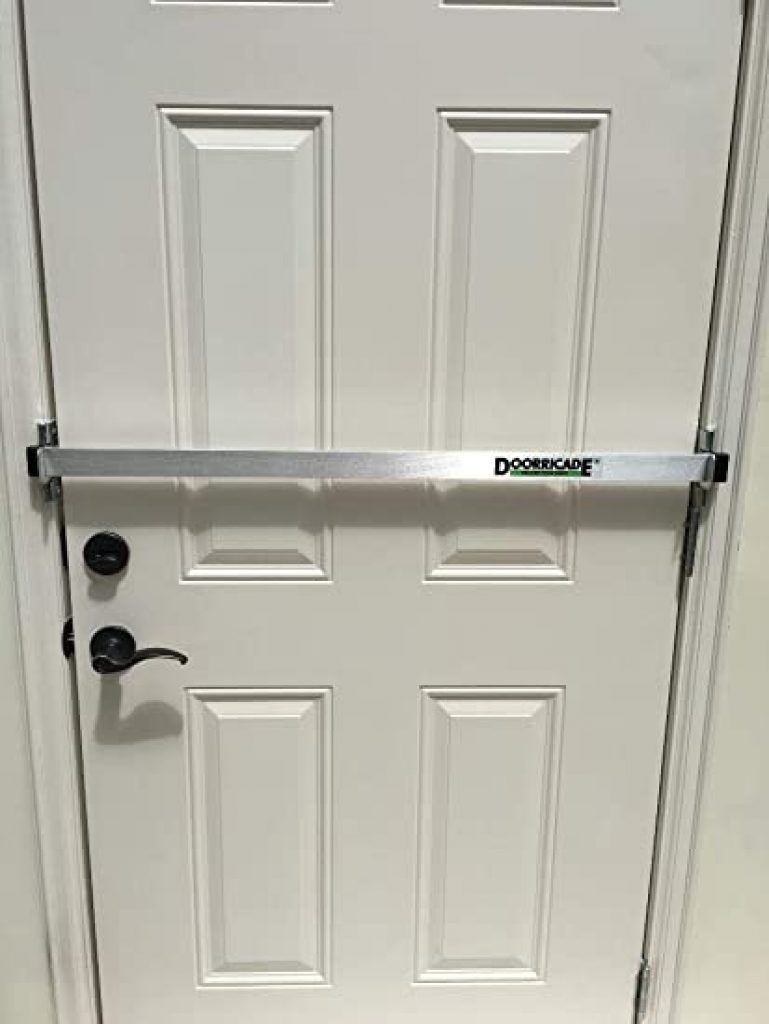 Another highly innovative product that works on a simple mechanism is the door security bars. Placed in the middle of your apartment door, it prevents anyone from pushing the door from outside. Pressure mounting models are quite useful for sliding and apartment doors. However, you can even go for the hard-ware mounted variants. Most security bars can be adjusted to fit different door widths.
7. Increase Safety by Adding a Door Barricade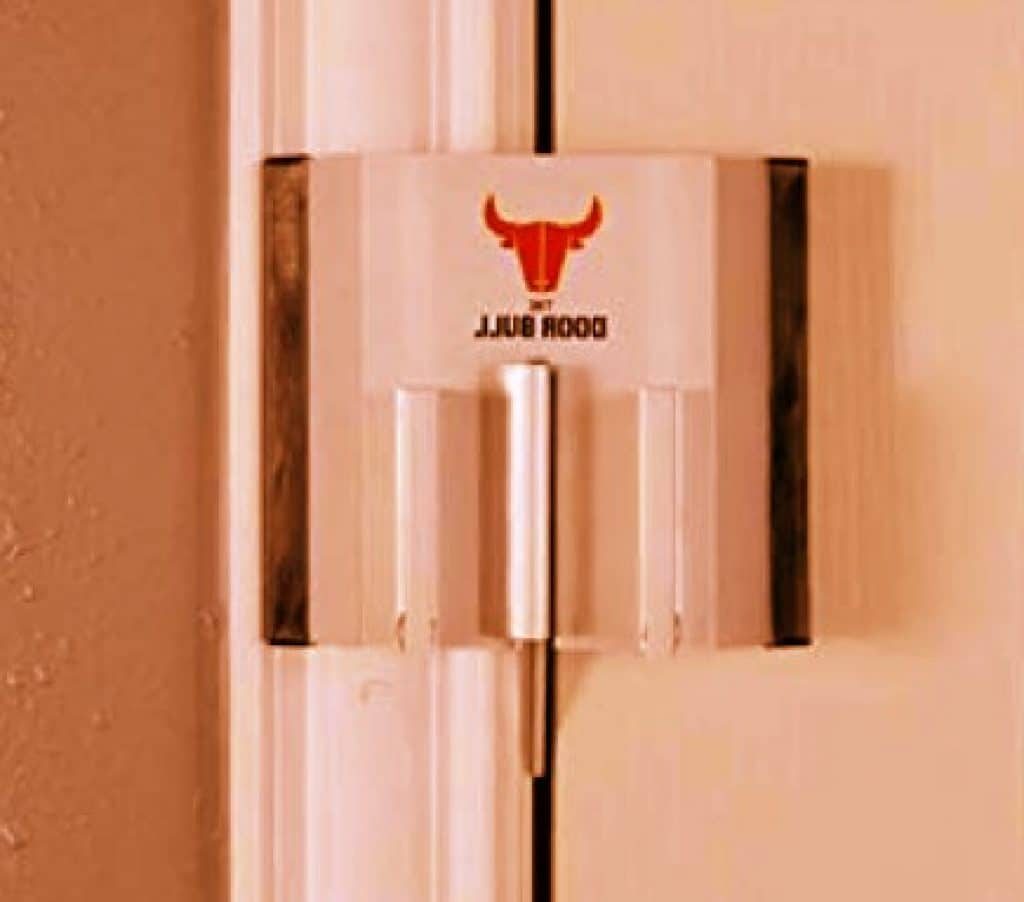 Barricade, as evident, is a protection that prevents a door from being forcefully opened. For apartment doors, you have got to choose from portable and permanent alternatives.
Although permanent barricades offer more reliable protection against forceful attacks, portable options are quite useful as well.
These barricades add better security as they use the floor's strength and not the frame of your door. Installing them is quite easy and is compatible with virtually any kind of floor. The base plate is screwed on the floor, and you merely have to slide it in to lock your door. Similarly, sliding it out is all you need to open the door.
8. Get a Door Viewer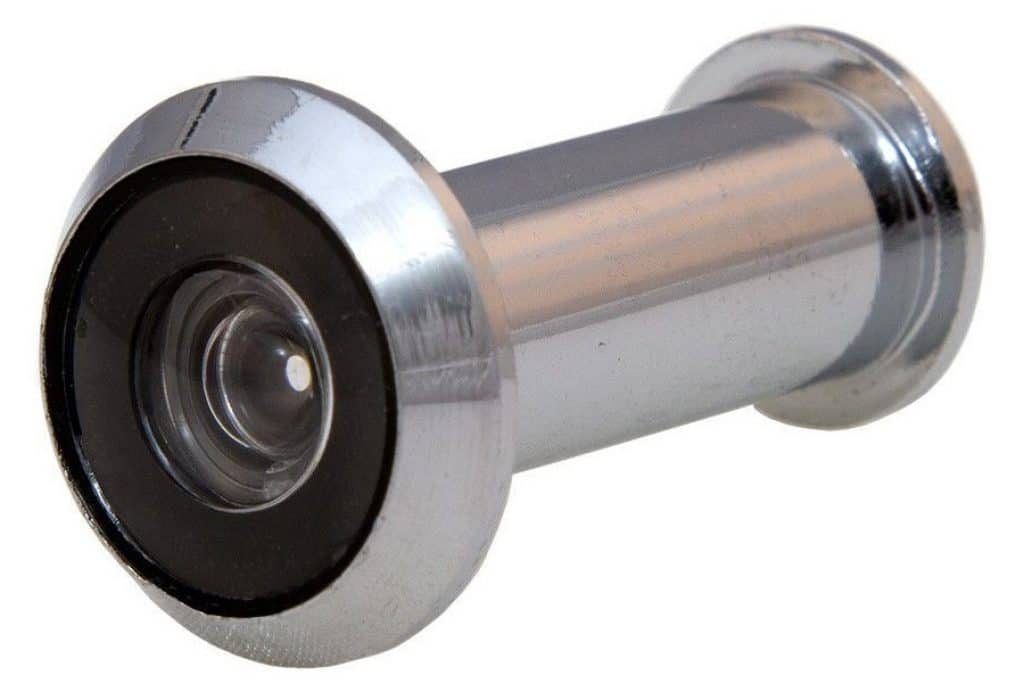 Popularly known as a peephole, door viewers are also called spyholes, peekholes, and spyholes. They are a small opening offering a wide-angle view of the outside from inside your house. They are very common and are installed in most apartments.
An integrated wide-angle lens condenses the light outside into a small stream. The mechanism makes it easy for you to check if someone is at your door without the need to open it. Interestingly, if a person tries to peep through the door viewer from outside, the overall mechanism gets reversed. Hence, it doesn't hamper your privacy and will never let a person check your house through it. What's interesting is that we have now peephole with cameras as well, with the help of this you can see on your devices such as mobile or tablet, who is on the door.
Concluding Remarks
The security of your house should always be your utmost priority. Irrespective of the fact that you are inside or at work, it's essential to install the best safety devices on your apartment door. The options discussed above are inexpensive and are readily available at a store near you. You may even compare the options available online and select the best products suiting your requirements.
With increased security risks and burglary incidents, it's more than essential to have these door security devices for apartments.