Solved: How To Open An Electronic Safe When The Batteries Are Dead
You've purchased an electronic safe to keep your valuables and possessions safe, but what happens when you discover that you're locked out? It can be incredibly frustrating, especially since you need quick access to its contents. However, your electronic safe batteries can definitely run out.
Having dead batteries is indeed a nuisance, and your first instinct is to likely panic and call on the locksmith. Unfortunately, this could cost you, and you end up wasting not only money but time.
Fret not—there are plenty of ways you can access your safe as soon as possible, and we have all the possible solutions listed here. Read this quick guide to learn how to open an electronic safe when the batteries are dead:
What Kind Of Electronic Safe Do You Own?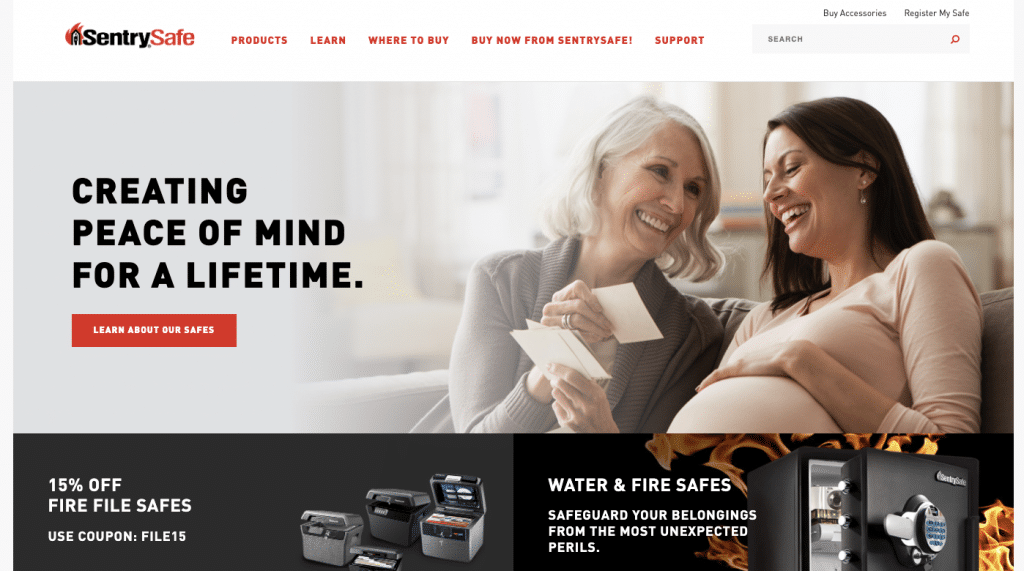 Before prying anything open, it's first important to know what kind of electronic safe you own. If your Sentry Safe doesn't open, for instance, keep in mind that specific instructions must be followed to avoid damaging it.
This is also true for every other type of safe, including electronic safes. Doing so ensures that you know where the batteries are and then pinpoint the type of solution it needs. Here are some of the most commonly purchased safes on the market:
Electronic Safe With Digital Lock and Override Key
One of the most common electronic safes in most households is electronic safes that come with both a digital lock and override key. This is essentially where traditional meets innovative design. You use keys when the digital lock fails or runs out of battery. It's the safest and most straightforward choice, as you'll have a solution right within reach—your keys!
Electronic Safe With Digital Lock and A Battery-Powered Keypad
For many, going keyless is the best option. For this reason, they invest in electronic safes with both a digital lock and keypad, making their locking technology a little more advanced. This is designed to have programmed warnings, where you'll be notified when batteries are almost spent.
Electronic Safe With Digital Lock and Backup Power Supply Plug
This safe is the most advanced out of the others listed, as it comes with a digital lock, a keyless keypad, and a power supply plug. It's essentially designed for emergency charging, making sure your safe doesn't just run out of power. It's much more convenient to use, but keep in mind that it's still digital and, therefore, in need of a steady source of power.
How To Open Your Electronic Safe And Access Its Batteries
After learning about the different types of electronic safes, it's now important to take their locking mechanisms into account. This also includes security features, which are essential to learning how to open the safe when the batteries run out.
The instructions listed here vary depending on your type of safe, so there will be slight variations. Make sure to read carefully to avoid damaging your safe:
Opening An Electronic Safe With Override Key
The best way to open an electronic safe with an override key is to simply use your keys. The best thing about your electronic safe is that it's designed for this very situation—your keys should help you gain access to your belongings.
This also gives you enough leeway to replace the batteries, all without resorting to drastic measures like hiring a locksmith. The only real problem will arise if you end up losing your key.
Opening An Electronic Safe With Override Key Battery-Powered Keypad
When it comes to opening your battery-powered keypad electronic safe, keep in mind that your batteries will likely be located right in the keypad. You will want to avoid prying anything open.
Examine your electronic safe carefully for the battery compartment. You'll typically find this at the bottom of your keypad, and once located, replace the dead batteries immediately. Your safe should operate once again after that!
Opening An Electronic Safe With Backup Power Supply Plug
This type of electronic safe cannot be opened without a power source, as they are designed to have their battery compartments inside.
The only thing you'll have access to when locked out is the charging slot, but keep in mind that it will likely come with a backup power supply plug. You'll want to charge it to unlock it—there will be no need to replace the batteries.
How To Open An Electronic Safe With A Dead Battery AND No Key
When worse comes to worst, such as dealing with a dead battery and losing your keys, don't panic. There are still other ways to open your electronic safe but remember to proceed with caution. This work can be extremely delicate, requiring your full attention and dedication.
To help you open your safe properly, consider watching this video tutorial by ​Firealarm102. Listen carefully!
If All Else Fails, Know When It's Time To Call A Locksmith
You've done everything you possibly could, but your electronic safe remains locked and inaccessible. It has simply died with no key.
When this happens, it's time to call on a locksmith for help. They will know how to open your electronic safe properly and replace your batteries.
Be prepared to gather the following information, as your locksmith will likely ask for them:
Your electronic safe's serial number
The lock's serial number
Manufacturer or brand
If you can, it's best to bring your safe to the locksmith's physical location. This will save you on costs, such as extra service fees usually charged when they visit your home.
FAQ: What Else Should You Know About Opening Electronic Safes?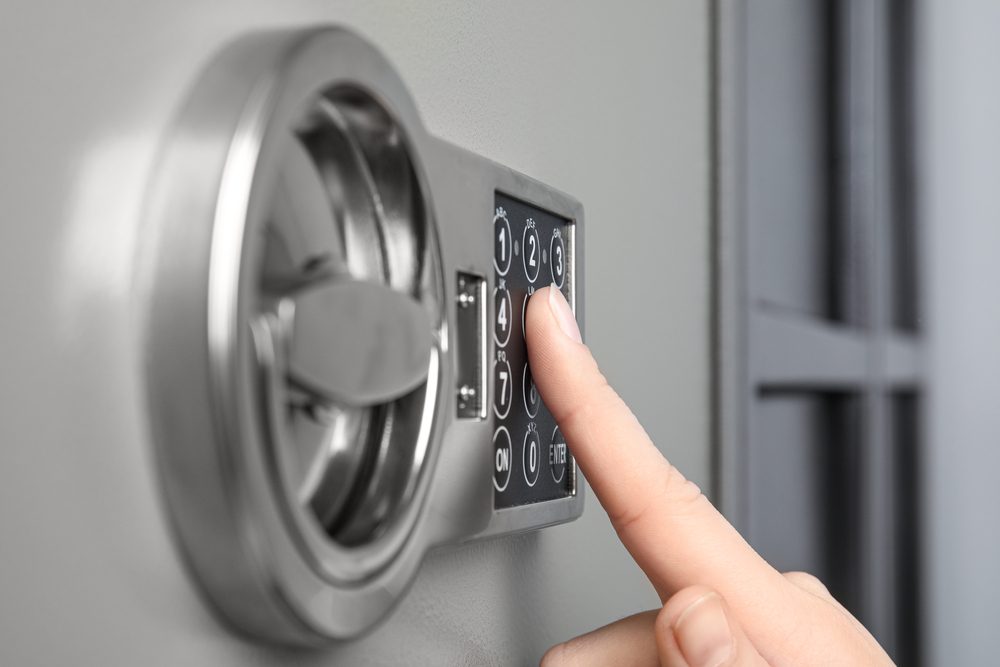 Can Bunker Hill Safes Still Be Opened When You've Lost The Key?
Losing a key is always devastating and can even be more frustrating when it opens your Bunker Hill safe. Although models from the brand come in both electronic and physical key models, you can only access them once more by purchasing a replacement key from Harbor Freight Tools. Forcing it open can end up permanently damaging the safe.
What's The Best Electronic Safe For Me?
If you're looking for a replacement for your current electronic safe, you may want to consider our recommendations:
Stack-On Safe: The Stack-On QAS-1304-12 is perfect for when you want a compact and portable option to keep your valuables safe.
Safemark: For space-saving options, the DNX 5.4 Top Opening Safe is the best one on the market.
Allied Gary: Allied Gary safes are best for businesses but can also be used for home use. It's best to contact them directly for options!
The Takeaway
Losing access to your electronic safe, especially when there are valuables inside, is frustrating. Thankfully, there are solutions to such situations, especially if you end up with dead batteries. Just remember to keep this guide in mind!