Ring Guide: New Wifi? Here's How To Change Wifi On Ring Doorbell
If you've recently changed your home's WiFi connection or got a new one, then you likely will have to reconnect all of your gadgets to access the internet again, including your Ring Doorbell.
Ring offers one of the most heavily sought-after home security products in the country, so it's no wonder you're here trying to figure out how to maximize your device.
The Ring Doorbell is a favorite among homeowners, as it's essentially a WiFi Doorbell that allows you to see and speak with guests from your mobile phone, at any time and anywhere in the world!
However, the device is heavily reliant on your internet, so you may need to know how to change the WiFi settings. There's no need to panic or spend hours fussing over your Ring Doorbell's WiFi settings, as we've created this quick and easy guide for you.
Ready to learn how to reconnect your Ring WiFi or simply change it to suit your needs:
How To Connect Your Ring Doorbell To A New WiFi Network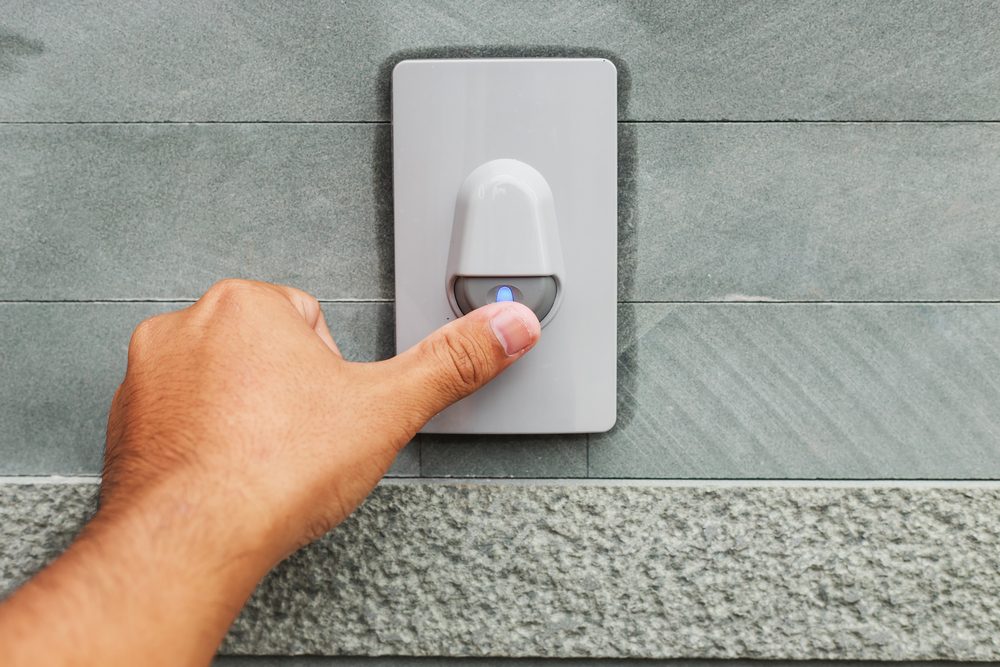 If you need to update your Ring WiFi after moving or switching WiFi connectivity, it's essential to learn how to reconnect your device to the router. More often than not, you may run into problems that can make the process frustrating.
Before anything else, make sure to check your current network! A poor connection can affect your Ring Doorbell, so reset the Ring WiFi before reconnecting it.
You may also want to reboot your router, especially if it's new and your Ring cannot find the WiFi. Just turn it off and then wait for at least five minutes before turning it on. You should be good to go!
However, it doesn't always work—it all depends on your current situation. That said, make sure to follow these steps carefully:
Step 1: Open the Main Menu on the Ring app, which can be done by selecting the three dots on the top left corner.
Step 2: Select "Devices", and then click on the appropriate Ring device. In this case, it should be your Ring Doorbell.
Step 3: After clicking on the device, click on "Device Health."
Step 4: You'll see "Change WiFi Network." Click on it, and if needed, press the setup button.
Step 5: Select the new WiFi network and enter your password. You should be good to go!
Do Ring Doorbells And Cameras Work Without WiFi?
You certainly need to change WiFi settings on your Ring Doorbell at some point, but you may wonder—can your Ring device work without an internet connection?
A Ring Doorbell is designed to help you monitor your front door, especially when you're not at home. This is done through your mobile device with the help of a WiFi connection.
Ring uses Wi-Fi to send you live updates, including notifications and even videos about what's going on in your home. So, if you need to change your Wi-Fi but decide to delay this process, you could wind up losing a lot of functionality from your Ring devices. You'll certainly miss all your recordings, for one!
Simply put, your Ring Doorbells and cameras cannot activate their features without the internet. While you can still use your Ring Doorbell to some extent, keep the following things in mind:
You can no longer access the live video feed.
You won't be able to receive push notifications on your smartphone, even when motion is detected.
You cannot configure your device through the Ring app.
You won't be able to record nor store recordings on the cloud.
In other words, without a WiFi connection, your Ring Doorbell reverts back to normal doorbell functions.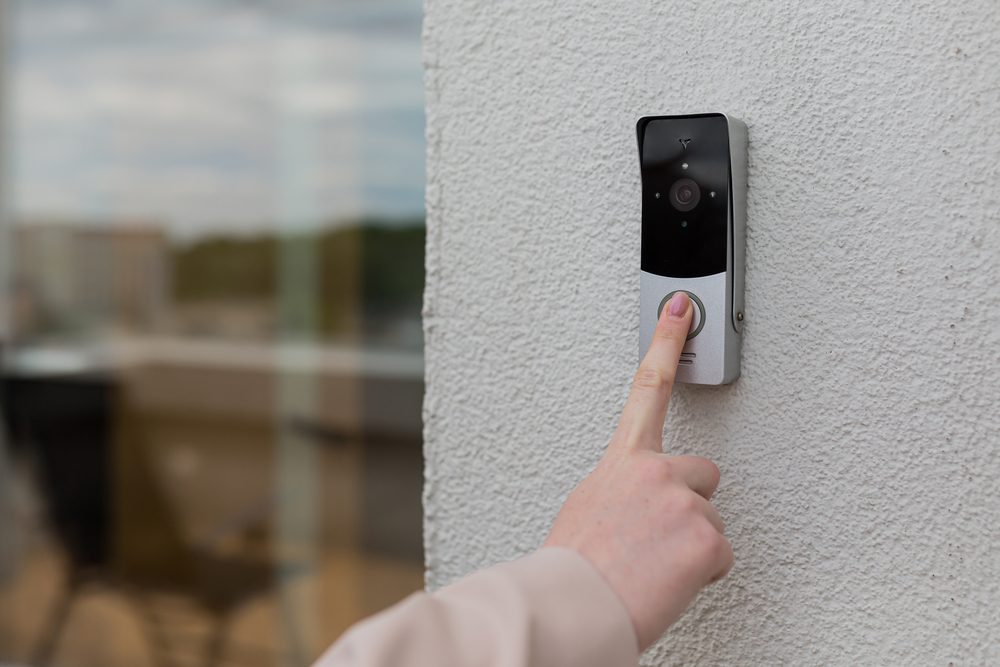 What WiFi Frequency Do Ring Doorbell & Cameras Use?
WiFi routers are usually offered in two different frequencies: 2.4 GHz and 5 GHz. The 2.4 GHz frequency is often used for better range, especially in expansive spaces. However, it's much slower than 5 GHz. You may be leaning towards investing in a faster one, but keep in mind that your Ring Doorbell needs to be compatible with your WiFi.
Some versions of the device may only be compatible with a specific frequency, most likely the 2.4 GHz one. Thankfully, you can also purchase a dual-band router, allowing you to use both frequencies. Just make sure that both work with your Ring Doorbell or camera!
How To Change Your Ring Doorbell WiFi Password
Do you need to change your WiFi password? While we're trying to figure out the best way to reset your network and reconnect your Ring Doorbell, it's also important to remember that you can configure your password using the app. Just make sure to follow the steps below carefully:
Step 1: Open the Ring app and click on the three lines on the top left corner of the screen.
Step 2: Choose "Account," then "Change Password."
Step 3: You will be prompted to provide the current password, so type it in carefully. Click enter once done.
Step 4: Type in your new password, which should be at least eight characters long. You'll also want to include numbers and special characters for better security.
Step 5: Once accepted by the system, you now have a new password for your Ring Doorbell!
Golden tip: Should you regularly change your Ring app password as well? The answer is yes—doing so can help prevent data breaches. Consider changing it every two months!
Ring Troubleshooting: Why Doesn't The WiFi Network Show Up On My Ring App?
As previously mentioned, your Ring Doorbell must have a good WiFi connection to work properly. Without it, you won't be able to enjoy its smart features—and you'll be left with an ordinary Doorbell. Where's the fun in that?
Unfortunately, other Ring users end up with more pressing problems. Sometimes, the WiFi simply won't show in the Ring app, or the Ring Doorbell and camera end up not connecting to your network. What should you do?
Here are some of the most common culprits, so run through them and discover how to troubleshoot each problem. Again, there's no need to panic! We've got the answers for you: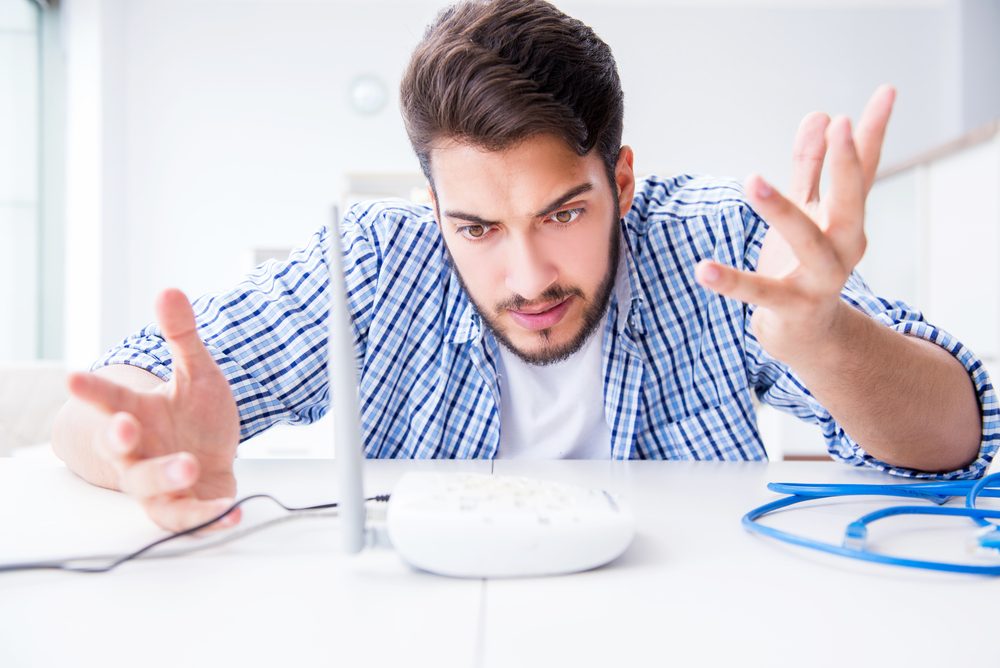 You've Entered The Wrong Log-In Credentials
If your WiFi isn't connecting to your Ring device, you might have entered the incorrect log-in details. Don't worry—it happens to the best of us! Try to check again and ensure that you've typed the correct username and password.
You Have Poor WiFi Connection
Your WiFi connection needs to be strong enough to accommodate your Ring device, most especially your doorbell. Keep in mind that a poor connection could likely be due to poor router positioning, so consider adjusting the space.
It's important to keep your router out in the open, away from cupboards, sofas, and other congested areas of your home. If you can, place the router as close to your doorbell as possible.
If it doesn't work, consider purchasing a new router—yours may be an old model with limited range capacities.
Your Device Needs To Be Recharged, Or You're Dealing With Power Loss
Apart from proximity, credentials, and performance, your WiFi network also relies on power. If your doorbell or router is affected by low battery levels or a power loss, expect a disruption in the connection.
Your WiFi network won't be functional, so consider changing the batteries or waiting for the power to come back before trying to connect again.
You're Dealing With Incompatible WiFi Frequencies
If your WiFi network isn't showing on the Ring app, then your current WiFi router isn't compatible with the device. If it's currently using 5 GHz, then your Ring device only needs the 2.4 frequency. On the other hand, if you're currently using the 2.4 GHz, your device may need the 5 GHz.
The Takeaway
Ring, in general, has altered the course of the home security market forever. It continues to create innovative devices that serve as additional layers of protection, most notably the Ring Doorbell. Thanks to its outstanding camera feedback, video recording capabilities, and crisp audio pickups, you have a reliable gadget you can access anytime and anywhere.
Although undeniably powerful, it relies on another important element in your home—your WiFi network. You'll need to pay close attention to it, especially once certain challenges come in and affect your Ring Doorbell's functions.
Learning how to troubleshoot common network issues is highly important, so make sure to keep the basics in mind! In doing so, you won't have to spend countless hours and sleepless nights trying to figure out how to deal with your Ring Doorbell device. Your home security shouldn't be difficult, after all.